Wild City 055: Sid Vashi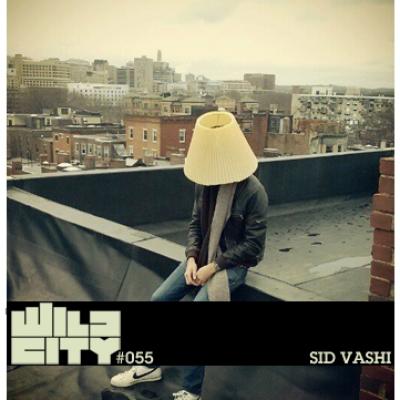 18 April 2013
Sid Vashi is a producer and multi-instrumentalist from Detroit, Boston, and more recently Gurgaon, India. A man who enjoys listening to R.D Burman and J Dilla simultaneously and often refers to himself in the third person.
With a deep love for sample based music, he tries to incorporate these ideas to his unique brand of electronic music, by using and manipulating samples "until they take on a personality and voice of their own."
We picked up on this young chap, earlier this year and have been holding on to this mix for a while. His stunning Motherland Tourism EP, available to download via his Bandcamp, came as one of the most surprising releases from any artist this year, fusing modern production sensibilities with Indian classical/Bollywood samples.
With Sid on all production duties, co-collaborator Soopy provides all vocal samples and each self-written track abounds with tunnels of broad, hypnotic loops and ambient samples whilst retaining hazy basslines and splashes of colour that have almost become a staple for post-dubstep producers, the world over. As a whole, the EP showcases the versatility of this young beat-maker who we're hoping to bring over to India for a show later this year.
The mix is almost just a tease. Counting in at just over 16 minutes it runs through 5 original productions alongside a track from Flying Lotus, Madlib and Heems. A good choice of company and we just can't wait to hear more.
"This mix is just a compilation of my own stuff as well as some stuff from some western artists that really influenced my style, especially in terms of the way I like to sample and arrange different sounds." - Sid Vashi
Download: Wild City #055 - Sid Vashi
Tracklisting:
Tree - Sid Vashi
You (I'm Alright) - Sid Vashi
Womyn - Heems
Auditorium - Mos Def Feat. The Ruler
A Millie (Harmonimix) - Lil Wayne/Sit Around (Tere Bina) - Sid Vashi (Feat. Soopy)
Lips - Sid Vashi (Feat. Soopy)
Do The Astral Plane - Flying Lotus
Sweeter - Sid Vashi (Feat. Soopy)
*Feel free to share and blog this mix, but please reference this page*
Tags
Join Our Mailing List