Wild City 051: Ez Riser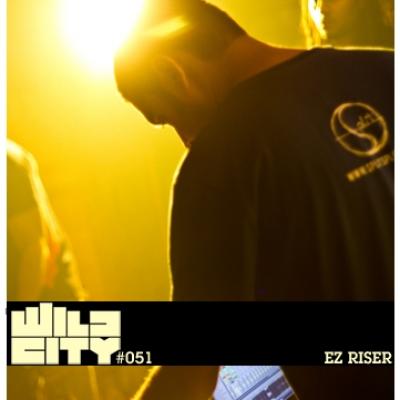 14 March 2013
This one's been a long time coming.
As one half of Bay Beat Collective (BBC), Sohail Arora has been pushing low end sounds for over 4 years. His solo project Ez Riser aims to showcase newer forms of exactly that, yet with particular focus on glitch-hop and electronica (with a touch of hip-hop). A self confessed music geek and influenced by artists such as Koan Sound, Spoonbill, Opiuo and Griz (all currently destroying dancefloor's across the world), it's not hard to see where he gets his patronage for bass.
As the founder of KRUNK, India's foremost alternative booking agency and events crew, Sohail has also over the years been responsible for touring acts such as Concord Dawn, Klute, London Elektricity, Koan Sound and Dub Phizix across India, whilst representing some of the freshest local sounds, including at a time, Dualist Inquiry and Reggae Rajahs with more recent additions such as Delhi Sultanate, BASSFoundation, Ox7gen and Sandunes.
If like us, you've kept your ear to the ground, you'll know that he's done a lot. Ever attend any of the editions of BASS CAMP Festival? That's him too.
Ultimately, it's Ez Riser's fidelity to the low end that ties his sound (and most probably life) together. And in truly well expected fashion, Wild City #051 absolutely bangs. From the stuttering almost-booty beat of Snareophobe's 'Stress Relief', right through to the fluttering groove of Heyoka's 'Glibidy Glob' and the hyper 'Eastern Thug', this is a mix made with the dancefloor in mind as much as the bedroom.
And although the sounds may be familiar, the vibe is undeniably fresh - simply solid all the way through and that's more than enough. Fill your boots.
"Introduction to glitch; Introducing a wide range of glitch influences, new and old on my 1st ever Wild City mix. Strictly for your best pair of headphones or sound system. Hope y'all like it." - Ez Riser
Direct Download: Wild City #051 - Ez Riser
Tracklisting:
Snareophobe - Stress Relief
Heyoka - Noospheroid
Heyoka - Glibidy Glob
The Mollusk - Camera
ill Gates, Mat the Alien & Dash - Otoro
Sola Rosa Feat. Iva Lamkum - Turn Around (Alias Instrumental Mix)
XL II - Dickey Mouse
Griz - Rock & Roll
Boreta - Bublin In The Cut
Koan Sound - Eastern Thug
**Ez Riser will be playing at Rang Festival in Delhi on 27 March, as well as blueFROG Mumbai on 15 and 23 March respectively. For more info on all these dates and others happening across the country, can be found on our events page here**
*Feel free to share and blog this mix, but please reference this page*
Tags
Join Our Mailing List