Wild City 050: Gaurav Malaker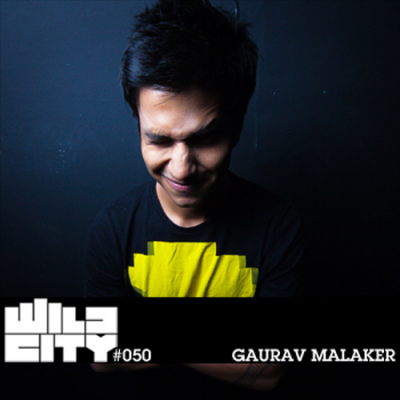 4 March 2013
Wild City #050 (yes, it is a landmark) comes from Gaurav Malaker, a producer best known as one half of India's leading multidisciplinary audio/visual collective, BLOT!.
A producer/DJ/performer and engineer who's been a part of the national club landscape since 2007, Malaker is also a co-runner of Qilla Records alongside Kohra. Not to forget his role as one of the festival director's at UnBox.
Talking strictly about music - his recently released debut record as BLOT! titled, 'Snafu', saw the producer delve deep into his roots and showcase a sound that blurred the distinction between electronica, house and techno. It even took the duo on an all India tour as BLOT! live (gallery here), alongside all of the album's collaborators.
As we hit our half century with the mix series, we figured now would be a good time to invite this beatmaker to show us what he's up to. Quite frankly, he's responded with a mix that possibly raises more questions than answers. Don't get us wrong; the mix is good - very good. The surprise is that it finds Malaker digging a lot deeper than we expected, as much of his podcast consists of deep and dark electronica.
From Mano Le Tough through to Kuedo, Apparat, Jai Paul and even some homemade BLOT! material, it's a 43 minute teaser of what influences this young upcoming producer.
And it has got us thinking. In fact, it seems that there's a lot more to Gaurav Malaker than we initially suspected, but we're happy to sit back and listen as he continues to reveal himself, one bit at a time.
"Um...hope you like it?" - Gaurav Malaker
Direct Download: Wild City #050 - Gaurav Malaker
Tracklisting:
Mano Le Tough - Changing Days
Fetsum - Letters From Damascus (Blackjoy Remix)
Peaking Lights - Dream Boat (Romare Remix)
AFFKT -Travel To Your Love (Finnebassen Remix)
BLOT! - 9283
Diapositive - Victory Theme
Kuedo - Salt Lake Cuts
Jai Paul - Jasmine
Ayala - Humble Flea
Apparat - Lighton
Purity Ring - Lofticries
BLOT! - Tatemae
Facebook - (BLOT!)
SoundCloud - (BLOT!)
*Feel free to share and blog this mix, but please reference this page*
Tags
Join Our Mailing List