Wild City 049: Algorhythm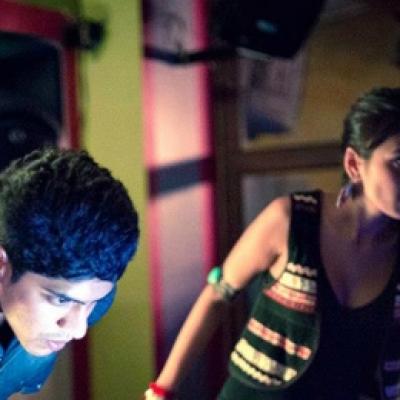 18 February 2013
"A potpourri of fresh, eclectic, syncopated beats peppered with some funk. That's what you can expect from Bombay's resident next-door DJs Paloma and Varun."
Mumbai based Paloma Monnappa and Varun Patra are two young DJs unafraid to push the ever extending boundaries of Indian clubland. Their live sets, confirm this enthusiastic and finely crafted union, in which it seems obvious that the two artists naturally complement each others ideas.
From moody ambiences, bewitching loops and hybrid beats to sophisticated soulful rhythms, Algorhythm exhibits a rich pallet of atmospheres and attitudes with a smart and creative approach.
Wild City #49, showcases exactly this. In a solid mix of old and new, it kicks off with the sounds of producer of the moment, Flume, running through tracks from the likes of SBTRKT, Arkist, Maribou State and Cashmere Cat. Starting at a head nodding tempo before picking up the pace as the mix progresses, it also throws in electro swing influences and exhibits a much apparent love for remixes and bootlegs.
Also the co-creators of FLUX, one of Mumbai's only genre defying clubnights and music discovery blogs, it's obvious from the get go, that these two are passionate about pushing forward new music. Our kind of people.
"We are very diverse in the music we play. We are not swing DJs, we are not funk DJs, we are not glitch DJs or even drum and bass DJs. We don't ever want to be classified or corned into one style of music, because we enjoy experimenting and bringing in new influences, while at the same time trying to somewhat invent our own (...) This mix is a showcase of the kind of music and artists we listen to personally. A chill mix-tape which can be heard at anytime and anywhere." - Algorhythm
Direct Download: Wild City #049 - Algorhythm
Tracklisting:
*Tease* - Flume - Sleepless (Feat. Anthony For Cleopatra)
Chrome Sparks - Marijuana
B.Visible - Sweat
Wild Belle - Its Too Late (Snakehips Remix)
Griz - Fall In love Too Fast
RLM Gold Dayz (Maribou State remix)
Emeron, Fox - Nightmares (Monitor 66 Remix)
This Charming Man (Luis Leon Bootleg)
Bonobo - Silver (Krizz Luco Edit)
Toyboy & Robin - In Need
Cashmere Cat - Mirror Maru (Original Mix)
SBTRKT - Right Thing To Do
Byutifu vs Da-Neeka - Dream Bad Dubglitch (Remix)
Arkist - Fill Your UK Coffee (Feat. Grilza)
Easy (Funkanomics Remix)
*Feel free to share and blog this mix, but please reference this page*
Tags
Join Our Mailing List