Wild City 042: Dynoman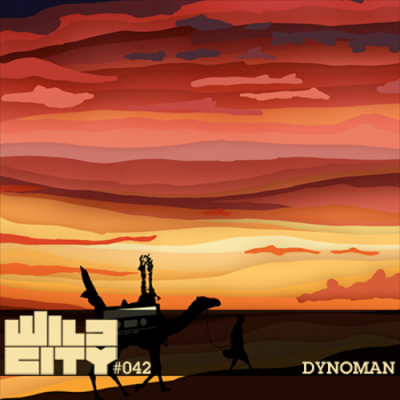 12 November 2012
Dynoman a.k.a Haamid Rahim is a producer and DJ from Karachi, Pakistan who uses a wide variety of electronic synthesis, multiple sound layers, and eclectic beats to bring forth his unique take on fusion electronica (don't be fooled by the word 'fusion').
One part of the force behind Forever South, one of the city's (if not country's) leading electronic music collectives, alongside Bilal Nasir Khan (also a producer under the 'Rudoh' moniker), Rahim is an exhilarating producer who recently came out with one of the region's most exciting debuts (in our humble opinion). It's called 'Naubahar'. You can read a review of it here and hear it in full here. Please go listen to it.
Forever South is a collective of electronic beat makers from all over Pakistan that is at the very forefront of the country's electronic revolution. It's no surprise that this collective is led by Dynoman, a producer with such keen melodic sense and rhythmic knack, that it does feel as if he could revolutionise the Pakistani underground. And he's not the only one. Pakistan's emerging scene is more than at the tip of our radar and we can't wait to delve deeper into it.
"The electronic and music scene in Pakistan is amazing. We have a lot of beat makers up here in Karachi and hopefully some other all around the country as well. Our beat makers here keep creating beats and fresh sounds that amaze us. But aside from beat makers we have amazing sounds coming out of Pakistan! There are bands like Basheer and the Pied Pipers, Mole, and //Orangenoise constantly pushing the boundaries with sound design and effects. There are other artists in the genre of ambient and post rock like Asfandyar Khan and 6LA8 who too are making amazing sounds and modelling effects so brilliantly! So we have a whole bunch of awesomeness coming out of the scene!" - Dynoman
Drawing a lot from his own production and exclusively from Pakistani artists, including several cuts from the new album, Rahim has put together a mix that folds together elements of electronica, fusion (or at least his take on it), trip-hop and bass into a clean and precise package, albeit one that finds him experimenting with new and floaty sounds.
We certainly can't get enough of it. Listen and download below:
http://soundcloud.com/thewildcity/wild-city-042-dynomanDirect Download: Wild City #042 - Dynoman
Tracklisting:
Imaginary Parrots Cheebay - Dynoman
Stratatribe - Rudoh
Tessarossa Cereal - Toll Crane
I Felt So High (Ft. Hannah Cox) - Rudoh
Stagefright - Mole
Warmth - Alien Panda Jury
Plastic Flowers - Friedi
Candylike - Friedi
Sand Groove - Dynoman
Kiran - Dynoman
Naubahar - Dynoman
Maripur - Toll Crane
Rustom - Dynoman
Modhyp - Rudoh
Lathi Charge - Dynoman
SideBeat Street - Dynoman
Bang Bang Bang - Dynoman
Escape - Dynoman
Sultan Money Bag$ - Dynoman
Morning Dues - Asfandyar Khan
Kierling - Asfandyar Khan
Forever South: Facebook
Forever South: Soundcloud
*Feel free to share and blog this mix, but please reference this page*
Tags
Join Our Mailing List