Wild City 014: Zen Death Squad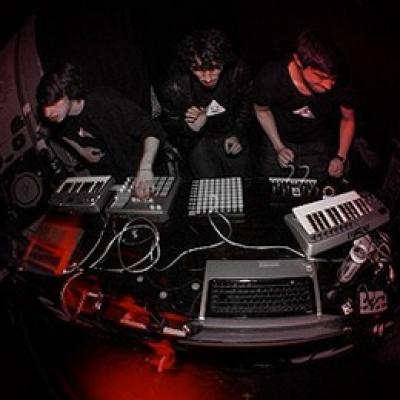 30 January 2012
With the sudden undeniable presence in India of glitch hop/electro hip-hop or whatever else you want to call it, we thought it only fair to get a mix from the genres fastest rising stars.
A union of three talented young producers, Zen Death Squad are a phenomenon waiting to happen. Armed with laptops, synthesisers and drum machines, their diverse and explosive live sets are becoming notorious within the underground. Cyber Dojo Lazer Training EP was the trio's debut release. Uncompromisingly brazen and intensely colourful, the title track has already received global recognition from DJs, bloggers and crowds alike.
"This is easily the strongest debut release I have heard in years. If you don't like this record you are pretty much a racist." - ill Gates
Following a successful US tour including performances at the world renowned Low End Theory club in Los Angeles and San Francisco, alongside Gaslamp Killer, Salva and EPROM to name a few we expect there's a lot more to come from this trio. For now, their second EP, tentatively titled EP2 is due out very soon.
As well as a bunch of unreleased jams, their Wild City mix touches upon tracks from the likes of Lunice, Starkey, Rustie and Eprom while also showcasing a number of artists that have helped them develop their sound over the years. It's a deep journey, one that we think you're going to love.
You can follow them on the links below and wrap your ears around their raw as fuck Wild City mix right here:
http://soundcloud.com/thewildcity/wild-city-014-zen-death-squadDirect Download: Wild City #014 - Zen Death Squad
Tracklisting:
Zen Death Squad & Schroff - Conspiranoia (Unreleased)
Mochipet - Yoshi's Dinosaur Egg Hunt (1320 Records)
Zen Death Squad - Cyber Dojo Lazer Training (Made in Glitch)
Zen Death Squad - Superman (Free Download)
Eprom - Pipe Dream (Rwina Records)
Knight Riderz - Reign in the Clouds (Muti Music)
Starkey - 11th Hour (Planet Mu)
Lunice - Glow (Lucky me)
Trey Songz - Don't Forget Your Ring (Zen Death Squad Mashup)
DCarls - The Heat (Simplify Recordings)
Samples - Trouble (Made in Glitch)
Screenager - No5 Riddim (Elektrik Dragon)
Trophy Wife - Microlite (Zen Death Squad remix) (Free Download)
Nasty Nasty - The Goalie (Free Download)
Rustie - Cry Flames (Warp)
Afta-1 - Candy Box (Interlude) (Aftathoughts)
"This mix was made whilst on the road in the US and features previously unreleased material as well as tracks by a host of artists that have inspired us over the past" - Zen Death Squad
*Feel free to share and blog this mix, but please reference this page*
Tags
Join Our Mailing List