Wild City 002: Beaumont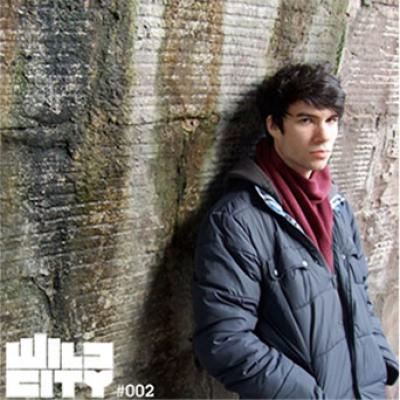 18 August 2011
Beaumont, aka Michael Rintoul, is a young Scottish producer and creator of hypnotic R&B dream pop-soundtracks for late night bliss-outs.
His unique and immensely addictive debut EP 'Blush Response' was recently released on Boxcuttters' Kinnego imprint and is well... one of the best EP's we've heard in a while. This is the label that introduced Space Dimension Controller to the world back in 2009 and with only 4 titles to it's name it's obvious label honcho Boxcutter is all about quality over quantity.
Still getting some heavy plays in the Wild City office, 'Blush Response' is a wistful night-time groove from start to finish.
Tracks such as "Tokyo" and "Lucky" sound like dubstep as made on a Fairlight in 1982, full of emotion and breathless invocations. The most overtly vocal track, "Midnight" seems to reference 80s Marvin Gaye with its drum machine and electronic piano palette and lovelorn emotional delivery. Recalling a more minimal Eurythmics, "Flesh + Blood" blends guitars and synthesized cellos into a desirous, heartbroken pop song for hopeless romantics.
As we took a trip through Beaumont's record collection on this one, we were simply blown away by the selection. Featuring artists like Kraftwerk and Michhel Rubini, through to the UK sounds of Silkie and Jamie XX - Think moody, 80's, R&B, bass, dubstep, sci-fi, chillwave and everything in between.
We're waiting with more than bated breath to see what the rest of the year has in store for this young Glaswegian. As for you - Sit back and enjoy this exclusive mix for Wild City.
Check out his mix here:

Direct download: Wild City #002 - Beaumont Metropolis Mix
Tracklisting:
Rhythm & Sound - Distance
Fennesz - Rivers of Sand
Kraftwerk - The Voice of Energy
Michel Rubini - Graham's Theme
Timeblind - Strategy Decay
Cocteau Twins - Ribbed and Veined
Go West - Goodbye Girl
Silkie - Test
DJ Screw - Fondren & Main (Gmaab)
Aliyah - One in a Million (Klaar Mix)
Gil Scott Heron & Jamie XX - Ur Sour and Mine
Premiere Classe - La Fille Qui Rit
Beaumont - Adrift
You can Stream an EP sampler here
*Feel free to share and blog this mix, but please reference this page*
Tags
Join Our Mailing List