Wild City #167: Shama Anwar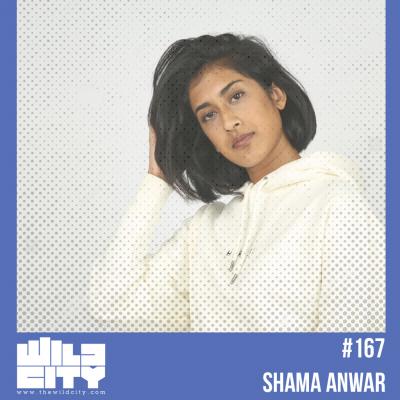 8 March 2019
To celebrate International Women's Day, which is today (March 8), Wild City will be posting mixes compiled by female artists for the whole month of March.
The first mix of the series is by East London native Shama Anwar. The British-born, Bangladesh-raised DJ and music publicist grew up surrounded by a blend of different cultures, which intrinsically influenced her sound. Mixing and traversing across multiple genres comes easy to her and is noticeably reflected in her sets.
If we were to club Shama's mix for Wild City under a single sound, it would come closest to UK garage, though it kicks off with, and occasionally travels to, techno, house and minimal. Spanning artists such as Chez Damier, Artful Dodger, Groove Chronicles, Robert Owens and more, it's a wonderfully bouncy mix, artfully suited to a sundowner set. Hard-hitting without being overwhelming, her set maintains a relaxed vibe throughout that challenges listeners not to dance (don't even try).
Shama's experience with throwing events in London easily shines here, fittingly showcasing her prowess at setting the mood and getting parties started.
"This mix reminds me of rooftop vibes in July in London - a cold drink in hand enjoying the sun we rarely get to see." - Shama
Shama will be playing at Todi Mill Social in Mumbai tonight, as part of a special edition of Levi's 501 Friday which is celebrating International Women's Day with an all-female lineup including IAMDDB, Paper Queen and DJ Ishani. Head here for further information and here to RSVP.
Listen to Shama's mix below:
Direct Download Wild City #167: Shama Anwar
Tracklist:
Varhat – Khū
Dem 2 – Destiny
Chez Damier – Can You Feel It (MK New York Dub)
Cojoc & Moldovan – Pleasure
Claro Intelecto – Peace Of Mind
Peverelist – Roll With The Punches
Karl H Ed – Case Killer Instinct
Artful Dodger – Movin Too Fast
Robert Owens – I'll Be Your Friend (Original Def Mix)
Groove Chronicles – Stone Cold
Felix White – Dimension
Wookie – Down On Me
Tags
Join Our Mailing List