Wild City #161: Zero 7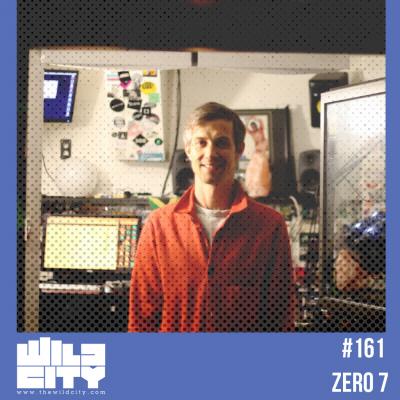 16 November 2018
It's festival season in India right now. No, not because of Diwali and any other religious holidays – we're talking music festivals. Nearly every weekend until January is jam-packed with fresh sounds, both from India and from around the world.
Tucked away in this onslaught of music festivals is a British act that's been slowly but conspicuously growing and exploding, from lunchtime spliffs and musical conversations by teenagers on London's Hampstead Heath to Grammy nominations and gold-selling albums.
We're obviously talking about the dynamic duo Zero 7, whose Sam Hardaker is playing a rare DJ set at Disrupt Festival this weekend in Mumbai.
Zero 7's artist bio aptly sums up their career in the first line: "From backroom bods to the Hollywood Bowl, from tiny specialist shops to a million-selling album, from using more singers than a Broadway musical and trucking on regardless, Zero 7's story has always been about thinking that little big bigger." What it fails to give, however, is a feel of Zero 7 and their music, what it really is.
There's no way to know Zero 7's music without listening to it. Their soulful, jazz and funk influenced warm productions have a sound that's unique to them, which comes from an amalgamation of their vast influences and their musical roots. Sam, particularly, was inspired by 70s and 80s jazz and funk records, and from a palette of post-club sounds and singers from the furthest corners of the globe.
Sam's mix (below) offers a glimpse into the creative, musical genius behind Zero 7 and their roots and influences. With smatterings of R&B, soul, gospel and Afro, this disco and funk mix is a prequel to the sound that has informed Zero 7's own productions.
"I just wanted to pull out a selection of some older tracks that had been in my bag for a while. I usually try and drop one or two into a set when I can but don't really get the opportunity to play an entire set like this. Thought it would be a nice thing to do." - Sam Hardaker
Listen to Sam's mix below:
Tags
Join Our Mailing List