You Thought You Knew Dualist Inquiry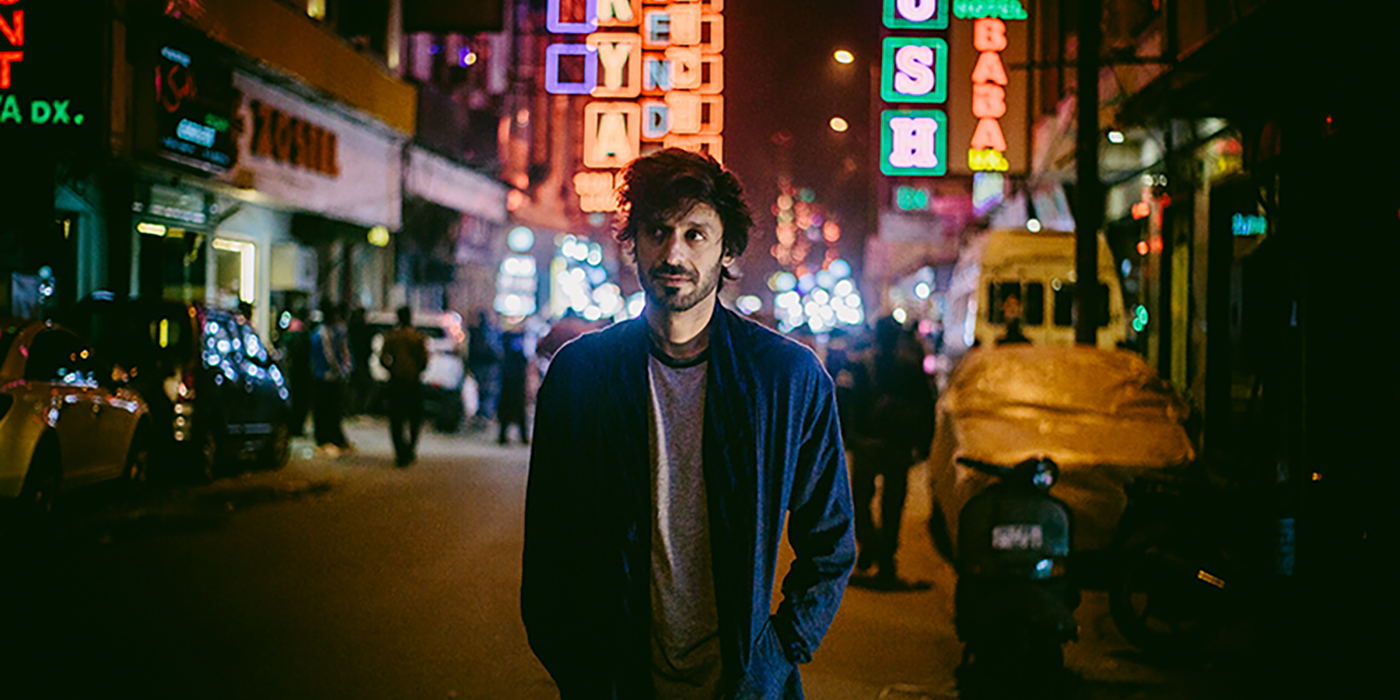 26 June 2018
You were wrong.
But don't worry about it too much. With his recently released single, 'You & Me', Sahej Bakshi, the man behind Dualist Inquiry, has more tricks up his sleeve than even his best friends imagined.
We last caught up with Dualist Inquiry, aka Sahej Bakshi, in 2013, shortly after the release of 'Doppelganger', his first full length. The LP was characterised by wide open, heavily produced synth lines, chilled-out but kick-driven and layered with hints of progressive guitar, a dash of glitch, and percussion so clean and regular that it was reminiscent of a Japanese train.
2016's follow-up, 'Dreamcatcher', also released on Bakshi's Dualism label, flipped the script slightly, layering the signature Dualist sound with chopped and pitched vocals and energized drums that managed to insert a bit more life into the mellow electronic tones. The album was inspired in moments – most notably the Nicholson featuring 'For Joss' – but felt constrained by Bakshi's comfort zone. If the music of Dualist Inquiry has had one constant, it has been major chord melodies in the form of sustained plucked guitar lines, a single note reverberating from the first beat of each bar. This same guitar found itself, on 'Dreamcatcher', imposed over tracks that, at times, felt complete without it. All the same, 'Dreamcatcher' remained the finest Dualist release.
Until now.
'You & Me', features lyrics and vocals by Delhi based Sanchal Malhar, former Superfuzz frontman and the brain behind one man indie rock outfit Indigo Children. The collaboration was inspired by chance when a power cut at a Reproduce Listening Room session spurred Malhar into a mic-free unplugged acoustic jam. Bakshi saw opportunity in the stripped down pop tunes.
Many of Dualist's strongest tracks have been those with guest vocals; 'You & Me' is no exception. Even his detractors acknowledge the producer's skills as a sound designer and engineer. But working to create a sonic palette that cradles powerful vocals frees Dualist to focus on his greatest strengths, which lie in his ability to, sound by sound, engineer simplicity out of a complex compositional canvas. On 'You & Me', Malhar's endless hook, strained to the top of his vocal range, finds a home in Dualist's house-inspired disco-funk production.
That the track is brilliant is evident from the moment the first vocal line completes and the listener feels the impact of dirty vocals on clean funk. What is far less clear is exactly what makes this exercise in simplicity so compelling, or what kept it echoing around my brain for days until, finally released, I was able to listen at home.
The production most immediately recalls the disco nostalgia of Daft Punk's 'Random Access Memories', but Bakshi cites Chromeo and Digitalism first, and their mid-2000s electro-funk sounds would sit at home next to 'You & Me'. The hook, looping throughout the track, has been chopped into alternating segments and then stitched back together in seemingly random order. Though the listener is able to pick up on the simple refrain after a couple of listens, singing along presents a surprising challenge; the bits never seem to come in the order in which they're expected. This uncertainty may help Dualist as he uses the vocal track less to communicate and more to evoke, its role more sound than lyric, propelled by the loping rubbery bass.
Bakshi returned to Delhi last year from a summer film program in Prague and has applied his newfound skills to an equally compelling music video for 'You & Me'. The tribute to cheesy green screen and 90s MTV animation, in which Bakshi and Malhar are slowly taken over by playfully animated lolcatz and pixelated pineapples courtesy of former real life MTV animator,Arushi Kathuria.
But whatever it is that makes this deceptively simple track so memorable, Bakshi went from idea to finished track in record time. "We wrote the song on a Wednesday, I had the mix down by Monday, and I played it over the weekend at a gig in Bombay," says Bakshi. And when he payed the tune, the producer got his first inkling that he may have something special on his hands. Dropping 'You & Me' as his set closer, the crowd demanded that he pull up and play it again for his encore. When the gig finished, DJ Mo City and Nucleya, in the crowd that night, praised the Dualist creation. And as, if to underline the point, the track found its way into rotation four times at the afterparty that night.
Sitting in Bakshi's South Delhi home a couple of months later, he is hollow-eyed and perhaps a little stir-crazy, having just emerged from a week-long session of editing and animation. But when Bakshi speaks of 'You & Me's reception, the editing room vanishes and he is halfway between sheepish and excited: "This doesn't normally happen with my tracks," he tells me. "My own friends are jamming to it at an afterparty." Fueled by the warm reception to the undeniable disco-pop banger, a plan was born. Bakshi returned to Delhi on Tuesday and by Friday, tape was rolling on his VHS-style video opus.
Emerging from his first self-produced video project, Bakshi now plans to head back to the studio to produce an album that, if his early track drafts are any suggestion, will continue his journey towards darker and complex electronic sounds, tracks haunted by fragments of found conversations and inspired by a more reflective approach to songwriting.
I look forward to seeing where those experiments go. But if, like everyone else, you're nodding your head to 'You & Me', do us all a favour. Hit @dualistinquiry on your favourite social media platform and let him know what time it is. Because it's time for him to call up all of his friends from the past fifteen years of Indian rock and produce an album of fun and catchy 90s style rock hooks accompanied by just a little flourish of computer magic.
The world would be a more fun place.
written by Kerry Harwin
This article was originally published on 11 June 2018 by Border Movement here. It has been re-published here with permission.
Tags
Join Our Mailing List