Rinse FM Host Jyoty Singh On Culture & Her Love For Radio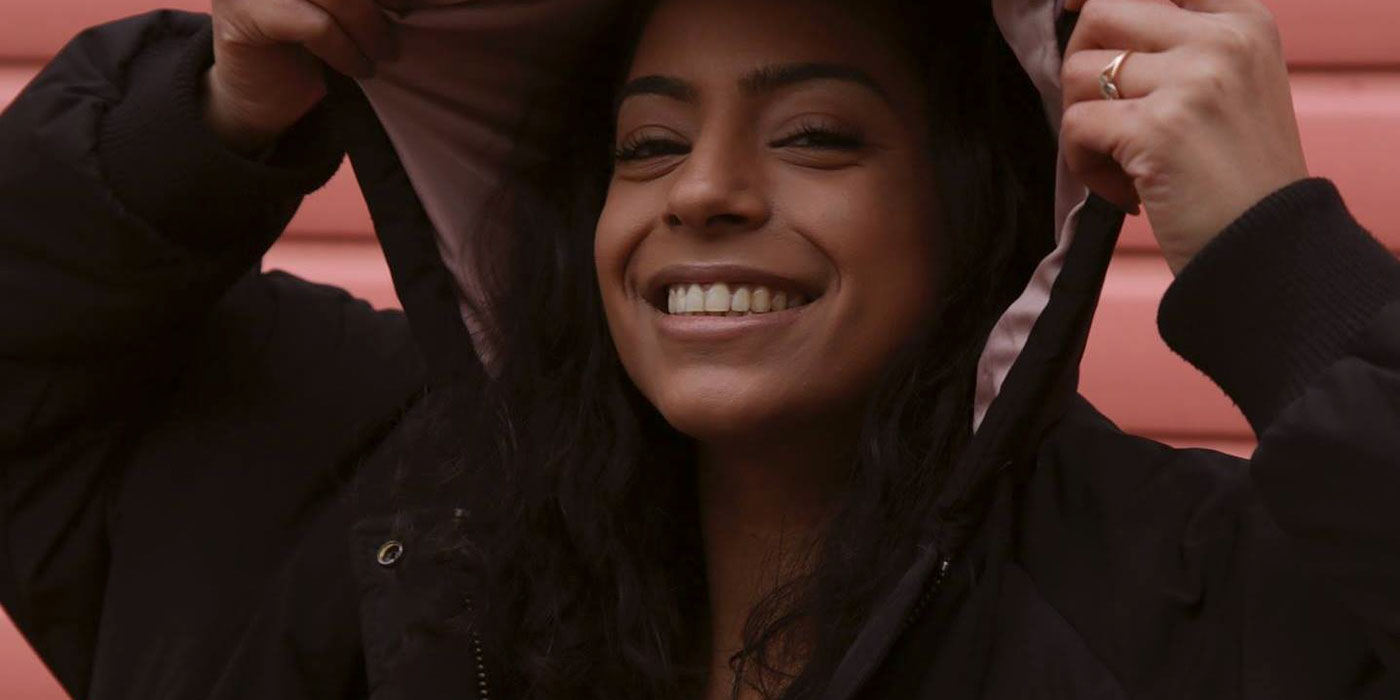 23 March 2018
"Both Ray Charles and Nusrat Fateh Ali Khan can make me cry", explains the 'Amsterdam born Indian girl', who currently lives in London. Jyoty Singh; our lead tutor for the Selector Pro: Women in Electronic Music workshops in Kolkata, speaks to us about the many facets of her identity and the cultures she inhabits. Apart from having co-founded Move_Mag, the 27 year old Political Science graduate also has a show on Rinse FM credited to her name.
Jyoty's break into radio was the result of "being at the right place at the right time". Her lucky tryst with the radio began when Jyoty was invited by a friend to co-host a show along with her. After 3 shows, her friend could not fill in the slot anymore and, Jyoty was pushed into the deep-end. Not thinking twice, Jyoty agreed to present playlists, often sneaking in her own tracks as compensation for her inability to talk about music which didn't match her frequency. Soon enough, she was called out by her boss who, after understanding her creative clog eventually passed a green signal, letting her present as a specialist. Ever since, Jyoty has miraged her way through radio with a deep soulful voice - presenting some of the best in contemporary music.
"Radio is my number one love, my baby, what keeps me going. There are so many times where I really don't have the time or capability to do a show but I will stay up overnight or prepare on a plane and record in someone's living room rather than missing a show, it means too much to me."
As co-founder of Move_Mag, Jyoty's inspirations derived from culture make for the other half of her personality. Move_Mag is a quarterly publication that aims to pay heed to artists, genres, movements and places which get covered in conversation and the internet but, fail to get noticed by print publications. Simply put, cultures that fail to make it to the market.
"We're not here to compete with anybody else, we're just filling a gap in the market and contributing our bit to keep the culture alive and thriving."
At 27, Jyoty embodies a range of diverse cultural influences as a result of her ancestry and the subcultures she inhabited growing up in Amsterdam and eventually, London. As Move_Mag co-founder, she believes it necessary to not mistake appreciation for appropriation; "it is imperative that we reflect on the lane we choose to inhabit alongside keeping culture fresh and relevant"; a prerogative she feels to be a great responsibility of the youth.
"Youth culture is always ahead of the game and are the real creators of movements and scenes we follow. Youth culture is unapologetic, genuine and in your face and that is always fresh and relevant."
A harbinger of culture herself, Jyoty Singh ends with some pertinent advice for creators and enthusiasts all over the world who, inhabit the complex strata of younger, fresher, more idealistic minds which are usually driven by erratic change.
"To listen more, take time, don't watch your peers or their timelines, think about longevity and future, live in the moment while you work on your path towards longevity and don't be too hard on yourself. Don't see this game as a competition, there is enough space for us all, focus on you and what you want from this life."
THE SAME 3 QUESTIONS:
3 most inspirational artists:
Erykah Badu
Lauryn Hill
Billie Holiday

3 favourite albums of all time:
Tupac
Anything from Ray Charles
Anything from D'Angelo

Favourite 3 artists of the moment
Josey Rebelle
Shy One
DJ Spinna
+
Words: Purnima Singh
Image Credits: Courtesy the artist
Tags
Join Our Mailing List