"We Had No Idea What We Were Doing But It Was A Lot Of Fun": An Interview With Daphni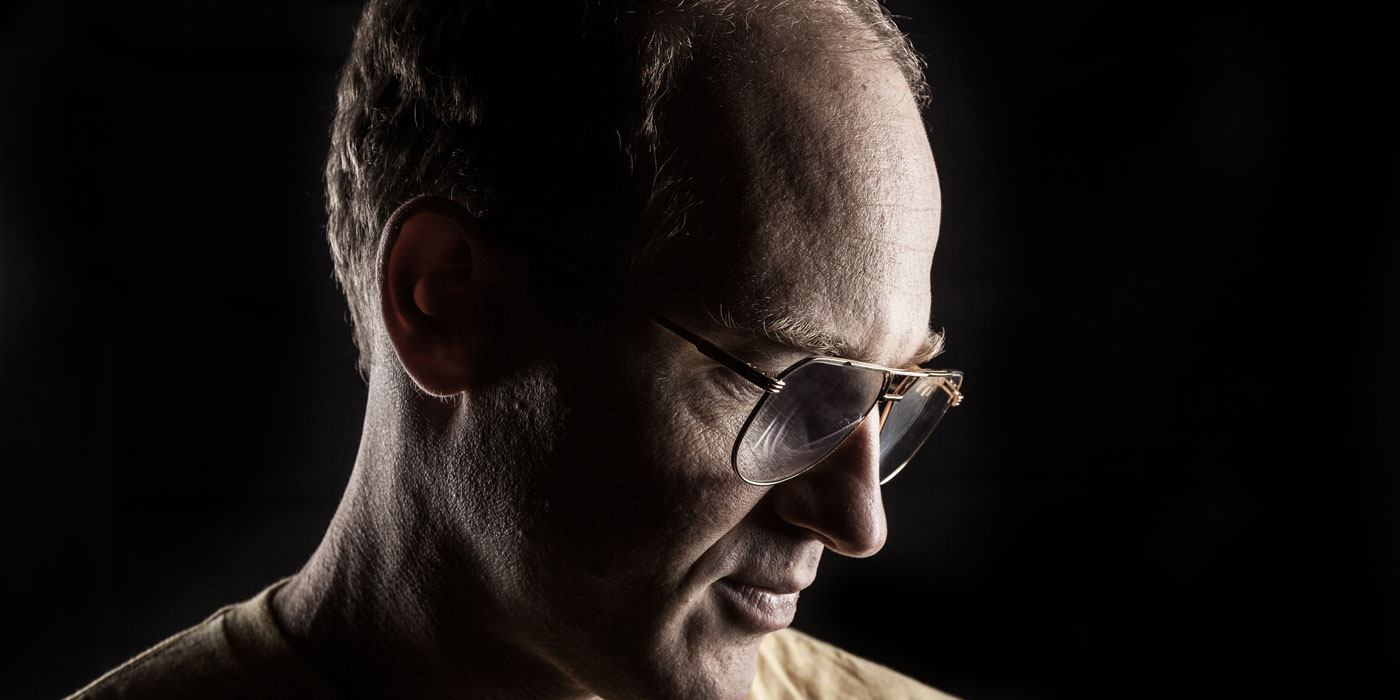 6 December 2017
"We had no idea what we were doing but it was a lot of fun and I was so desperate to DJ and be a part of the scene that I was so excited by." An apt quote from Dan Snaith better known as Caribou or Daphni. Epitomising a sentiment that most up-and-coming DJs, artists and musicians feel. What Snaith's quote also manages to portray is his unbridled passion.
To be the best at what you do, across any discipline, artistic or not, to beat the hundreds of thousands attempting to rise to the top, you must be gifted with not just talent but an almost obsessive fervour for your craft. Dan Snaith has just that - a passion for dance music, for creating an atmosphere where people can lose sense of everything around them, immersing themselves in a moment.
His craving and appreciation of music combined with his singular taste is what has helped him become one of the foremost names in dance music. It also aided him in making one of the stand-out albums of the year, 'Joli Mai'; a project rivalled by 'New Energy', an LP from Four Tet, who Snaith counts as a dear friend, "We're very close, we know each other's families, our kids play together when we're in the same place. I was very lucky to start from knowing nothing about him other than his music and go up to him randomly and have become such close friends."
The two friends met in the summer of 1998 when Snaith was "over in the UK for a summer student job at a mathematics lab at Hewlett Packard" - he was studying mathematics in Toronto at the time and holds a PhD in the subject. Snaith explains how the two artists got to know each other, "I went to a festival called the Big Chill and I didn't know anyone there but I knew of Kieran's music so I just went up and started talking to him. To his credit, he and his friends were very welcoming to this random guy who wandered up to them. We kept in touch a bit and I flew him over to play at one of the Social Work parties in Toronto and sent him a couple tracks I made. When he was in Toronto we hung out loads and pretty quickly realised that we had lots in common – not only but particularly our taste in music. He helped me get my music released in the first place and now 20 years later he's like a brother to me."
In Toronto in the mid-90s, Snaith (along with a few friends) started throwing a party called 'Social Work'. It's also what the aforementioned quote refers to; his naivety at wanting to start something for the sake of it, to revel in his enjoyment of it and for nothing else. Having grown up in Hamilton, Ontario - he still keeps a close eye on the scene there citing Junior Boys, Jessy Lanza and Orphx as acts he likes - Snaith moved to Toronto for university and eventually created his first moniker, named after a province (state) in Canada: Manitoba.

Releasing an album under that moniker, his work under the alter-ego had to quickly come to a halt as he was getting sued, "Manitoba is the name of a Canadian province so I thought it was a safe name that no one would lay claim to but I hadn't expected a super aggressive ex-wrestler who was the frontman of the punk band The Dictators called Handsome Dick Manitoba," he said.
Handsome Dick Manitoba had never released any music under 'Manitoba' but fearful of the cost of being sued in the United States he had no option but to change his name and move on." Caribou was born and had its most famous release in 2010 with 'Swim'. Influenced by the club scene in London at that time, Snaith told us how it was the first time that he felt connected in some direct way to the music scene in the place and time where he lived citing the heyday of Plastic People in London and the city's evolving bass scene.
He reminded us that it wasn't his first album as an artist, albeit it was his most famous up to that point. "A lot of people don't know that I released 4 albums before 'Swim'," he explains. "They think that one is the first one!"
With Caribou being heralded critically and commercially as one of the best live electronic projects in the world, Dan Snaith decided to take a slight turn into the left-field, into what he felt was a more immediate moniker for dance-floor music. Whereas Caribou is more song-based, Snaith suggested that Daphni, for him, is more associated with DJing and the club music that he makes.
"Caribou can be more broad-ranging – song-based music and also music that has an input from club music but isn't functional in the same way."
With Daphni in-high-demand and especially after this summer's FabricLive mix coupled with the release of 'Joli Mai', he tells us "the time just flies by when I'm DJing. It's pretty common for me to have played 5 or 6 hours before I even think 'what time is it?'. I get lost in the music and the atmosphere of the party."
+
+
+
Words: Dhruva Balram
Image credit (thumb + banner): courtesy of the artist
Tags
Join Our Mailing List