In Conversation With: Clap! Clap!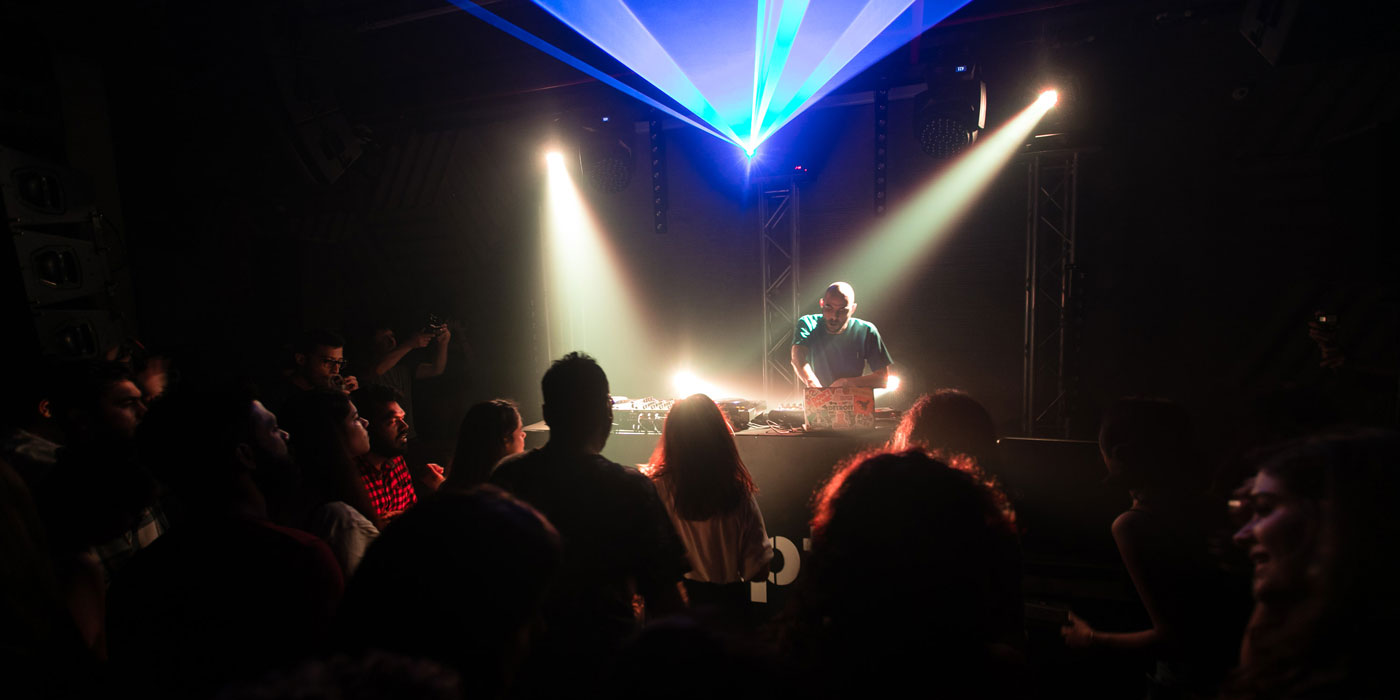 24 November 2017
Being present at a Clap! Clap! show is always memorable. The range of genres he introduces listeners to coupled with his relentless energy on stage makes it a stand out event regardless of what kind of lineup he's on.
At a time when most DJs tend to conserve their energy levels while DJ'ing or are too focused on the decks to engage with the crowd, Clap! Clap!'s energy levels never seem to be depleted. When playing live, he almost seemed pained to end his set, he was happy to continue playing, feeding off the energy of the crowd.
Crisci's on-stage persona isn't a mask he puts on, rather it's a continuation of his personality. The producer and DJ seems to have this unrelenting stream of intensity coursing through his veins.
After his #BoxoutWednesdays show in New Delhi - where we caught up with him - the Italian producer was ready to go back on instantly - he never stopped moving on or off the stage and at a moment when most would sink into a couch after such a frenetic set, he was pacing around the club, ready to converse with anyone who approached him.

image credit: Sachin Soni for Disrupt Festival

This passion has translated into the producer putting out some incredible releases through the years, including his debut LP 'Tayi Bebba'. In turn, shining a spotlight on various genres from around the world, particularly Western Africa. His favourite's clearly being "Kamba music, highlife and jive."
When it comes to finding the original tracks, Crisci says he has no true way to find the tunes, "There is not a real logical process," he told us. "Sometimes it's just a direct feeling with sounds. Otherwise, sometimes I'm really looking for a specific sound so I know where to go sampling. But most of the [samples] are percussions or chorus taken from a specific ritual which is very close [to] the concept of the song I'm producing."
Clap! Clap!'s extensive use of West African samples comes with the aim of elevating the original source material and shining a spotlight on where the sounds come from. He has also found himself using Italian folk rhythms, Latin soca songs and influences from around the world in his songs.

image credit: Sachin Soni for Disrupt Festival
Crisco's status as a world-renowned producer isn't just holed into electronic music; in the past, he has provided additional production on a Paul Simon album 'Stranger to Stranger' and his tendency to collaborate with artists such as South African folk singer Bongeziwe Mabandla, John Wizards and ØY have set him apart from someone like say, Awesome Tapes from Africa.
Whereas the latter is under constant criticism for his tendency to sample artists from one of the more impoverished continents in the world without money finding its way back to the original source, Crisco tends to collaborate with the original source.
It's this passion, this virtuosic ability to see music differently than others that sets Crisco apart from the rest. And after seeing him hammer his drum pad whilst simultaneously screaming at a crowd, it's safe to say that Crisco's ability as an artist is evident for all to see whether on stage or in the studio.
+
+
+
By: Dhruva Balram
Image credit [all]: courtesy of Sachin Soni for Disrupt Festival
Tags
Join Our Mailing List