5 Minutes With: Prateek Kuhad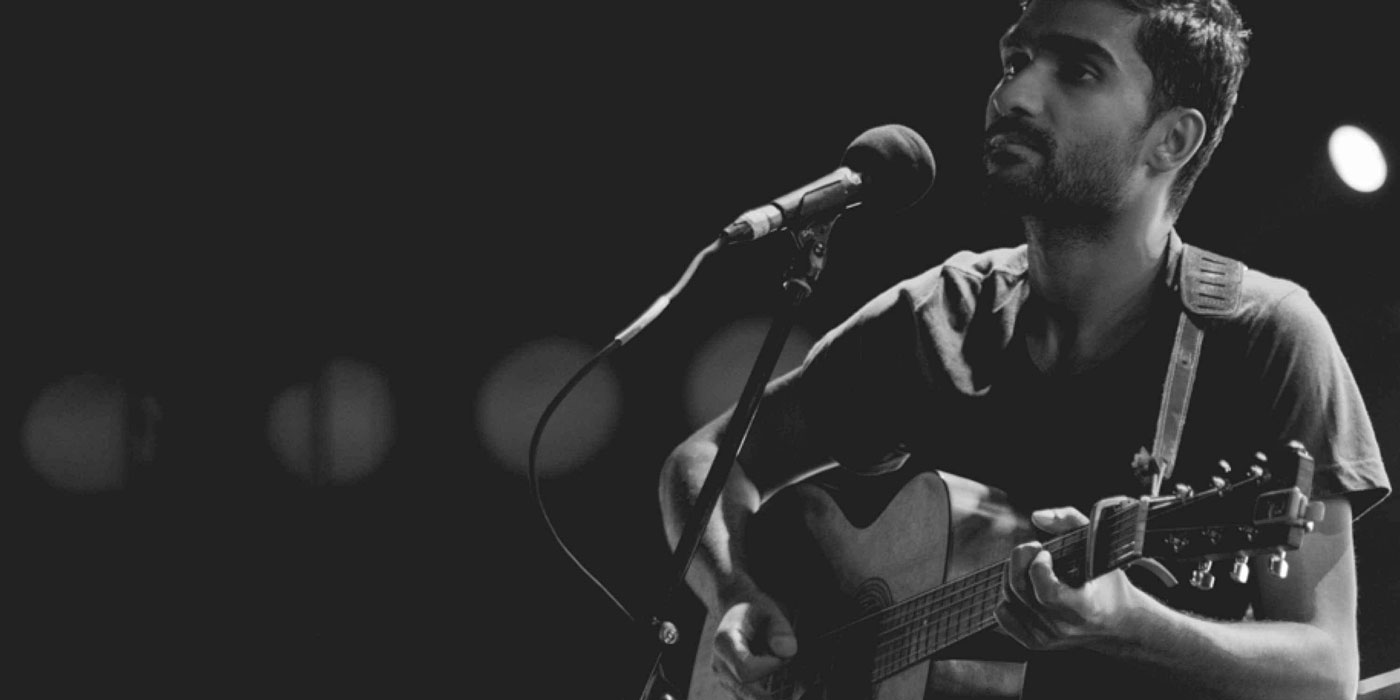 15 November 2017
Delhi-based singer-songwriter Prateek Kuhad is one of India's rising stars. Having firmly established himself in the Indian independent circuit, he has gone on to garner international acclaim with performances at SXSW, New York and Toronto.
With a few releases under his belt, Kuhad has been featured on soundtracks for movies and found his ascension within the industry to be endless.
We caught up with Kuhad for a quick chat before he plays Echoes of Earth Festival in Bangalore this weekend.

Where are you right now: I'm in Jaipur. I was born here and one of my closest friends lives here and now he's getting married.
What's in your pockets: Nothing. I'm in PJs in bed. I've been taking a nap because the last 2 nights have been super late. And there's one more night to go.
Apart from sleep, what're you craving: Just sleep, man. I really want to go for a run, actually. I guess, after sleep, a nice long run.
What's your earliest memory of music? Harry Belafonte songs when I was 5.
If you weren't a musician, you would be a... If I could, I'd be an architect. One of the things I want to do in my life is to build my own house one day.
The worst gig you've played: Hard to say. Some of my earlier shows that I played in NYC - I sucked back then. Real bad. It was just [sighs]. There was nobody in the audience, literally no one. That's worse than 300 people showing up and you being bad.
The last record you bought was... '25' by Adele.
Who are your dream collaborators: A lot of my favourite songwriters are dead. Elliot Smith, Nick Drake, Kurt Cobain. Dylan would be cool to write with and he's still around. Someone who's alive and doing well would be Sia.
The song/album you currently have on repeat? Not right now but I've been rinsing Tash Sultana - a singer/songwriter from Australia; The National's album ('Sleep Well Beast') is another one I've been listening to a lot.
3 festivals on your bucket list? Lollapalooza, T In The Park, any of the big ones.
If you could go back in time and give your younger self one piece of advice, what would it be? Someone told me 2 weeks ago, I need to melodically challenge myself with my songwriting. I wish someone told me that 3 years ago or something. I kind of knew it. I don't focus on my melody too much; I'm more of a word person.
Describe your sound in a sentence: Heartbreaking lyrical irony.
Favourite podcast? 'Planet Money' is really cool, 'How Stuff Works' - - I love reading about economics and finance so that translates into what podcasts I listen to.
Superpower: Teleportation
3 most inspirational artists: Led Zeppelin, Nirvana, Elliot Smith
Catch Prateek Kuhad at Echoes of Earth festival in Banglore this weekend - head here for more details.
Tags
Join Our Mailing List