5 Minutes With: Roska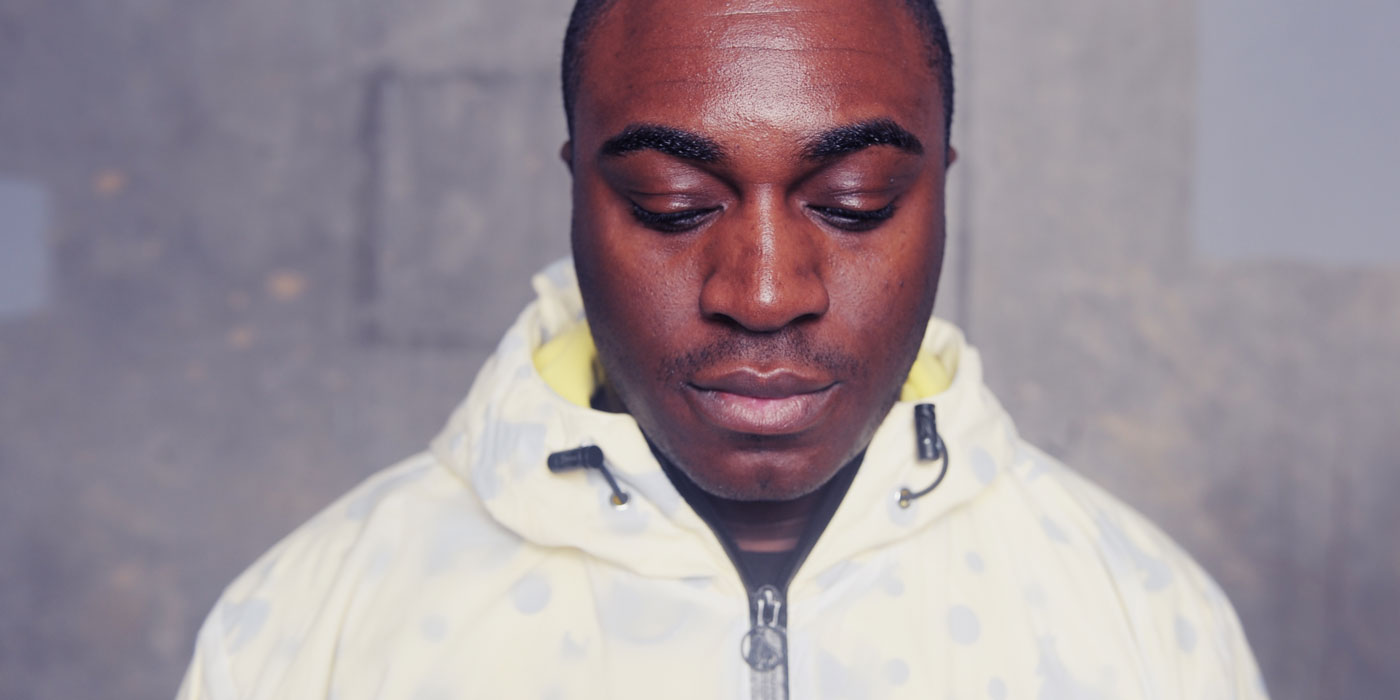 4 October 2017
Known for his distinctive sound that blends garage, grime, house and UK funky London-based Roska is hands down one of the UK's most accomplished DJs and producers.
After working with Rinse for a number of years and to continue pushing his distinctive sound, Roska started his own genre-blurring imprint, Roska Kicks & Snares (RKS) in 2008. The label is currently home to artists such as Doc Daneeka, MA1, Champion, and Gemmy.
Following a successful tour in 2016, Roska returns to India for a 2-city tour playing for the first time in Mumbai on 6 October as well as at Wild City's BBQ on 7 October. We caught up with him for a quick chat that covered everything from a hopeful collab with Drake to what goes into a traditional Jamaican Sunday dinner.
Where are you right now:
Bloomroom's [in New Delhi].
What's in your pockets:
What's in my pockets? Oh, wow. I've actually got nothing in my pockets. I've literally just, like, got ready for the day.
What're you craving:
I miss traditional Jamaican Sunday dinners which is what I'd usually have. It's usually a roasted chicken or a jerk chicken which is quite spicy chicken. Rice and peas, but the peas are like kidney beans. And it's either roast potatoes or maybe mix it up and have some coleslaw, which is like cabbage.
What do you love about this day?
I'm actually happy about the weather. In London right now, it's raining, it's cold, everyone is wearing coats so I'm kind of happy to be on the other side of the world in a warm climate.
The last record you bought was...
[thinks for a long time] There's loads of UK funky that I play but there's some that I'm missing so I actually bought one, a funky step, one called 'Hurricane' and that came out about five years ago but I just couldn't find it in my collection so I went and bought it again.
The worst gig you've played:
[laughs] There's been a couple that've been quite interesting. There's a festival in Europe - I've forgotten the name of it - it wasn't so much the actual festival that was the problem; it was more the programming. I was on up after a band. The tent I was playing on had 4-5000 people in it when I jumped on and it literally cleared out. There were quite a few people left behind, about a thousand people and they enjoyed it. But it was just the fact that I played after a massive band. I guess the festival thought I was bigger than I was at that period.
Who are your dream collaborators:
There's an artist in the UK called Stylo G - I'd love to do a track for him. I wouldn't mind actually working with Drake actually, that would be a dope collab. [laughs]
3 festivals on your bucket list?
I'd love to play Coachella again. I played there in 2011. I'd love to play that again. V festival in the UK. I'd love to play there. I'd love to do Ultra in either America or Japan.
If you could go back in time and give your younger self one piece of advice, what would it be?
Save a bit more money. Don't buy that thing you're about to buy tomorrow
Favourite podcast?
Youtube podcast; there's a few. There's more like a radio show than a podcast. I usually watch like the Breakfast Club from America or The Everyday Struggle - that's quite a cool one. It's good to get an insight into bigger artists and what they do around their music.
If you weren't a musician, you would be a?
I think I'd be, damn, that's a tough one, man. I'd do something in sports. I was quite good at basketball and I was quite good at football.
What's your earliest memory of music?
My earliest memory of music was my dad; he was part of a sound system and he had all these records out and he had a sound effects machine that used to always play with that.
Describe your sound in a sentence:
Yep. My sound is based around house music; it's got my own twist on it. It takes influences from dancehall, garage, grime and current bass music wave.
The song you currently have on repeat?
The song I currently have on repeat is actually a rap song by Giggs and Sneakbo called Active.
Superpower:
I would have one that would make two of me, that would make me do two things at once. Because sometimes, actually a lot of times I have too many things to do.
3 most inspirational artists:
For when I first started coming in: DJ Zinc, Zed Bias. Someone like P Diddy would be an all-around inspiration because he has quite a different thing going around apart from music.
3 favourite albums of all time:
[Laughs]. That's a good one, actually. I'd say Method Man and Redman's 'Blackout!', Skepta's 'Blacklisted EP' and this Missy Elliot one, this really old one. Let me see if I can find the name of it; it's definitely up there because I rinsed it, man. [rummages through Spotify] 'This Is Not A Test' - that's up there.

+
+
+
Words: Dhruva Balram
Image credit: courtesy of the artist
Tags
Join Our Mailing List