In Profile: Kasra, The Architect of Critical Music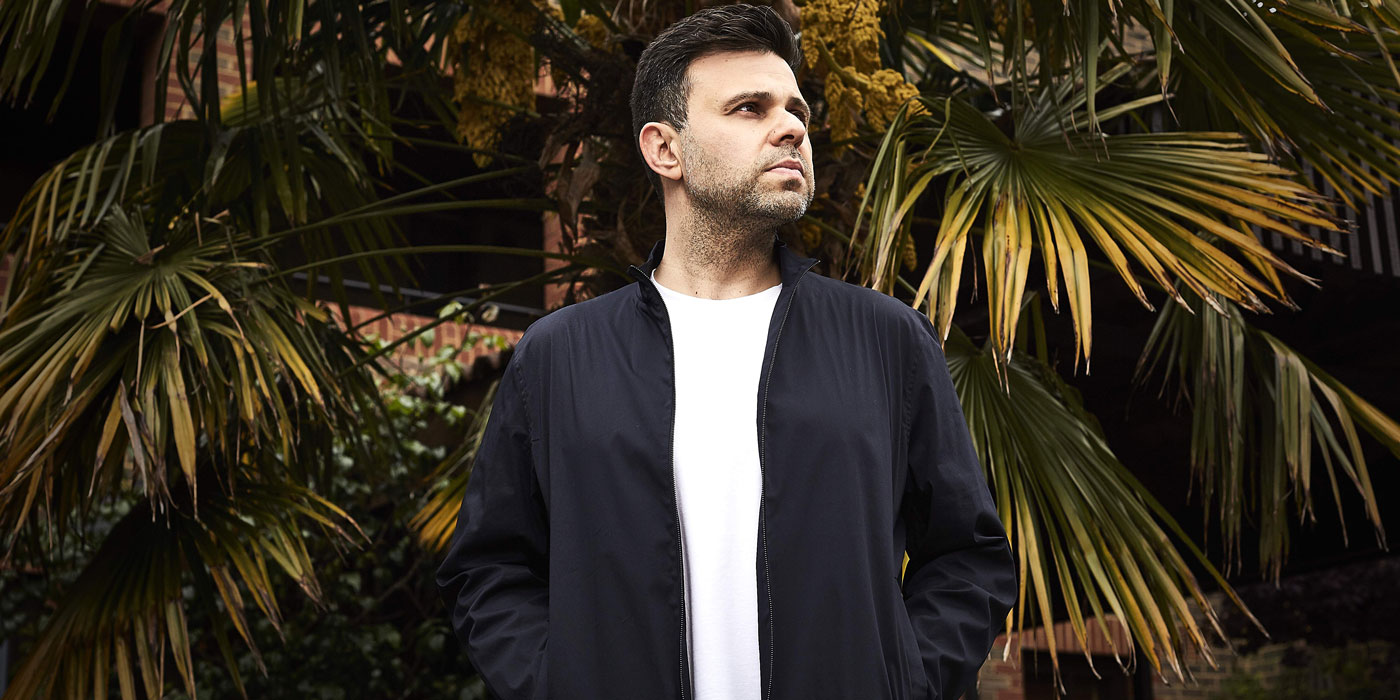 27 July 2017
Kasra Mowlavi wouldn't be where he is today if it wasn't for his group of friends in the 90s.

The founder of Critical Music "dismissed electronic music" as a whole when he was younger, as he was more into "traditional alternative band music, guitar music in particular". But his friends dragged him along to a few hardcore and garage shows. As Kasra attended more and more of these nights, he found that electronic music had a lot of similarities to what he was already into and the rest, as they say, is history.
"It was the ethos behind these things," he told us over Skype. "It's all sort of DIY, isn't it? You make a record yourself, you press it yourself and you put it out yourself. It's slightly subversive." After attending a few club nights, Kasra was "really inspired by just the mood and tone of the music" and everything over the next 15 years kind-of then snowballed.
He started DJ'ing at the age of 18 before deciding to start Critical Music "wanting to be involved in the scene in some way." He found that considering he didn't produce (at the time), it was hard for him to break into the scene and really make the kind of impact that he wanted. He then decided to start a label.
"I'd always been interested in how labels work," he said. "It was around the time when internet forums had really started to come to the fore. I used that as a way in to start making contact with people and start, you know, hearing new music from new producers. From there, it was a case of just reaching out to people and see what music I could sign."
Though it was a slow process, especially considering Kasra had a full-time job, he persevered for years. And that perseverance stems from his lifelong love affair with music: "I've been working at labels since I was 15, so it was something I've always been interested in," he said.
Yet to grow Critical Music into what is now one of the most widely acclaimed labels in the game, Kasra couldn't look at it as a money-making exercise. "I was doing it as a hobby, really," he expressed. "It's only a struggle if you look at it for money. The pressure was to mainly enjoy it and put music out I was excited about. It wasn't about sustaining a business model or anything like that. It was tough, but it wasn't, you know?"
Kasra is now known as a passionate curator and DJ. He grew Critical from its humble beginnings to one of the most respected imprints in the underground.

"10 years ago," Kasra mentioned. "You used to be able to turn around a record in as quick as 6 weeks. Now it takes up to 16 weeks." "Back then [10 years ago], we could've put records in a plain sleeve and it'd sell," Kasra reminisced. "We were never that kind of record label - we've always done extra things on top: a piece of merchandise or a vinyl duo, special colours. If you package things in an interesting way, the music will still sell."
Streaming has definitely helped Critical. They tend not to depend on any of the major streaming services or stores like Bandcamp. "We have our own store," Kasra explained "which has made a huge difference to us. We have a lot of exclusive stuff in the store which is great because we sell directly to fans. It enables us to offer interesting things and it's better for revenue."
One of these albums is one of their most recent releases: Kasra's curated double album of '15 Years of Underground Sonics'; a special five-disc vinyl box set, alongside an 8GB USB stick and digital download version. The compilation features Kasra along with label regulars Enei, Mefjus, Emperor, Halogenix and prolific producer Current Value.
Running Critical, Kasra is constantly asked whether he has any advice for up and coming producers, to which his response has always been "rather than worrying about labels, start giving your tunes to DJs to play". Other people on the label are really good with that. They'll say, "I played this and it went down really well".

Kasra's found that when submitting tracks to labels, everyone's music has a home. "It's really like, the music you send me I might really dislike it but someone else might love it. Be really confident and happy with what you do. Don't send too many demos or tracks to a label. I get emails with 10 tunes in them. I don't have an hour to listen to a new producers music."
In saying all this, he has found gems in the past and most recently wants to shine the spotlight on Shyun, a London-based DJ and producer he and Critical are "really excited about." There are a couple of other artists he wanted to mention, but for the moment, he's tight-lipped about what's in store.
With 2017 marking 15 years of the label's influence in dance music, Kasra has been curating club nights and making festival appearances across the globe as well as releasing the aforementioned '15 Years of Underground Sonics'.
Kasra will also be coming to India for a 4-city tour in a few weeks since he's always been "keen to bring the label out to India". Looking forward to the tour, he's keen "to sink in some of the culture. A lot of the time when you travel, especially around Europe, a lot of the European cities are just basically the same. Everything is the same. It's an airport, it's a city centre, it's a nightclub. It's all the same. Starbucks, Mcdonalds, stores. It's all the same. Just to be able to go somewhere really different, it's really interesting. And expand your experiences and your mind a bit."
Despite the amount of respect given to the label by critics and fans, Kasra continues to be humble, looking forward to the label's future as earnestly as when he first started. "It's more of the same, really, which I hope people like." EP releases, album projects and tours will take up the rest of the year as Kasra's life-long obsession with music doesn't wane, "I've always worked in music. It's all I know."
Wild City will be celebrating the occasion in Delhi on 17 August before gigs in Bangalore, Mumbai and of course Pune.
+
Gig details:
17 August 2017: antISOCIAL, New Delhi
18 August 2017: Church Street Social, Bangalore
19 August 2017: antiSOCIAL, Mumbai
20 August 2017: High Spirits Cafe, Pune

+

Words: Dhruva Balram
Tags
Join Our Mailing List