5 Minutes With: Kumail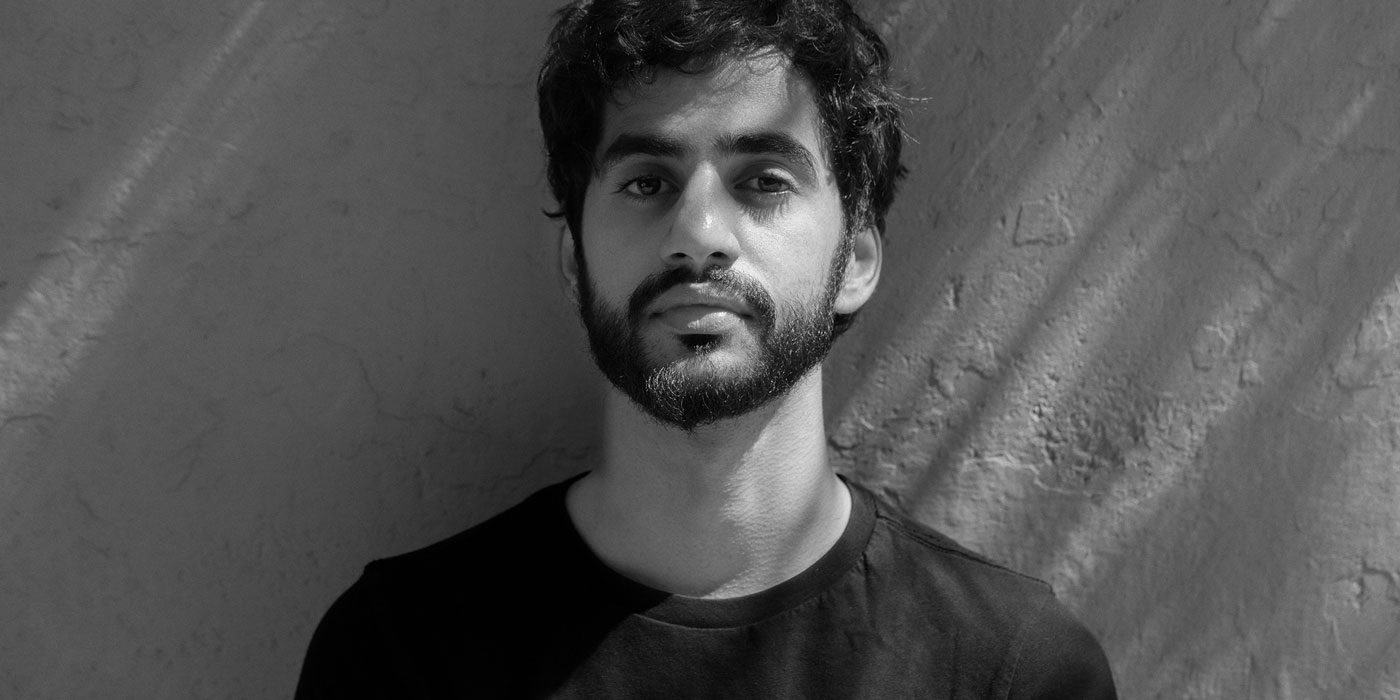 21 March 2017
Mumbai-based Kumail Hamid has a distinctive sound, one of downtempo self-discovery. His carefree, almost lackadaisical approach to music could slot him alongside the cache of artists he looks to for inspiration.
The 23-year-old producer and Knowmad Records signee is releasing his latest EP, 'From You To Blue', on Wednesday 22 March. Subtle influences of hip-hop, trip-hop resonate throughout but like one of his favourite musicians, King Krule, it's hard to pinpoint a definitive genre.
In anticipation of this cathartic release, we caught up with Kumail for a quick chat on everything ranging from his inspirations through to his love for sea turtles and Maggi.
Where are you right now? I'm in my room.
What's in your pockets? I'm wearing boxers, man. There's nothing in my pockets. [We spoke at noon]
What're you craving? I've been craving Maggi noodles for the past three days. And I almost got myself to go to the chemist and buy some last night.
Describe your upcoming EP in a sentence? A fine line between very relaxing and very groovy.
The song you currently have on repeat? One in Rotation - Little Simz
What's annoying you around you? My internet connection.
Who are your dream collaborators? I would say Shigeto and King Krule. I've been listening to so much King Krule, it's ridiculous. It's very evident on this EP.
3 festivals on your bucket list? Well, I think I need to play Magnetic Fields again. I'm not very happy with my first-year performance. There's that and Sónar Festival and Pitchfork Music Festival.
If you could go back in time and give your younger self one piece of advice, what would it be? Read more.
What's your spirit animal? Sea Turtle.
Best music video ever? The Music Scene by Blockhead
Best album cover of all time? Hud Dreems - Knxwledge
Name 3 dream acts you'd like to tour in India: BadBadNotGood, Hiatus Kaiyote, Gabriel Garźon-Montano - a new Stones Throw signee
THE SAME 3 QUESTIONS:
3 most inspirational artists: JonWayne, Wes Anderson, Shigeto
3 favourite albums of all time: Shlomo - Bad Vibes, D'Angelo - Black Messiah, King Krule - Six Feet Beneath the Moon
3 favourite artists of the moment: King Krule, Taylor Mcferrin, Timber Timbre
Follow Kumail on Facebook and SoundCloud and stay up-to-date with his releases through Knowmad Records. 'From You To Blue' drops Wednesday 22 March 2017.
Words: Dhruva Balram
Image credits: Rema Chaudhary
Tags
Join Our Mailing List