Introduction: Harsha Iyer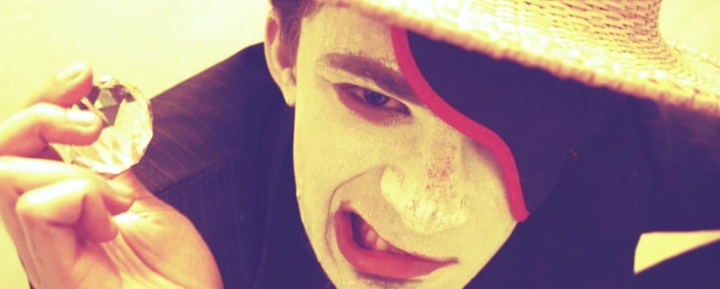 24 November 2011
Some of you may have already come across this young musician from Chennai. Some of you may have not. It's the latter that matter. Those who've already heard his album Curious Toys will no doubt already be singing his praises. Those who haven't, will be soon.
Born and brought up in Chennai in an 'arty' family, Harsha Iyer has always been surrounded by music and would easily name his father as his biggest inspiration. Myself, I would probably say his influences can be traced to everything from The Beach Boys to Patti Smith, The Beatles and Nick Cave & The Bad Seeds.
Having always been interested in arts and photography Iyer eventually picked up a guitar at the young age of 14 but the real god send for him was the support from his parents. Having dropped out of school at 18 to focus on music, both mother and father were always at his side. "His biggest fans." Not to mention his "mentor" Kishore Krishna a.k.a Adam & The Fish Eyed Poets, another Chennai based wonder-kid, a big player in Chennai's live music scene and another artist worth keeping an eye on.
His first solo album, Curious Toys is completely self written and produced with Iyer playing all instruments himself and recording everything in his home studio. The results cut a wide swath, pulling equal doses of garage, rock n roll, swampy country blues, surf rock and rocket-fuelled basement-punk-show frenzy. The rhythms are simple and familiar; he is after all playing all this himself.
The sheer variety of rock styles covered in just over 30 minutes is staggering but it flows brilliantly with Iyer having the ability to make every diversion bear his trademark stamp.
There is a primal, heady momentum injected into these songs that's a rare find in todays slick, Pro Tools world. Though the record isn't without its missteps, Curious Toys is a glimpse at what one can only hope turns out to be a lengthy and fruitful career, and at 19, Iyer ought to have plenty left in him.
Currently in the process of forming a band, you can expect to hear a lot more of Harsha Iyer when he hits the road.
If you enjoy good music with no borders, no labels and no fucking around, Curious Toys is what you need to hear this year.
To hear and download his incredible and inspirational LP look no further:
*Watch out for Harsha Iyer's forthcoming Wild City mix early next year.*
Tags
Join Our Mailing List