Zomba: Giving Indian Hip-Hop A Hand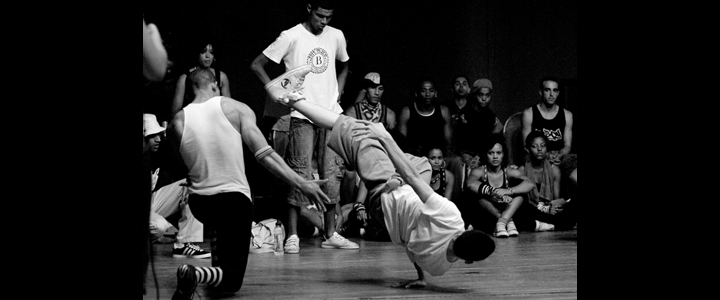 5 October 2011
If there's one genre of music that has had its ups and downs in this country, it's hip-hop. For years it was very much an underground form of "western" music before recently being picked up by Bollywood and abused to the point where every so often, these shores are graced by some of commercial hip-hop's biggest stars...
For a real hip-hop fan though, still nothing to kick up a fuss about.
Besides this, assisted by the internet, real grassroots hip-hop still thrives within not only music but also arts and dance. While the number of true hip-hop fans continues to grow, breakdancing continues to evolve at a rapid rate and graffiti slowly becomes more understood and for the most, more accepted.
"There are almost 300 mc's in Mumbai alone. I get demos from DJs and bands every day" Label head at Sony Music and manager of Mumbai based band Bombay Bassment, Jayesh Veralkar.
When news first hit us of Zomba, India's first comprehensive digital portal dedicated to hip-hop, we must admit, we were very excited. A DAY 1 (Sony Music Independent) initiative, it's a first in its genre that highlights the emerging underground hip-hop culture in India. Zomba.in aims to bring together the developing yet segregated hip-hop community through its online platform which shall be a home for all aspects of hip-hop: MC's, producers, DJ's, bands, Bboys/Bgirls and other forms of urban arts including graffiti and fashion. Additionally, the website will feature editorial content ranging from interviews to reviews both with a local and international focus.
"We're planning to build a digital platform where musicians and graffiti and breaking artists can showcase their work" said rapper Bob Omulo of Bombay Bassment, who will spearhead the initiative.
Members will be able to create a profile, upload their work and showcase it to thier online community (and the world).
Scheduled to launch at the end of October, Zomba.in is currently launching in private beta. At this stage artists and fans can request an invite to test Zomba in beta mode in order for them to iron out any glitches.
Simply head over to their website and sign up to the newsletter which should inform you via email of precise dates.
Tags
Join Our Mailing List