Review: Out Of The Box Launch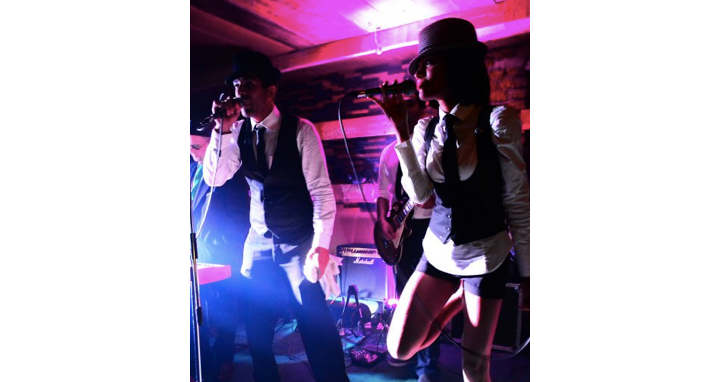 The Out Of The Box launch party was obviously the place to be last Friday in Delhi, rammed to the brim with Delhi's finest, mingling and packed onto the dancefloor, skanking away to the mighty Ska Vengers.
Sweaty, tipsy, laughing and jumping all over the place in the little square I managed to accrue to myself - it was not just me, but everyone that was having a blast. Alongside the Ska Vengers, the line-up for the night boasted Delhi's best with buffaPirate opening up proceedings, BASSFoundation delivering a polished and energetic set opening with the epic sounds of Jamie XX and guests BBC from Mumbai keeping the party going right to the very end with their exciting cross of old and new school sounds.
Out Of The Box does not disappoint. The industrial decadence that greets you as you march up to the two floors is subtle and different although a little bit of a clamber is essential for the venue and its epic views that are promised from the rooftop, shortly to be revealed. The décor is raw with a heavy presence of natural fibres and textures which when contrasted with the elegant lighting, makes for an interesting space.
The dancefloor has its own thing going on and feels completely isolated from the rest of the venue, with the low ceiling and exposed backdrop creating an intimate almost rave like feel . The sound quality was good - it can always be louder and bassier for some but then there is a certain amount of compromise when both bands and DJs are playing on the same night. Although the space lent itself well to both, a bit more punch on the low end wouldn't go amiss.
A few teething problems were evident on the night but these were only minor; the power cut in the middle of BBC's set turned into a brief torch party and the return to light was met with roaring cheers. It seemed that nothing could stop people from having an amazing time or bring down the great vibe of the night.
On a whole, the team behind Out Of The Box have created a unique and interesting setting for Delhi - it can easily be a chilled daytime retreat as well as a great space for gigs and DJs. The next steps are always crucial but if the future programming is a patch on the opening night then Delhi definitely has a new spot to contend with for your weekend.
To keep up to date with all happenings at Out Of The Box, keep an eye on our events page here
Tags
Join Our Mailing List