Amon Tobin Stuns Audience With New Live Show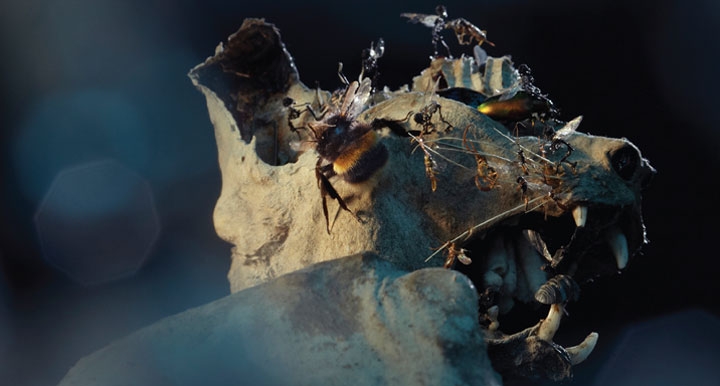 IS THIS THE BEST AUDIO/VISUAL SHOW EVER?
Earlier this year the world was presented with the seventh record by electronic pioneer Amon Tobin. Entitled ISAM, it revolved around the use of invented instruments and synthesising natural sounds.
"It's by far the most exciting development in my personal quest for some control over nature," Tobin explains. "Anything from a grain of found sound to my own voice can be transformed into something new."
The album is Tobin's most thrilling, experimental and yet simultaneously accessible work to date; a musical statement that despite being a new direction, is a logical step from his previous releases.
The album campaign was accompanied by an all new, highly ambitious, breathtaking ISAM live show. Tobin decided to step away from previous DJ centric performances, and instead provided audiences with large scale live audio/visual experience to select cities around the world.
Developing the visual show alongside Amon was an award winning team with an impressive visual experience design resume including 50cent, Erick Morillo, Paul Oakenfold, Marquee Las Vegas, Korn and Red Hot Chilli Peppers amongst others. Creative Director Alex Lazarus (blasthaus) who has been on the production crew at Coachella Festival for eleven years, and has worked with everyone from Flying Lotus, Boys Noize, and Massive Attack, to Lady Gaga, Snoop Dogg and Dr. Dre.
The show featured a stunning 25" x 14" x 8" multi-dimensional/ shape shifting 3D art installation surrounding Tobin and enveloping him and the audience in a beyond 3-D experience. An awe inspiring visual journey to accompany ISAM.
Words can't really describe what we think of this. Check out Amon premiering his immense show at MUTEK Festival in Montreal earlier this year:
Tags
Join Our Mailing List