When Parties Get Political: The Subtle Art of Nightlife Activism In Asia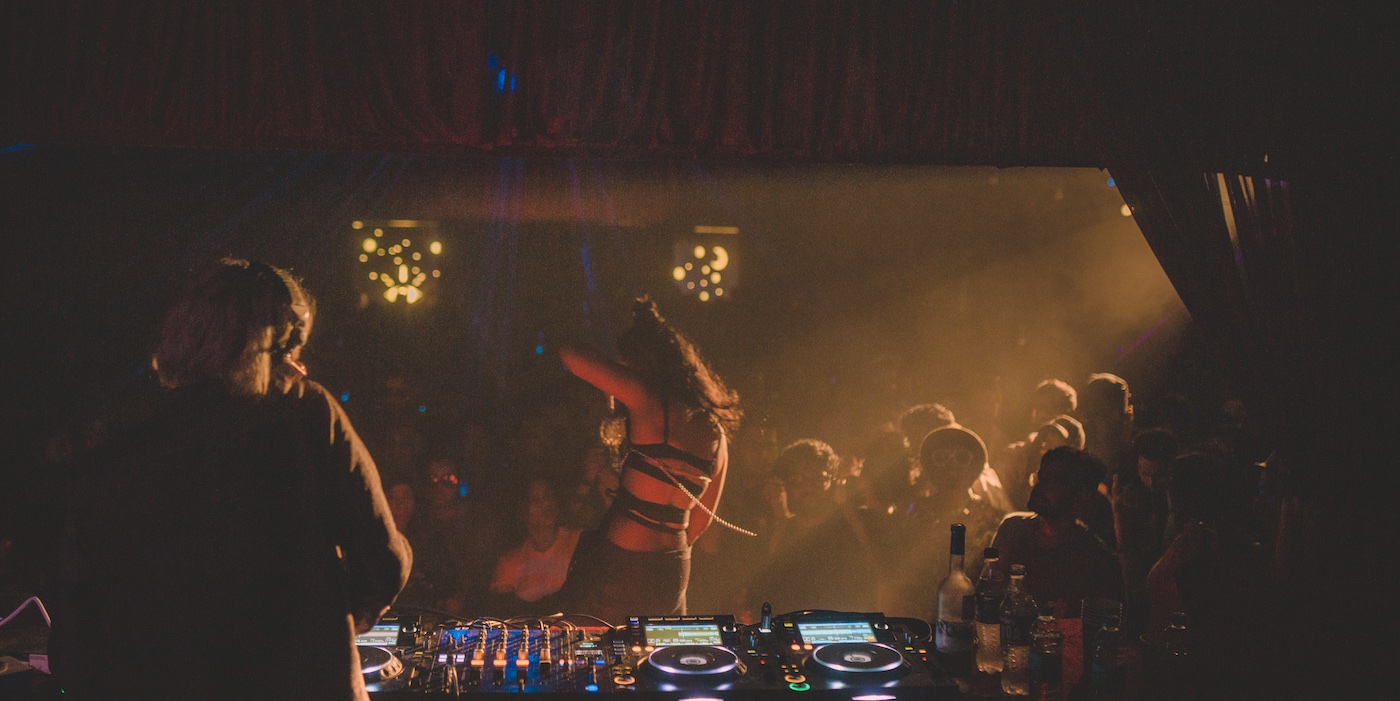 31 July 2020
Parties have long been used as a medium for sociopolitical change. In New York, the crew known as Melting Point have raised thousands of dollars for refugee organisations through raves. In Tokyo, local DJs have occupied busy streets with mobile soundsystems and makeshift DJ booths in protest of government policies. But such outright activism doesn't work everywhere.
In religiously conservative countries with strict laws on freedom of expression, any event that challenges state values is political. That includes parties catering to minority cultures who face systemic marginalisation on a daily basis. Across South Asia and Southeast Asia, underground electronic artists and promoters are doing just that despite the very real risks involved. As part of the second "Wild City: Together" program in collaboration with Ableton, some of these names took part in a closed-door chat in which they examined the challenges of throwing subversive events and questioned the role of governments in nightlife development. Their conversation, as presented in this article, isn't meant to be an overview of music-related activism in the region but rather, a snapshot of a budding movement that involves several other players.
To rally behind minorities such as the queer community, music subcultures first need a physical space where people feel safe gathering. But that's not easy when a government imposes penalties on people who identify as LGBTQIA+. In Kuala Lumpur, where police raids on clubs are common, hosting drag shows can be risky due to harsh anti-gay laws. When local DJ JonnyVicious wanted to start Shagrilla—a club night with drag queens—it was imperative to find a venue that wouldn't get them into trouble. "We were lucky to find a regular home for it," he described. "Previously, the queer community was used to watching a drag show but not participating. After our first few events, crowds realised they were in a safe space and it soon became a movement, with various people reaching out to be involved."
In South Asia, societal divisions are an additional obstacle for promoters. Stark disparities between upper middle class and low-income residents make it hard for any event to draw a crowd from all walks of life. Throughout India, for instance, many live music establishments often turn away individuals who are perceived to be from a "low-income" background. That's a major obstacle for any party aspiring to spark social change.
"We've been really conscious of how we've built audiences, the goal has always been a mixed crowd and a brand demographic," said Mo Joshi, cofounder of Azadi Records, India's home for socially conscious hip-hop. "We've worked with venues over time to lower the barriers of entry, to our shows which includes the cost of tickets and door policies of profiling attendees," he continued. "It's hard to get the balance between inclusivity and the revenue needed for the venue to keep letting us do these nights." Artists released on the Delhi-based label rap about sensitive topics like Kashmir and religious violence, which helps increase awareness amongst youth. "Kids listening to political rap from someone they can relate with definitely do get more motivated to pay attention to politics," Joshi noted.

AHMER performing at Azadi Records' gig in Srinagar | Image courtesy of Reography
In Bangladesh, those class barriers are exemplified even further. "There are no venues except for hotels and diplomatic clubs that have bar licenses," explained Maliha Mohsin, aka মm who is a founding member of Karkhana Collective, a local group of artists and music enthusiasts. As a result, "nightlife is restricted to the upperclass crowd, people with social capital who are usually Cisgender … This is where space becomes a political issue," she continued.
The very act of organising gigs in the South Asian nation was considered incendiary back in the day. "Hosting concerts was a fight in itself, amidst its notion of being perceived as radicalism/extremism," according to Nafis, curator and artist at audiovisual project BLKBX in the capital city of Dhaka. That's changed over the past two decades and live music is now the country's go-to entertainment form. "By organising different events over the years, we now have a platform that we can use for activism and political causes," Nafis described.
It's a similar story in neighboring Pakistan. "Cities like Karachi and Rawalpindi had thriving club culture during the 1970s but for marginalised communities now, the most nightlife they can publicly access is hotel and restaurant lobby music," explained Natasha Noorani, festival director of Lahore Music Meet. To ensure the annual event is open to all, entrance is free and performances start during daytime. This year, "the trans and LGBTQ community created little pockets within the festival, holding jam sessions in one corner and in another corner, there were also nonviolent protests," described Noorani.

Lahore Music Meet 2020 | Image courtesy of Lahore Music Meet
To pull off a show that's truly accessible to all members of society, location is a critical factor. Because traditional nightlife institutions are associated with social hierarchies, many organisers prefer versatile creative spaces instead.
"Because of the alternative locations we choose in a class-stratified city like Dhaka, rich kids who like techno can find our events but so can people who have probably never experienced nightlife before," said মm of Karkhana Collective.
The idea of "partying as a critical praxis" is now being embraced by more art spaces as a way to "engage different crowds and build community," added Vidisha-Fadescha, artist/curator and founder of Dragery, a queer gathering in New Delhi. "People who are genuinely interested in art and music show up whilst nightclubs are for people who can afford it or for bar sales."
Kuala Lumpur's fono is one of these art spaces that facilitates community development. Styled like a cosy living room, fono has hosted a wide range of events that include queer nights, all-female DJ gigs and sharing sessions with migrant workers. "Thankfully, our rent is affordable despite being in the city centre and our landlord is super supportive of the creative scene, so we can afford to be more experimental on programming," explained co-founder Uzair Sawal. "We offer the space for really cheap, sometimes free for people to hold discussions, screenings and workshops."

Kamaal Williams at fono | Image courtesy of Rizki Maulana
That spirit of solidarity goes a long way. Insufficient finances are a perpetual hindrance to any community looking to expand, let alone one trying to support political causes. Whilst many crews in South Asia do want government support on dance music events or live shows, it remains a distant prospect.
"The procedure work entailed with government bodies to execute any event is so lengthy and time consuming that I often question if it's worth the wait," described Aneesha Kotwani, founder of Mumbai-based events brand WAVLNGTH and one of the leading faces behind Shesaid.so India. "Most of the time, the challenge is explaining to the government how nightlife is integral to a city's culture," she noted.
State involvement can be a double-edged sword, however. Whilst official funding could increase a movement's lifespan, it could also prohibit any political messaging, no matter how implicit.
"Working with governments on events can be helpful because it gives the artists a chance to perform in cultural institutions like performing arts centres instead of a club," noted Cherry Chan, co-founder of Singaporean experimental audiovisual squad Syndicate. "But government funding can also be a form of control, they might have their own agenda so it depends if that's an agenda you want to spread."
When organisers do get around state censorship, the results are truly special. Lahore Music Meet, for instance, takes place at a government-owned venue but acts still manage to be disruptive, according to Noorani: "Our headliner this year bordered on what might be considered controversial low-art by some but we managed to get away with it whilst having state officials sitting in the front row."
It takes patience and dedication to organically construct a scene anywhere, but doing so in a city with confining rules requires a passion that refuses to be silenced. Activist raves may be possible in New York and Tokyo but for developing Asia, the steady growth of alternative nightlife that's truly inclusive and diverse is radical enough for now.
For anyone interested in understanding what nightlife activism looks like in other parts of the world, here's some essential reading.
Words: Nyshka Chandran
Image: Performance by Dragery at Magnetic Fields Festival 2019 | Image courtesy of Ron Bezbaruah
Tags
Join Our Mailing List