Spotlight: Manojna Yeluri (Artistik License)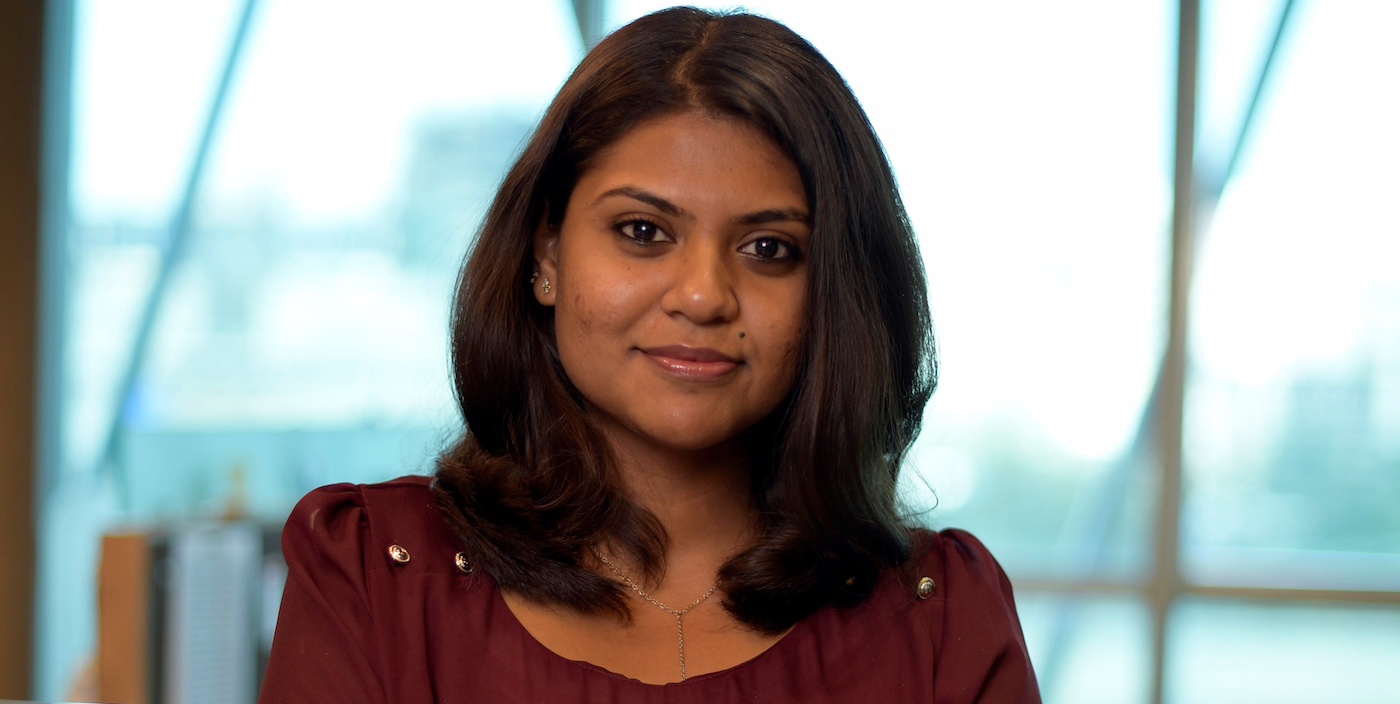 30 March 2020
Celebrating the immensely talented women enriching our music industry throughout the month of March with our specially curated series of mixes and features, we spoke with Manojna Yeluri, a legal professional who has actively bridged the gap between independent artists and entertainment law through her platform Artistik License.
"The whole idea was to create this accessible repository of information. The idea is to always disarm people when it comes to approaching information like this," says Manojna Yeluri over the phone, underpinning the formative values that drove her to start the platform Artistik License, her platform through which she not only provides legal consultations, representation and workshops, but, more notably, hosts a comprehensive blog around the legalities in the world of arts, entertainment and culture.
After being introduced to Artistik License's reservoir of free information by a friend, and marvelling at the simplicity with which onerous subjects like intellectual property rights, contract clauses and collection societies were broken down and related to India's independent music and arts industry, I paid my gratitude with a rant along the lines of: "Why haven't you rinsed these articles? Don't you know usually you pay to breathe the same air as a lawyer? Let alone have access to such information." Relevantly so, that is exactly the perception of lawyers that Manojna intended to smash. "People are very scared to go to law firms because they think that law firms or lawyers can be very expensive. They may not necessarily understand what a musician is upto. I have definitely worked on it. It's very important to me to come off as approachable," she tells me. "The whole vibe around Artistik License is to sort of let people know that you can come to us. You don't have to position it as a client and lawyer conversation – I mean, you have to do it to some extent because there are some privileges attached to that but it's not your traditional thing. It's not something out of 'Suits'." She laughs, "I feel like I have something bad to say about 'Suits' in every conversation that I have."
The distaste toward lawyers appearing "hoity-toity" has remained with Manojna since the very beginning, from the time she stumbled into studying law at Hyderabad's NALSAR University of Law all the way through her brief stint at a corporate law firm. "I was working at a corporate law firm in the merger and acquisitions practice area. I did not last there for very long. I realised pretty quickly that law firm culture wasn't for me... I was very uncomfortable with the fact that so much jargon was used all the time. I just felt that the jargon made things inaccessible and I don't like making information inaccessible."
However, her corporate law firm job had a positive byproduct. It propelled Manojna to move to Bangalore and put her in close proximity to the city's bubbling independent music scene which she found herself naturally drawn toward, owing to her artistic upbringing and long-standing fascination with music. Getting disenchanted by the rigid structures of corporate law, developing interest in entertainment law and then finally finding herself smitten by the DIY forces in action around herself – the dots began to join for Manojna and she found a way to connect her current career and past interests to inform her future directions. "I found myself in a very interesting social circle and I don't think that was accidental. I think I knew that I was always going to get pulled in that direction. That was also the first time I started understanding what freelancing looked like because that's not something you are necessarily taught in university, especially, if it's something like law. Whether it's law school or engineering or medical school, you are sort of told to take a very different, fixed trajectory," she recollects. "Lo and behold! I met all these people and it was so attractive to see how people were literally creating things around them and even creating their own careers."
When the time came to realise her desires to acquire a specialisation, Manojna chose entertainment law and soon found herself studying for a master's degree in the same at the prestigious University of California, Los Angeles (UCLA), re-embarking on her educational journey; this time, with a well-informed knowledge of the industry she wanted to work in. "Before I went to L.A., I was definitely a lot more aware of what was happening. It [the music industry] was very very nascent. I was leaving at a time when a lot of different things were happening, for example, Sulk Station, they were creating a completely different sound. Later on, that sort of set the foundation for Consolidate. There were a lot of different things. The thing that always attracted me to the indie music scene was that I realised very quickly that that was the precipice of where actual content creation was happening. Where original stuff was being written and people were trying to push the boundaries. I knew the issues as well, that there weren't enough conversations happening. It helped me with the context once I went to L.A."
By the time she returned to India after finishing her degree, Manojna was decisive about working in tandem with the freelance ethos of the artists she had admired and addressing the lack of conversation around legalities and the resources at hand within the alternative arts' sphere. "It was very difficult back in 2013 to talk to people. I still remember I would introduce myself as an entertainment lawyer because that's what I was qualified to do and people just wouldn't get it. They would be surprised that there is something that's called entertainment law and that there was a person standing in front of them who was an entertainment lawyer." To allay the situation, Manojna started Artistik License in May 2013 as a blog on WordPress, explaining the basic concepts of copyrights and licensing, to a significantly positive response from selected individuals from the music industry, with IndiEarth Xchange director Sonia Mazumdar and BFlat Bangalore co-founder Arati Rao-Shetty offering notable support in the formative days. Since then, Manojna has found herself invited to various conferences and programmes around the world like WOMEX, IOMMA and UNESCO Capacity Development Programme, alongside lending consultation to the likes of Kokaachi Publication House, musician Tarun Balani, Music Gets Me High founder Ritnika Nayan, while delivering guest lectures for music and cross-cultural courses around the country.
Over the years, the music community has grown generally aware about their intellectual property rights, approaching the associated legalities with diminished apprehension. "I would say that by early 2014, people started having these conversations, talking to me a lot more, and I started meeting a lot more people and representing more people. But I think that things have really changed since 2016 or 2017. I feel like that's when the industry really started changing. The people I was working with, they were interested in signing up with labels. They were interested in putting out music and getting into collaborations and making sure their rights were protected as a part of it. We now have queries from young professionals who are just starting out, literally starting the conversations along the lines of, 'We were in a college band and we decided to do something else with it'. I am always happy to have those initial conversations and see where things go from there."
According to Manojna, the change in general attitude and heightened concern toward legalities in music can be majorly pinned to two things: a surplus of information on the subject by magazines and publications, and holistic music education from institutes led by artists that aren't afraid to share their hard-learned lessons. "I think there's been a mini generation of musicians who have burnt their fingers and have learned it the hard way. I think that a lot of musicians today, or a lot of professionals in the music industry today, are not shy to talk about the things that basically held us back. We are happy to share our experiences."
Meanwhile, some of the stigma toward approaching lawyers still remains. "A young artist from L.A. or a young creator, even a YouTuber, is acutely aware of the fact that they not only need to have a manager or some kind of representation, but also they need to have a lawyer as well. They are very aware of the fact that these two things go hand in hand. That's not the case here. In India, a lot of times your manager is considered to be your catch-all."
Guided by the same intuitiveness that has informed most of her career choices, Manojna tackled the stigma with a unique concept: 'Coffee for Contracts'. "I really wanted to understand why artists and creatives are so hesitant to approach a lawyer. Was it the money? Was it because they didn't think it was necessary? I thought let's try and isolate things. I found the easiest barrier for me to remove at that point was money. I just wanted to connect to a bigger circle or different circle. It was a social experiment of some kind." The idea was simple: for the month of July every year since 2018, Manojna happily offered basic consultation to any creative professional, addressing their queries and concerns, and all she asked for in exchange is a cup of coffee for the next time they end up meeting. "I met a lot of people and it was often their first interaction with a lawyer. It really helps to disarm people. Sometimes they already know the answers, they just want to reconfirm something and that's fine. It's totally fine to have that conversation."
This breaking down of formalities and establishing a casual rapport is specially paying-off in the ongoing situation where all the creatives are shut off in their own homes, sustaining dealings through digital communications. Though being ingrained in the industry enough to share the same anxieties that plague the minds of promoters, artists and the stakeholders across the music scene, Manojna approaches the situation with a natural optimism. "We are at a point where the industry is getting sophisticated. As much as there is a lot of uncertainty, I think there is also a lot of opportunity that we just need to try and figure out. We will have to reimagine how we are working. For instance, digital offers a lot of opportunities – and those are avenues where you need somebody who knows what they are talking about to help maneuver those conversations.That's something that I am also looking forward to."
Naturally aligning herself with the changing pulse of the industry, Manojna has been consciously increasing Artistik License's Instagram activity, regularly putting up Instagram-friendly guides to help artists through these uncertain times and realign their goals and careers to make the most out of the situation. At the same time, she continues to work toward bridging the gap between legal counsel and independent artistic careers for an empowering relation. She supports her vision with a cherished recollection: "It's funny because I actually spoke to somebody the other day and they sort of said, 'It must feel pretty badass to be an indie artist and be able to say like my lawyer is also joining the call'. So like, sure! Why not?"
Words: Amaan Khan
Tags
Join Our Mailing List