Review: '11:11' By Sandunes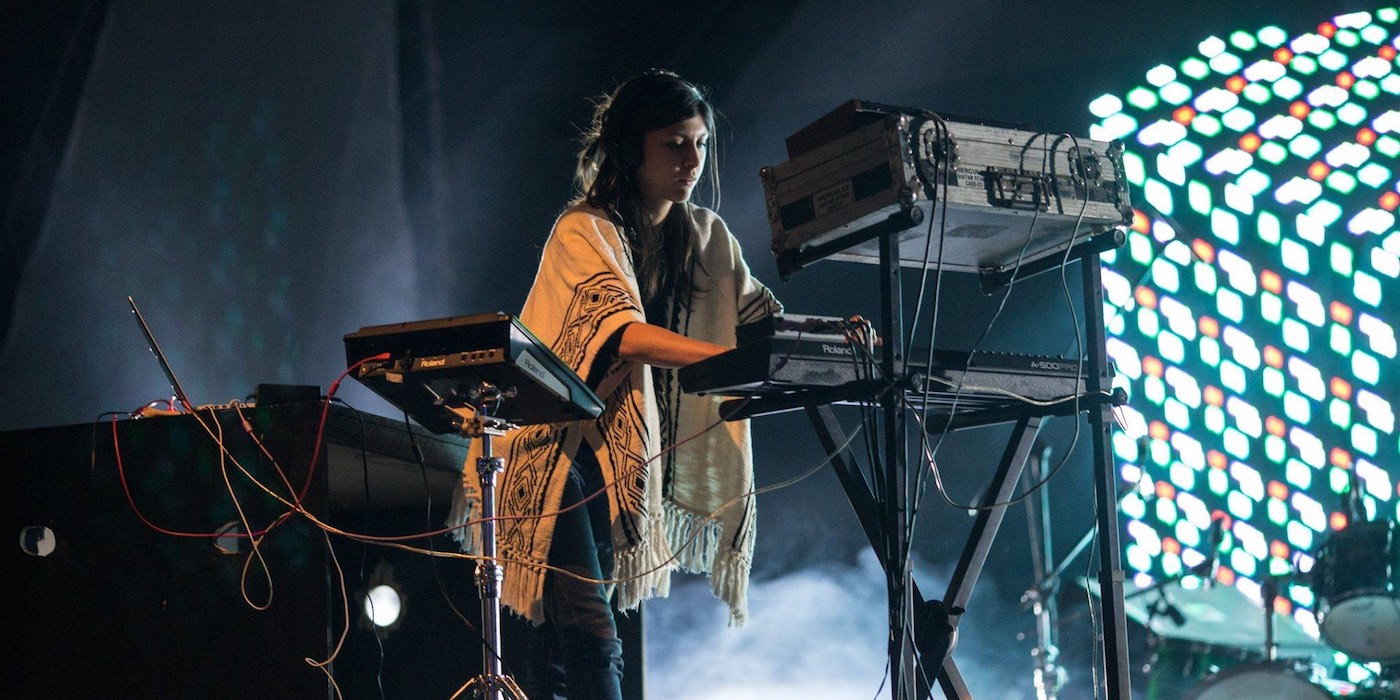 25 September 2019
If I were asked to choose a single artist that is, in this moment, purveying India's underground electronic music on a global scale – an inherently impossible task given the diversity of the scene with its burgeoning hip-hop culture, ever-active techno circuit, reinvigorating ambient acts and the fringes of noise, dub, folktronica and everything else – I'd probably end up picking (to inevitable backlash) Sandunes.
Sanaya Ardeshir's sound sits comfortably at the middle-ground of country's contemporary and experimental, balancing the elements from both worlds – worlds that the Mumbai-based producer has navigated through and through and on her own terms. A truly homegrown act, Ardeshir has cut her teeth on nearly every suitable stage of the country and now spends half her time doing the same on a global stage. While doing so, Ardeshir has, mostly at understated levels, reflected the mesh of styles from the country's electronic scene – presenting off-kilter Dilla beats on 'Slybounce', club-friendly breaks on 'Everbridge', textural electronica on 'Downstream' and even immersive spaciousness on 'NOLA Daydream'.
As she jumps through the genres in her repertoire, there is one thing that has tied it all together: a Sandunes element that's uniquely hers. Whether that is the sample-based syncopated percussive layers, or her ability to sound incredibly meticulous and yet spontaneous, or something else altogether.
Her latest latest EP '11:11' averages out all of the above, consolidating the influences of her older work for a dynamic amalgamation that rests on the refreshing energy of live drums (by The Comet Is Coming's Beta Max) and is unabashedly Sandunes.
The first and most obvious sign that warrants relating the 5-track release to Ardeshir's earlier works comes with the lead single and opening track 'Eleven Eleven'. Not only does the title track harken back to the contemporary drum breaks of her 2014 EP 'Slybounce', it even sees Ardeshir re-employ local singer-songwriter Sohrab Nicholson (who now works under the moniker Landslands) on vocal duties. The big development, however, is the level of sophistication in the production – a feature that Ardeshir has grown from release to release with remarkable starkness.
Meanwhile, 'Glock' follows in the footsteps of her previous long-form release 'NOLA Daydream', dropping in some ambient notes before joining the textural nature of her album 'Downstream'. There must be significant growth in her palette as a listener or, perhaps, in her ability to translate her musical intake into her own music, for Ardeshir pulls together a plethora of influences in a short amount of time with the EP. In 'Glock', she employs multitudes of glockenspiel parts intertwining into a wall of sound, like the phased layers of contemporary classical visionary Steve Reich (whose work served as the primary source of inspiration for 'Different Trains 1947', a commissioned work Sandunes was a part of), atop of which Ardeshir decorates a vibrant interplay of synthesised timbres.
However, don't for a second let my juxtaposition of '11:11' and Ardeshir's previous output allow you to make the mistake of considering the EP a rehash of her past musical maneuvers. The release presents a relentless pace that's entirely new to her music. Though you might have read about Ardeshir's upbringing as a piano player, never was her expertise as an instrumentalist more apparent than on '11:11'. Featuring a jazz-akin intensity, things are a lot more busy. Even in its most ambient parts, the EP is devoid of spaciousness, surrounding the senses on all sides.
The only exception to that rule are the few introductory seconds of pads and chirping birds in 'Ever Bridge' – and a duping exception at that, for the track is the EP's most fervourous offering. As an extravagant showcase of one of the release's most notable features i.e. the live drums, 'Ever Bridge' is a fiery dance, or even a battle, between its rhythms and Ardeshir's prowess on the timbres she can conjure.
During all of this stylistic traversion and even all through the rest of her repertoire, Ardeshir radiates a serendipitous positivity – one which can be related to the album's title. For the unaware, there is a globally widespread phenomenon of regularly noticing "11:11" (or similar repetitions of 1s) on the clock and elsewhere. While the sceptics attribute it to mass-spread common bias, the believers consider it a sign of our spirit guide's attempt to contact us and subsequently, see the occurrence as an opportunity to make a wish. In numerology, the number 11 is described as the "master number" which signifies intuition, insight and enlightenment and reminder to stay grounded in the moment. Sandunes' namesake album is all of that: the most intuitive work by one of the country's most insightful producers who seems to put one step forward at a time and gets it right each time.
Listen to the EP below and head to Sandunes' artist profile for further information.
Words: Amaan Khan
Tags
Join Our Mailing List