Review: 'Poetry Ceylon' By Ditty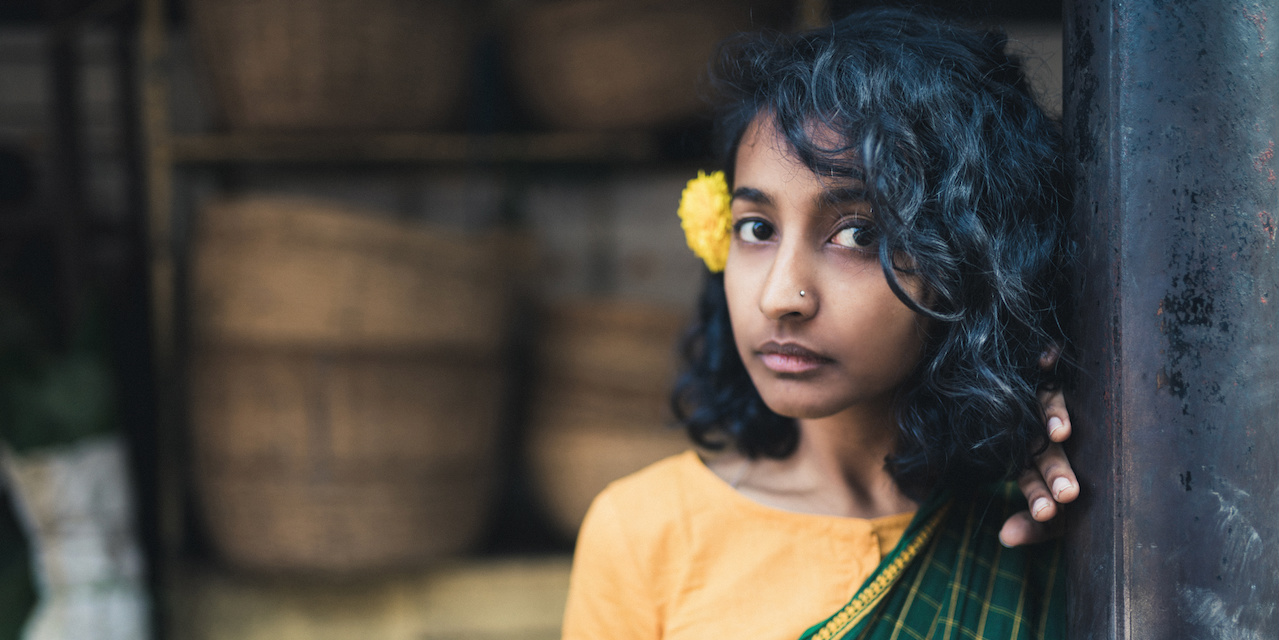 7 June 2019
Using spoken word poetry in music can be a slippery slope. Ditty, however, employs the form with effortless grace and ease on her debut album 'Poetry Ceylon', released earlier this week with New Delhi-based label Pagal Haina.
As an urban ecologist, making an album heavily inspired by the natural world is second nature to Aditi Veena aka Ditty, and she embraces the earthiness to offer listeners "an invitation to feel all that is beautiful and heart wrenching about being human".
There's a natural fluency and confidence with which Ditty delivers the lyrics, on tracks like 'Food City' and 'History of Us', where she gracefully oscillates between spoken word and singing, comfortable in her own skin and free of any pretence that may otherwise pollute the organic nature of her poetry. The spoken word form only serves to highlight the harmonies in her voice and the maturity of her effort, as can be observed on 'Sadness', a self-fulfilling prophecy on which she poignantly sings, "Sadness persists because your liberation comes at a cost... Sadness persists because help is not something you can be made to realise... Help is what you accept consciously by accepting the ghost of your past."
Her verse is at its most admirable on 'Food City', the opening track of the album, which I can't help but relate to Patti Smith's rhythmic Beat poetry-infused verses on 'Piss Factory', minus the punk-fuelled angst and ferocity. The lulling sounds of the ocean, paired with the pulsating fingerpicking of the guitar and the soft, folksy percussion, carry her voice like a wave gradually gaining momentum, until it comes softly crashing on the beach and fades into the sunset, giving way to 'On an Island', the most heart-wrenchingly beautiful moment on the album.
If the title didn't already make it obvious, the time that Ditty spent working as a conservation architect in Sri Lanka (previously known as "Ceylon") had a significant influence on her art. Subsequently, she dedicated this record to the island and its people, telling Rolling Stone in an interview, "I was extremely inspired by the island, and it's eclectic people. The album is an account of my time there that I spilled out of myself as I played my guitar every night in my bedroom."
On 'On an Island', Ditty indulges in a moment of gutting realisation and self-awareness, with blissful melancholia soaring from her melodic vocals (at their finest). It's easy here, to picture Ditty pouring her soul out into this sonic journal, trembling with the knowledge of the earth, of cities, of her own self, of the devastation of nature, while softly plucking a guitar. It's easy, to picture her penning down a 'Eulogy for a Sparrow', moved to pain by the knowledge of sparrows' classification as an endangered species; revelling in a uniquely private, whimsical moment on 'Deathcab', an introspective confession inspired by her and her partner's fondness for 'Transatlanticism' by Death Cab For Cutie; and abandoning herself to the sunny ambience of 'History of Us' (featuring Inverse K).
Minimally produced and in tune with nature, 'Garden' may be the most organic and raw offering on the album, and its most down to earth, second only to the closing track 'Under the Sun', which, replete with the sounds of birds and insects, fazes out the album with a lush, vibrant slice of nature.
It's Ditty's enchanting voice and her captivating fingerpicking that render such an irresistible charm to 'Poetry Ceylon', but part of the credit also belongs to Dhruv Bhola (aka Bowls), who arranged the album, and Shantanu Pandit, who recorded it.
In this synthetic world of fake plastic trees, superficial longings and stifling pollution, Ditty's 'Poetry Ceylon' is just the breath of fresh air we need.
Words: Satvika Kundu
Image: Ronit Sarkar
Tags
Join Our Mailing List