'Hail the record. Join the revolution': A Glimpse Into India's Vinyl Revival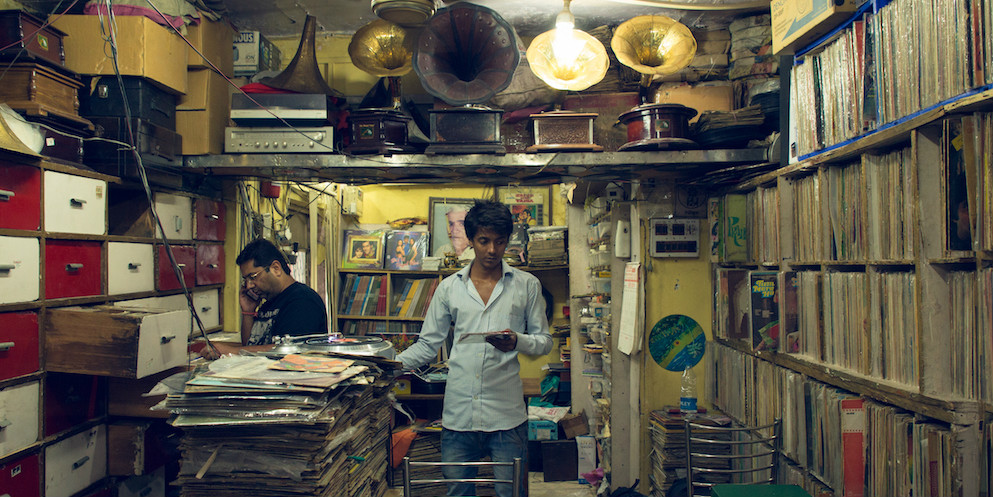 12 April 2019
Streaming services appear hell-bent on world domination, and they may have succeeded had there not been a particularly resilient format of music that has evaded their efforts – vinyl. There appears to be no amount of slashed prices, discographies, artificial intelligence, prediction software, curated mixes, or technological advances that seem to beat that stubborn, persistent medium that continues to survive, year after year, despite economic crashes, global warming, faltering attention spans, and even the mighty, foreboding internet culture. How, then, has the seemingly elitist (by modern stereotypical perception only, of course), expensive and indubitably inconvenient culture survived, and even more remarkably, grown?
"Vinyl culture never disappeared, really," claims Joginder Luca Singh, the owner of Pagal Records, a niche store in New Delhi's Hauz Khas Village. He offers no explanation or rhetoric for his blanket statement, but perhaps the brimming success of his business and the strengthening community building around it are self-explanatory. His store, which opened only recently, is one of the few dedicated record shops in Delhi - one of the most famous of which being the legendary New Gramophone House located in the kaleidoscopic, overbearing lanes of Chandni Chowk, which is a regular haunt for crate diggers and artists, including the likes of Four Tet, Lefto, Hunee, and Antal. (In fact, there was even a special edition of Boiler Room filmed within the store's dishevelled, yet remarkably well-stocked shelves.)
The brief decline of vinyl production and sales in the 1990s and early 2000s was attributed majorly to the emergence of compact discs (CDs) (though this theory, and even the decline of vinyl is oft disputed). The description on The Revolver Club's website, a primarily online store hoping to contribute to the "vinyl revolution" in India, succinctly notes, "CDs were smaller, convenient and apparently indestructible... There was talking about the Digital not sounding 'authentic'. But convenience trumped authenticity for a while, and sadly the Record was reduced to a historical artefact... Music, an integral part of human existence, had been reduced to a carry on convenience."
Undeniably, this is the truth. Digital formats like CDs, mp3, and now streaming services, bank on the convenience factor. There's no easier way to listen to music than to carry it in your pocket, and switch tracks, albums and artists at the click of a finger for a measly monthly cost; while services like YouTube and Spotify are most often credited for introducing listeners to new music that they may have otherwise not discovered. But this has also developed a culture of instant gratification, turning music into more of a bankable commodity than an art form. Some crate diggers, however, believe this is the very hamartia that may have led to the resurgence of the vinyl.
"You could attribute the 'resurgence' of vinyl down to the explosion of digital mediums and the instant gratification associated with it in this internet age," says The Revolver Club's Jude D'Souza. He stresses that the "stillness" of the analog medium, and its physical, tactile presence are primary factors contributing to the revival of vinyl culture. Qilla Records' Madhav Shorey (aka Kohra) and Sahil Bhatt share a similar perspective: "Music is one of the only art forms that does not have any physical shape or form and vinyl is one of the only few physical mediums left to experience it. We feel that especially in a time where everything is so reliant on technology and our phones, the importance of the tactile nature has almost become a necessity in the ever so increasing digital music market world."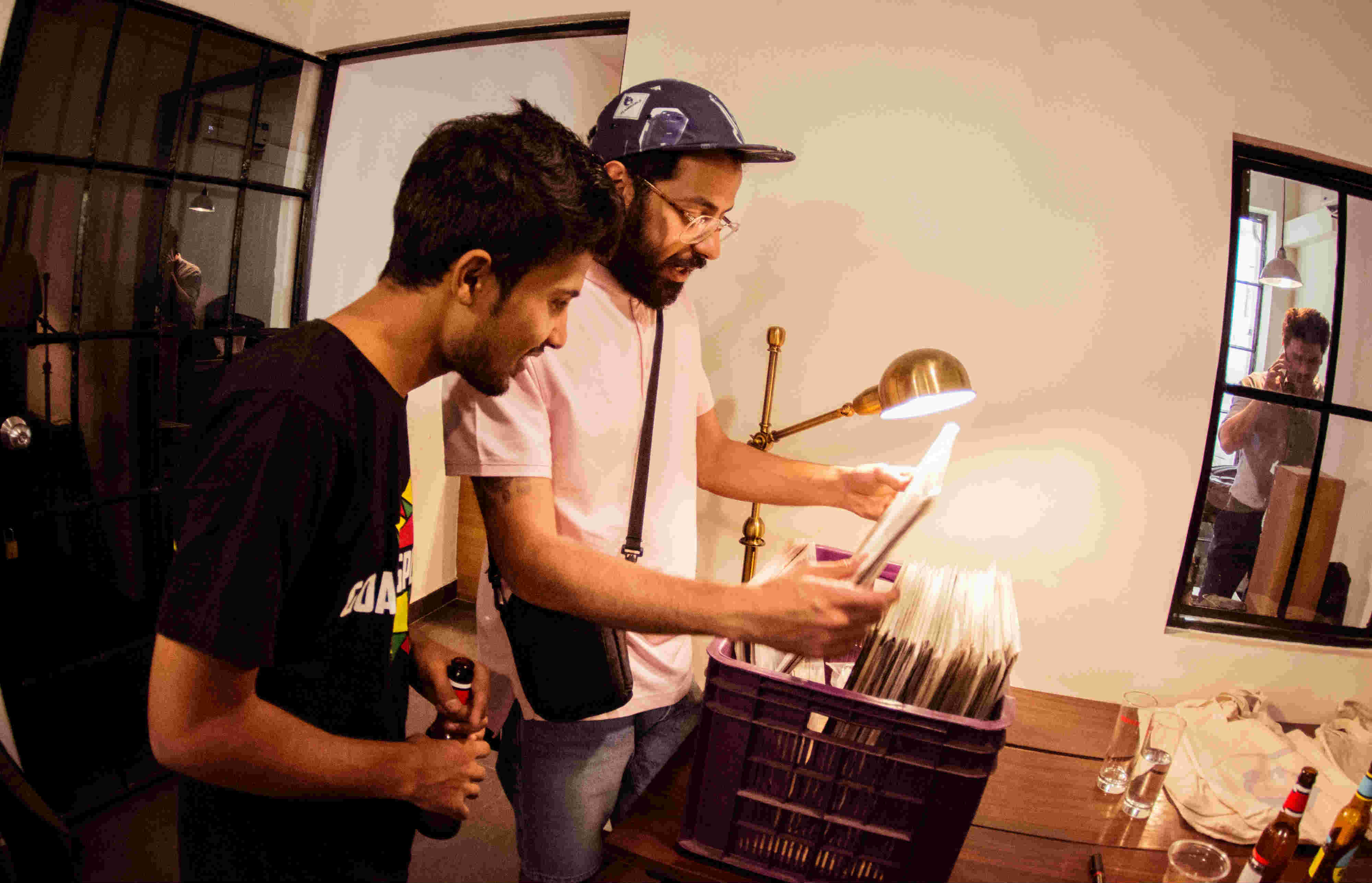 Boxout.fm, an online community radio based in New Delhi that also runs a label and frequently hosts pop-up record stores, echoes the idea, claiming, "Streaming dominates the world, but people will always see the value in something tangible like a physical vinyl record."
In a way, then, (and this is pure conjecture) it appears almost as if the vinyl revival is simply a manifestation of our humanity. It's what we perceive through our senses, and the connections our mind makes that drive us to attach value to objects, to situations, memories, places, people. By employing senses beyond the one – listening – and turning music into a tangible, physical object that can be seen, touched, smelled, explored, the record then cements its place in our lives and becomes something to be valued and cherished. And in an age when humanity itself is at question, it only makes sense that one would find solace in making such connections and placing value in art (in this case, records).
This directly translates to celebrations of such cultures like Record Store Day. Initiated in 2007, the same year that the world saw a resurgence in vinyl sales, Record Store Day aims to "celebrate the culture of the independently owned record store". Wild City is commemorating this on April 13, with the third edition of a record day fair (titled 'Selectors') where record stores and crate diggers from Delhi will come together in celebration. In anticipation of the event, we asked some of the record stores who will be present to enlighten us about trends in recent years, their favourite records, rare and expensive records in their stock, and more.
"There's not really trends for my way," claims Joginder, "I sell all kinds of music, from techno to Punjabi. People buy everything – taste for records is like ice-cream, there's so many different flavours." The Revolver Club, however, has noticed a predilection for classic rock and jazz in their older customers, and for "modern" genres like hip-hop and rock (Radiohead, for example) in younger patrons. They also recently collaborated with Qilla Records to help increase and expand their catalogue in the electronic music section, whose fan-base has rapidly grown in recent times. "So far, we've seen some great interest and curiosity amongst all its sub-genres. People seem to be open to the idea of listening to music across the board. True listeners are hungry for good quality music, especially if they can get it on vinyl," say Madhav and Sahil.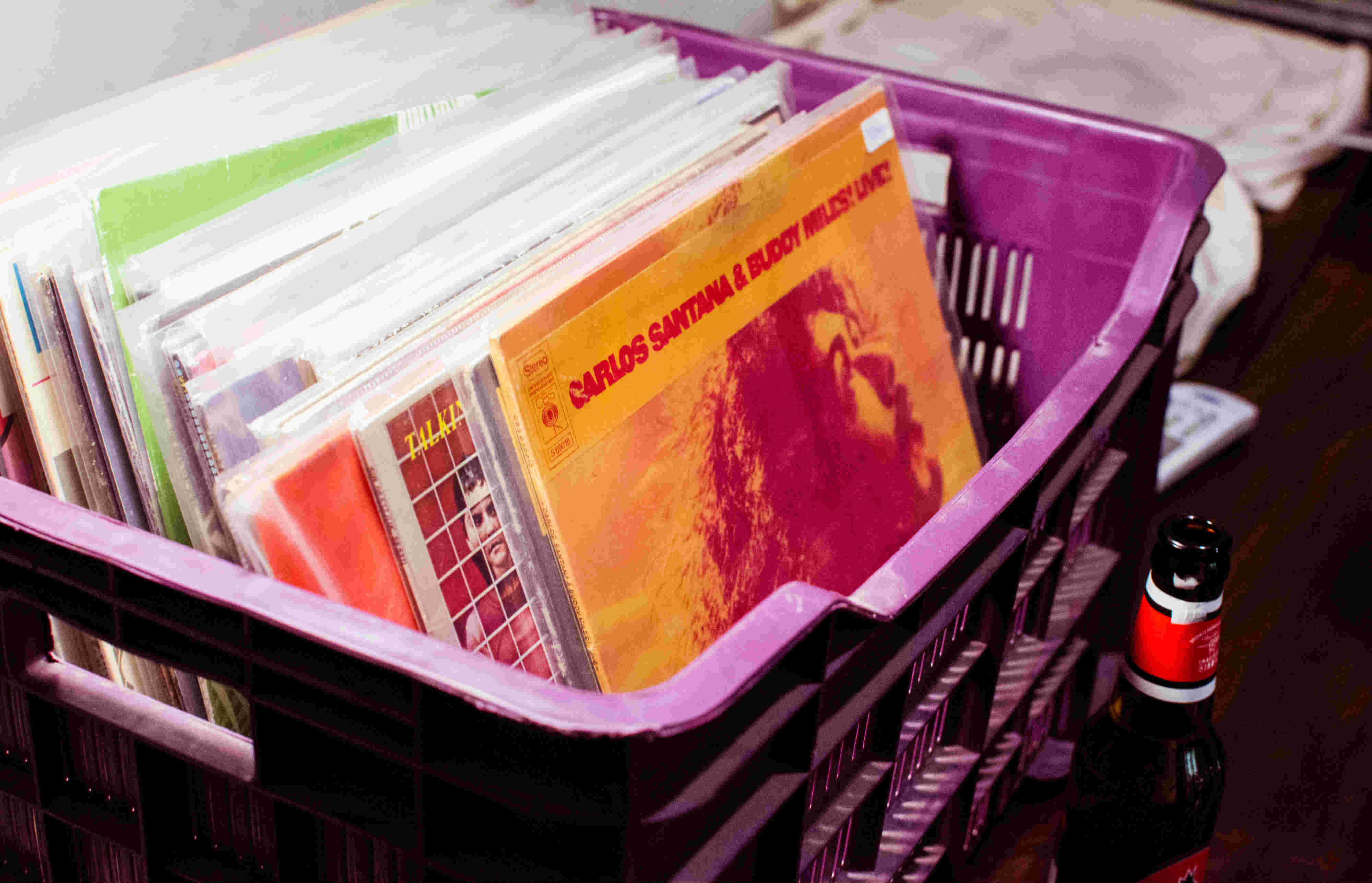 The best-selling records in India tell a similar story. Older records from artists like Bappi Lahiri, RD Burman, Led Zeppelin, Pink Floyd and The Beatles seem to be at the top of most lists, though Qilla Records – who stock more contemporary music – see most sales for records from labels like Ninja Tune, Erased Tapes, Delsin, Omnidisc, Hypnus, and Tuba. Jude himself boasts of a fairly large collection of Led Zeppelin albums "from basically every country they were ever pressed in"; Joginder harbours a personal liking for artists like Ixindamix, Kernel Panik, JJ Cale and Fugazi; while the Qilla team's ever-evolving list of favourites at the moment includes Vril's 'Anima Mundi', 'Savannah' by Birds of Paradise, 'Uchüsen' by Janeret, and Architechtural's 'Metropolitan Opera'.
There are, of course, customers who aren't interested in the most popular records. The Revolver Club retells a story of a female customer who was hell-bent on buying specific Frank Ocean LPs that were only reissued once. "[The LPs] are currently priced at an arm and a leg. Despite her not having the funds, she kept requesting for them even after we mentioned that we would only get her the record if she put a deposit down!" quips Jude.
But when it comes to vinyl, such situations aren't anomalies. There are rare records like Simla Beat 71 that are priced upwards of Rs 20,000 – not necessarily because of the quality of the music but because original copies are hard to come across. (Interesting side note: Pagal Records stocks some priceless records like signed copies of Ananda Shankar and Sai Baba). Some crate diggers may spend years, decades, even lifetimes looking for specific records.
This isn't limited to records, but may even apply to entire genres, it turns out. Madhav tells us about his crate digging experience in Romania: "Some of the most incredible underground music to come out of the region, often referred to as 'Romanian techno/Micro-house', isn't easily traceable. It is because most of the most credible DJs, producers and labels prefer running in anonymity." What he didn't have trouble acquiring, however, was a record which had just "silence" recorded on both sides. "That was pretty damn odd, haha," he laughs.
It's ultimately the dedication of such record stores, the people that run them, and of unique initiatives like Amarrass Records – whose founders Ankur Malhotra and Ashutosh Sharma hand-press vinyls in their Gurgaon-based studio – that has contributed to a budding vinyl culture in India, which grows and flourishes steadily by the year. What we can do on our part, as The Revolver Club put it, is "Hail the record. Join the revolution."
Wild City's 3rd edition of 'Selectors' takes place at Auro Kitchen & Bar, New Delhi, on April 13 (Saturday). Find further information here.
Words: Satvika Kundu
Banner + Thumb Image: Tom D Morgan, via The Vinyl Factory; Inline Images: Aman Sridhar
Tags
Join Our Mailing List