Palash Kothari's Sonic Sensibilities Shine On Hedrun's Enthralling Debut EP 'Drift'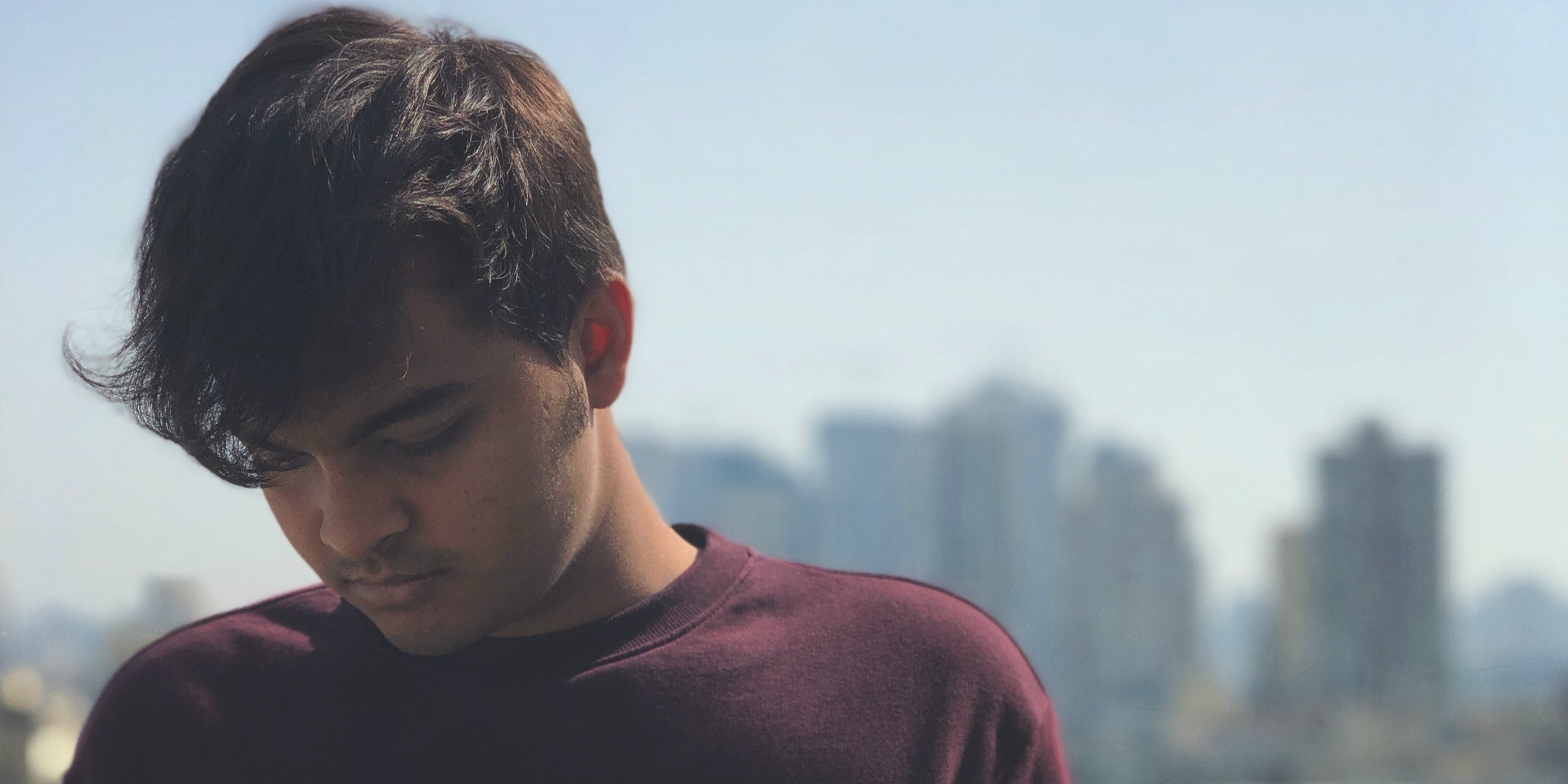 20 March 2019
Running through Mumbai like a labyrinthine network of nerves, the Mumbai local, with it's cramped compartments and the crowded, crawling stations, has been the breeding ground of several dreams and ideas. With Mumbai's biggest cliché at play, Palash Kothari was waiting for a train at Bandra station when he casually mentioned his fascination with the Barmer Boys to a friend.
The friend, who also happens to be a fairly known producer in the underground electronic scene, promptly suggested that he work with them, but Kothari dismissed the idea – "They're too big for me, man". However, subtle inebriation led to a series of messages, and a short while later Kothari was in touch with Amarrass Records, the label that manages Barmer Boys. "I told them that, hey, I have this wild idea for which I'd love to work with the Barmer Boys, and they were like okay, they'll be in Delhi the next day, come," Kothari enthusiastically tells me over texts. "So I hopped on a flight the next day and went and recorded with them in their room over chai."
Spontaneous as this story – which ultimately resulted in Kothari's latest EP 'Drift' under his new moniker Hedrun – sounds, it has been several years in the making. Though Kothari resides in Mumbai, his family belongs to the village Badgaon near Sheoganj in Rajasthan's Pali District. So as a child, Kothari consistently engaged with traditional Rajasthani folk music, which was a regular affair at family gatherings in his ancestral village. "I've grown up on Rajasthani folk, and it always fascinated me how they were able to pull off something without any sort of production or anything," he says. "And 'Drift' is me sort of reliving those childhood memories and reimagining them in context of what I do now, and the music I make."
The 22 year old's music catalog found its start, ironically, in the EDM scene. He started off as a teenager churning out club bangers – one of his productions apparently even made its way to Tomorrowland – before moving on to making ambient soundscapes as particlestorm, and later to the bright, atmospheric electronica of sparkle & fade. Along the way he also co-founded Jwala, a collective of Indian electronic (bedroom) producers who lean towards more obscure, underground sounds and regularly push out music from largely unheard of talent. All of this now boils down to Kothari's latest solo act Hedrun, under which he serves his brand of abstract, tonally rich electronica, spiced with vernacular musical motifs and lush, introspective ambiences as heard on 'Drift', Hedrun's debut EP.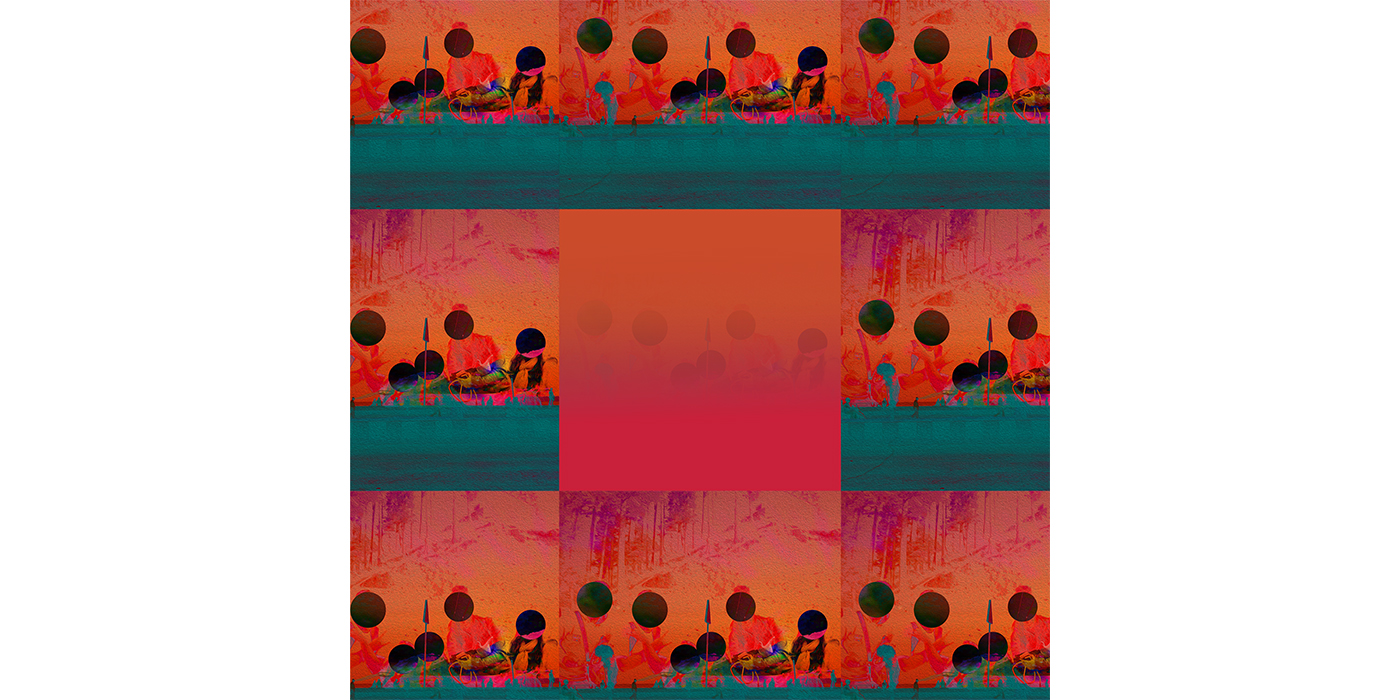 Perhaps it's a tad early in the year to make such a claim, but 'Drift' is already starting to feel like one of 2019's finest releases. It's almost as if Kothari's entire music career (thus far, of course) was ultimately leading up to this one EP, on which he unfalteringly showcases his burgeoning maturity and dexterity. And it's not because it features Barmer Boys or Dr Laxmikant 'Ba' Sahakari, or because it's the first record of its kind to blend electronica with Hindustani classical and traditional folk, or even Rajasthani folk – it's certainly not. It's the delicate textures of the drums, the lush ambiences, the intricate layers of folk instruments, the immersive sampling, and Hedrun's overall finesse that make this such an incredible release. It feels natural to lose yourself to the EP's inherently meditative atmosphere and the enchanting aura it weaves around you.
The opening track 'Habitat' is particularly enamouring. It plays almost like a bubbling river, or a simmering pot of tea, keeping you tightly engaged with a hypnotic soundscape whose surreal zen-like quality was crafted meticulously by layering sounds of a lyre, which Kothari both sampled and played himself, and Dr Laxmikant Sahakari's emotive warbling. The EP maintains its tranquility with the atmospheric synth that forms the backbone of 'Spring', offering plenty of spaces for reflection and profound contemplation between its light percussion and its reverberating melange of instruments. 'Saraya', which juxtaposes Sahakari's expressive vocals and the melancholic strains of a sarangi and flute with fast-paced, uplifting percussion, morphs into a climactic segue for 'Pankhi', where we finally experience the fruit of the Barmer Boys collaboration.
Kothari was determined not to exoticize the folk and Hindustani classical music or give it a treatment similar to what other popular music series have done. "The village the Barmer Boys are from is just a few hours away from mine. So I know what they sing about and where they come from, and all I knew was that I didn't want to exoticize them and their music," says Kothari. "I'm not advocating purist culture, but I just feel like if you gotta work with music with a lot of history behind it, you need to do research, dive into the history and speak to people before jumping in with a drum machine. It pisses me off when people attempt this without context or nuance."
Nobody could blame Kothari, however, of committing the same mistakes as several of his peers and beyond, and it's most evident on 'Pankhi'. Kothari doesn't resort to simply adding percussion or electronic elements to the Barmer Boys' music, nor does he reduce their recordings to mere samples or hooks as many are wont to do. Instead, he constructs a textured, elaborate soundscape around their recording with nuanced drums and synths, which functions like a sonic chariot whose only purpose is to embellish and carry the weight of Barmer Boys' stunning offering.
Though he spent months, almost a year, working on the EP, Kothari was sensitive about the cultural history and context of the folk music to an extent where he became unsure of his music. Dubbing it "too much like a genre soup", he even shelved 'Drift' for a while, but (fortunately) changed his mind when he returned from attending Magnetic Fields in December. Upon returning, he signed with management and label TAABIIR and released the first single from the record 'Spring' in February.
"Working on 'Drift' was a way to reflect upon very profound moments I've had as a child," says Kothari on his press release, "like the first time I heard a folk act perform all night without any microphones or production at a family gathering in my ancestral home in Rajasthan, or me playing a character in a mythological musical on a radio show. It's these seemingly insignificant memories that I cherish the most and it's what I wanted my first EP as Hedrun to stand for."
I'd say Kothari has succeeded. 'Drift' seamlessly merges the cultural and sonic identities of Hindustani classical, Rajasthani folk, and electronica, and it manages to do so without appropriating or compromising any of their histories or what they stand for. It's a surreal journey into Hedrun's introspective mind, and one that demands respect and appreciation.
Words: Satvika Kundu
Artwork: Rohan Sinha aka Dolorblind
Tags
Join Our Mailing List