Nina Las Vegas, Zokhuma, EZ Riser & Dreamstates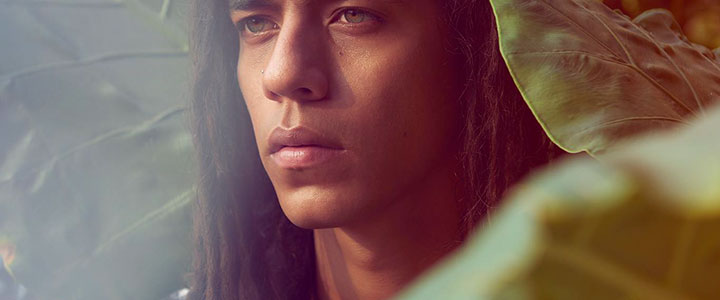 Nina Las Vegas
Radio show host, DJ, producer and label boss of NLV Records Nina Las Vegas aka Nina Agzarian, one of the leading taste-makers of Australia's underground music scene.
Artists
Launched in Oct 2012, EZ Riser is the solo project of Sohail Arora pushing cutting edge electronica, glitch-hop, electro, hip-hop, breaks, bass, house and IDM. As one half of Bay Beat Collective (BBC), Sohail Arora has been pushing bass music for over 4 years now. His solo project EZ Riser aims to showcase newer forms of exactly that, yet with particular focus on glitch-hop and electronica (with a touch of hip-hop). A self confessed music geek and influenced by artists such as J Dilla, Pretty Lights, Michal Menert, Mr. Bill, Freddy Todd, Koan Sound, Opiuo, Spoonbill, Heyoka, Griz and many more. Ultimately, it's EZ Riser's fidelity to the low end that ties his sound (and most probably life) together.
The 24-year-old maverick Arman Menzies has a mask for every occasion. His infectious energy and familiar music sensibilities has a way of putting any audience at ease. Well known in cult progressive metal circles in India for his earlier work songwriting and playing guitar for Goddess Gagged before moving on to study music production in the UK, he's already performed in places like Croatia, Netherlands and Sri Lanka under his new electronic moniker 'Zokhuma' while cherry-picking his way through local gigs as well. As he gears up to launch his first EP and live tour in early 2017, connecting the dots seems impossible when everything is happening at once, but it doesn't make it any less fun to try.
Bombay-based Dreamstates has a hazy approach to house and techno. Driven by 4x4 patterns, spanning breakbeat, acid, afro, disco and outsider house, but not afraid to stray into a deeper, more unnerving sound - with an eye on what the moment calls for. A Dreamstates night is usually a colourful and varied journey. A resident DJ on Boxout.fm, he also runs a monthly podcast series, aptly titled 'Cosmic Claps', created keeping in mind those introspective moments when you need an undulating beat to keep you going. This is music that seeps into your subconscious. Think shades of house, hints of techno and a touch of the eclectic – always arriving while constantly in an urgent state of departure.
Tags
Join Our Mailing List