Social Music App Launched For Fans Of South Asian Music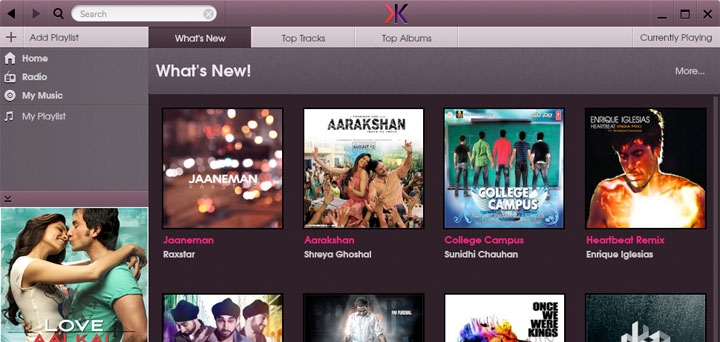 KIXAR is a new social music app giving fans of South Asian music instant, unlimited access to high quality streams of their favorite Bollywood, Bhangra and Desi tracks. The service helps users to discover and share their playlists and tracks on Facebook or Twitter with one-touch, enhancing the social experience of music and the licensed service also merges your current iTunes library into one collection.
Users can hit a like button within the app while listening to a song, which automatically shares it on their Facebook profile or tweets it. This brings together the discovery and sharing of new music into a single effortless action.
Combining the social discovery experience of music with unlimited, on-demand high quality streaming, KIXAR allows fans to listen to their personalized playlists on their computer and move to their smartphone seamlessly. KIXAR debuts this week and is currently a free service available by invitation only.
For more information vist kixar.com
Tags
Join Our Mailing List