Empowering Resistance: Fearless Collective Public Art Residency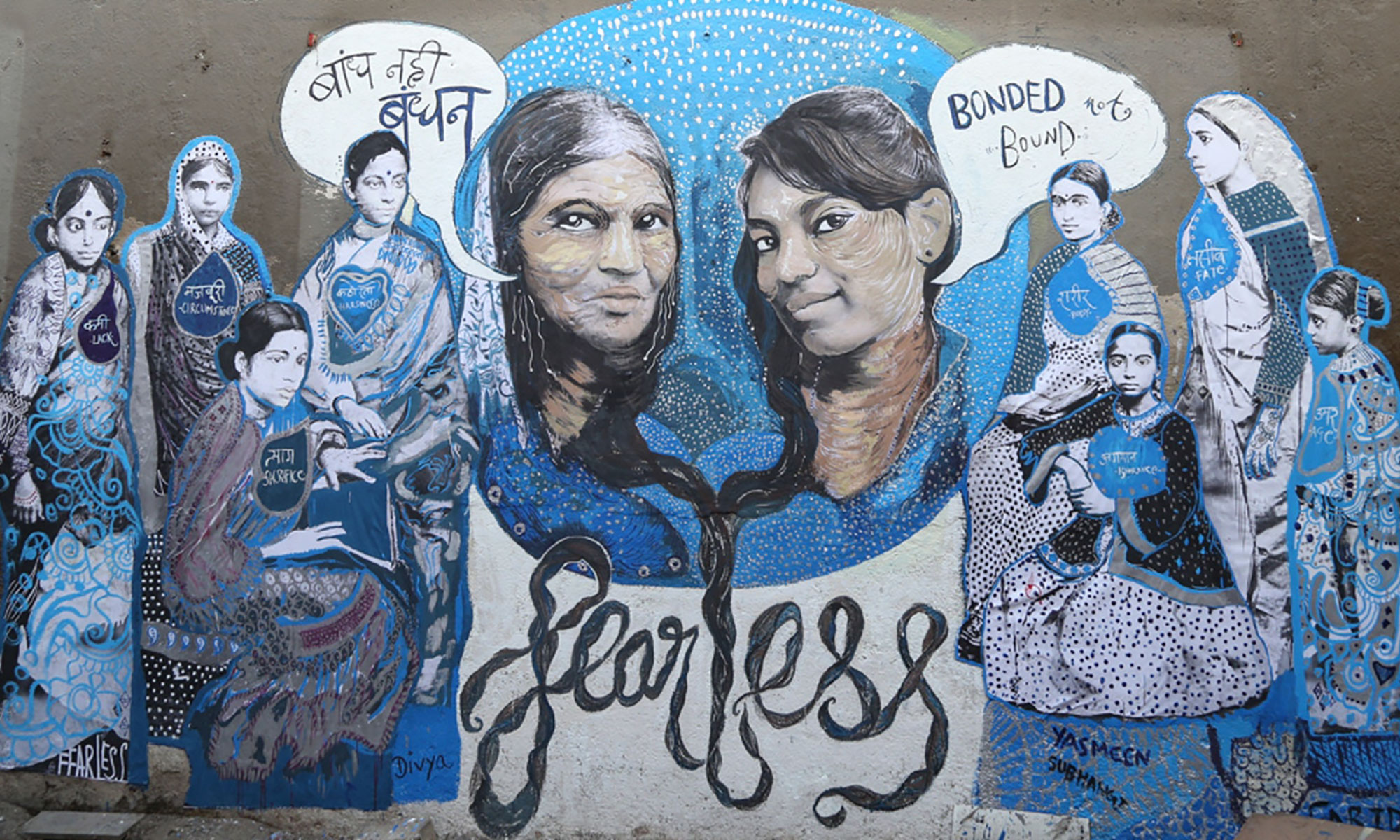 20 February 2018
Fearless collective are looking to arm women with paint brushes and self expression tools, to reclaim public spaces and affirm expression via beauty; 'fearlessly'.
As an initial step to seeing its vision materialise, the collective is motivated to start its first Fearless Collective Public Art Residency in South Asia for which they seek your help. A kickstarter campaign has been initiated to resource the collective's South Asian residency.
Using beauty as a means of resistance, the collective aims to execute its three step public art methodology by building a free resource toolkit, hosting a residency and engaging via movement.
The Fearless Collective seed was planted in 2012 when artist Shilo Shiv Suleman took to the streets to reclaim public space via art. The collective uses participative storytelling tools, ritual, and a philosophy of affirmation to create community art which seeks to empower women, globally.
Head here to read more about the collective and its vision and here for their kickstarter campaign.
Tags
Join Our Mailing List