Raasta's Raga Dub Is Back For Its 5th Edition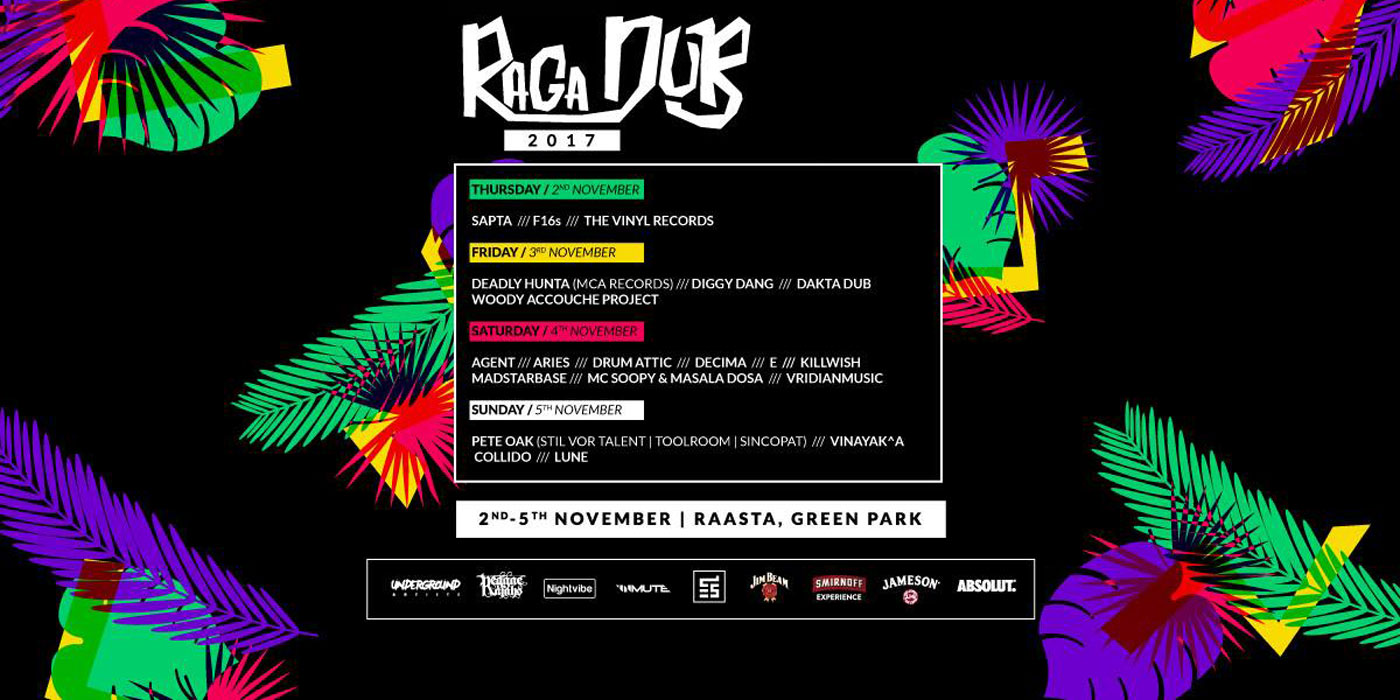 17 October 2017
Delhi based venue Raasta is hosting their annual Raga Dub mini-festival over 4 days between 2-5 November. Featuring music from a variety of acts musicians, the newly-opened branch in Green Park will play host to the event.
This year, Raasta is aiming to take things up a notch by including more international artists. The mini-festivals diverse range of genres from techno, reggae, dancehall to bass-heavy D'n'B and hip-hop.
Raasta will also dedicate the 3rd day of the festival solely to local and national acts in an effort to promote more Indian music at festivals. They also want to ensure that the roots of the festival, India's homegrown talent, isn't ignored.
In previous years, RagaDub played host to names like GRAIN, Moniker, Alter State, Dualist Inquiry, BLOT!, Monica Dogra, Sidd Coutto and many others. Raasta will announce their full line-up for RagaDub on Friday 20 October.
Follow the festival on Facebook here to stay up-to-date with announcements.
Tags
Join Our Mailing List