Emergency Kiss Present Themselves As Early Proponents Of Hindi Synth-Punk With 'Juice'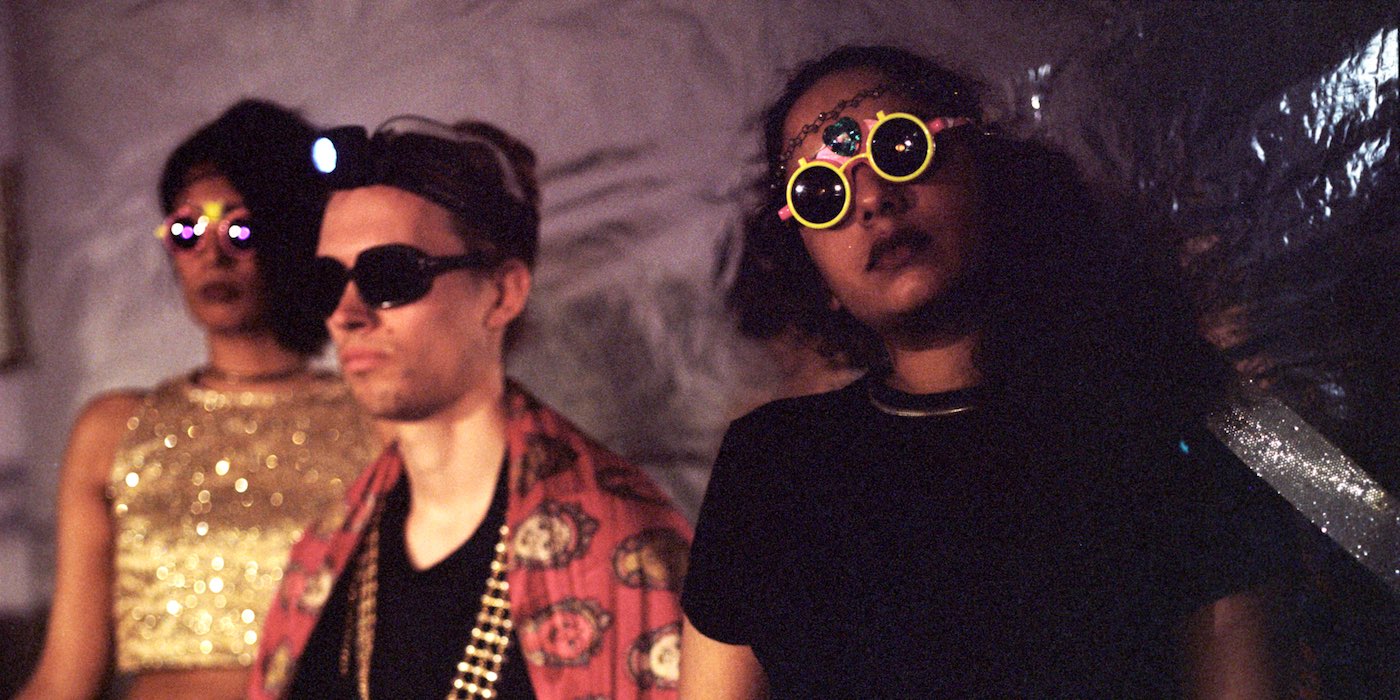 18 November 2021
Few things are more quintessentially punk than a group of teens led by non-musicians starting a band. New Bangalore-based label ISSAI is filling that space with Hindi synth-punk band Emergency Kiss.
According to the label, the three-piece outfit was active in the late 90s, using their limited knowledge of their instruments to make attitude-driven quirky punk songs in Hindi, a language they could hardly speak and mostly learned through TV and Bollywood. The outfit's history reads like the stuff of rock myths and includes losing their synthesizers in a fire, recording their only released album 'Love Is Slow Poison' in a friend's garage, and attaining "minor cult celebrity status" locally as their CDs continued to circulate into the noughties even after the group disbanded.
While the limited documentation of the group (and, at large, of India's underground scene from that era) makes it hard to validate the group's backstory, it isn't hard to be fascinated by the simple yet unique sound that ISSAI shares as it appears to open up the band's catalogue with a remastered re-release, starting with the track 'Juice' from 'Love Is Slow Poison'.
Over a bubbling, woozy synth line, the singers take stock of a relationship that's crashing and burning: "Tum geeley they, ab sookh rahe ho". The lyrics swerve between post-modern and camp–prime Instagram caption fodder. The surreal yet striking video fully leans into the band's DIY ethos and left-field traits – complete with peak Y2K touches like a tinfoil backdrop, 90s choker necklaces, and those shiny lens flare effects you'd find on your parents' wedding DVD.
Check it out below and head to ISSAI's Instagram to stay updated.
Image by A. Daruwalla
Tags
Join Our Mailing List