Kaam Bhaari, SlowCheeta & Devil The Rhymer Join Spitfire In IncInk's Efforts To Make Music Accessible To Deaf Communities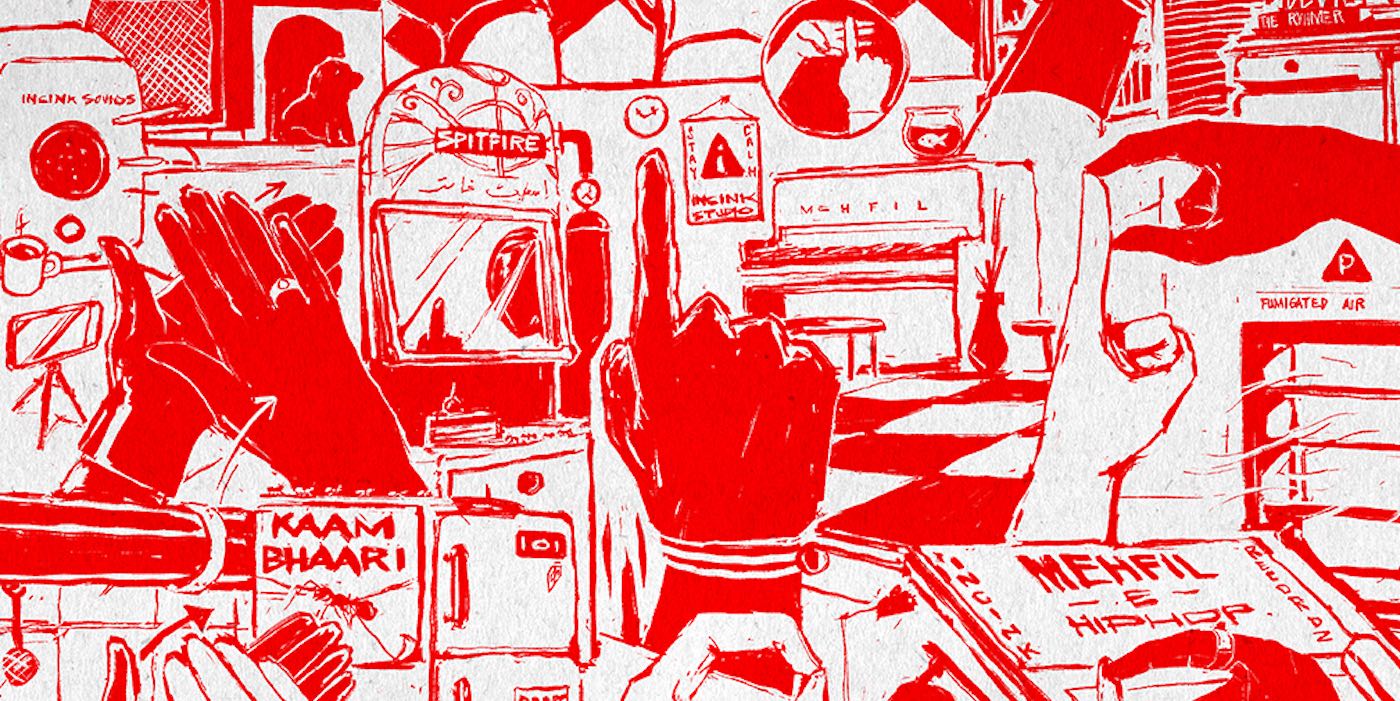 25 September 2020
Earlier in May, IncInk aligned itself with the cause of supporting the inclusivity of deaf communities by releasing an Indian Sign Language (ISL) music video for Madhya Pradesh-born rapper Spitfire's track 'Vartalap' and supporting National Association of the Deaf (NAD) India and Access Mantra Foundation's petition for making ISL India's 23rd official language. With approximately 150 certified Deaf ISL instructors and 300 Deaf interpreters from a community of 180 lakh Deaf individuals in the country, the petition serves to promote education in ISL and eliminate this death while also making sure that government guidelines and advisories remain accessible to the Deaf, which has proven to be a stark problem during the ongoing pandemic and lockdowns.
Continuing to show its support to the cause, the Mumbai-based label celebrated International Sign Language Day (September 23) and International Week Of The Day (September 21 - 27) by releasing two new music videos in ISL for 'Shwapon', the single by SlowCheeta and Bengali folk singer Dipannita Acharya about dreaming big and inspiring hope, and the inclusivity-dedicated track 'Mehfil-E-HipHop' by the label's entire roster: Kaam Bhaari, SlowCheeta, Spitfire, Devil The Rhymer and Nuka.
"Since childhood, I have always loved listening to music with earphone and feeling the music. Although I didn't understand the words or the meaning. I have always wondered how hearing people could become a singer/musician and able to write a poem," says Madhur Arora, one of the deaf signers on 'Mehfil-E-HipHop', the video of which you can watch below. "There are many deaf people who love music and they do go to concerts just to feel the music. Unfortunately, there was not enough exposure on accessibility being provided at concerts. But today by seeing music videos being accessible, especially having deaf signers to translate the music through a trilingual process – this experience is providing millions of deaf people to be able to enjoy and receive equal access to music."*
The music videos capture a unique visual identity for different tracks and along with featuring ISL signers recruited by community-based startup Accio Mango conveying the lyrics, include visuals that reflect the rhythm of the music. "People have different parameters. Some people like the beat, some don't the beat. Some people like the flow, some don't, but sometimes people may forget about the thought. But this special audience (Deaf community) of mine just focuses on my thoughts which we convey to them with signing," says Spitfire about having his raps translated to ISL. "Everyone associated with this initiative is constantly improving and learning. For instance, we have sound frequency bars in the ISL videos through which people can grasp the rhythm. After all, at the end of the day rap is rhythm and poetry."**
Along with the music videos and supporting the petition, IncInk has also launched an online competition entitled 'The Deaf Jams'. The call for submissions invites members of the Deaf communities to send written or signed works of poetry, lyrics or verses to thedeafjam@incink.in or via tagging on Instagram with '@incinkrecords', '@accessmantra2019' and '#TheDeafJam'. The selected participants will feature in future videos by the label.
According to Dr Alim Chandni, the founder of Access Mantra Foundation, an NGO working towards making information available to Deaf community and working with IncInk to support their efforts: "Perhaps the next step is to see concerts in India become accessible to the Deaf community. With 'The Deaf Jam' contest of what IncInk promoted, I am secretly excited to see the possibility of having a deaf performer along with one of these rappers give the fiercest performance that would get the whole country to get mind blown!"
Watch the ISL video for SlowCheeta and Dipannita Acharya's 'Shwapon' below and head to IncInk's socials via their profile here for more information. Head here to support the petition for making ISL India's 23rd official language, which has already received more than 70,000 signatures.
Image: Artwork for 'Mehfil-E-HipHop'
*Translated by Dr Alim Chandni
**Translated from Hindi to English by Wild City staff writer Amaan Khan
Tags
Join Our Mailing List