Sandunes & Richard Spaven's Collaborative Album Adds A Fresh Flavour To Their Discography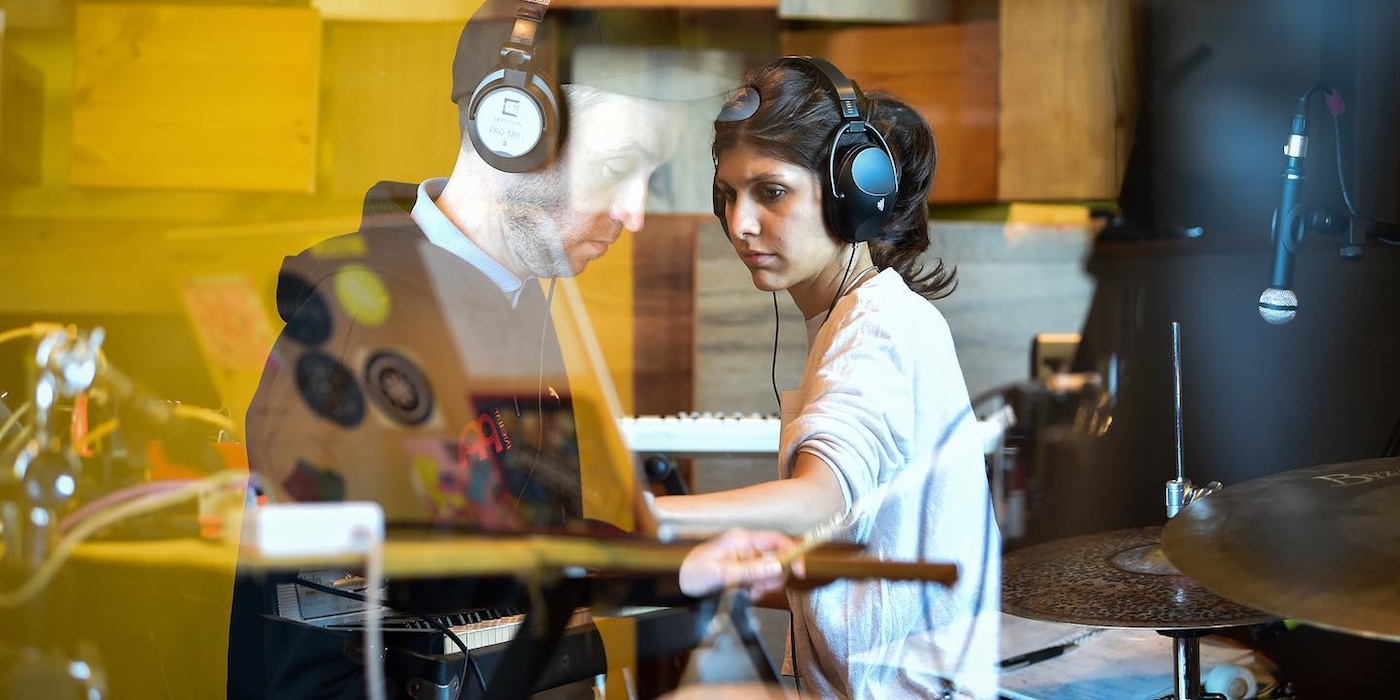 15 September 2020
Mumbai-based artist Sanaya Ardeshir aka Sandunes and British percussionist and composer Richard Spaven recently released their eponymous mini-LP, solidifying their musical synergy with 7 tracks.
While collaborating with Spaven was a desire Ardeshir had carried for long, the pair finally connected with each other through a mutually-known sound engineer before meeting early one morning in Pune on Vh1 Supersonic's festival site as they geared up for their individual performances. Following their meeting, Ardeshir and Spaven embarked on an intense 2-city tour during which they reimagined each other's previous work and laid the foundations for original compositions. After months of sending ideas back and forth to each other, the producers ultimately laid down the music as records with 4 days of studio sessions in Bristol.
The resultant album sees the two creative personalities serve as a kite line to each other, guiding each other's musicality with restraint for more economic efforts. Threshed out are the meticulous and rich electronic layers that usually decorate Sandunes' works for more stripped-down shimmering textures. Spaven also pipes down the intensity for expressive and melodic drumming, sneaking in waves of long phrases than set beats to steer the collaboration toward the meeting ground of jazz and electronic music, best exemplified on '1759 (Outro)' and 'Little Ships'. The LP reaches its emotive peak with the cinematic soundscapes of 'Can't Say That To You' and 'Sustain'.
Listen to 'Sandunes x Spaven' below and head to Sandunes' artist profile and Richard Spaven's Facebook for more information.
Image by Vaqaas / Focus Sports
Tags
Join Our Mailing List