Premiere: First Look At Dakta Dub & Roy Dipankar's Docu-Fiction Film 'Sound System Sanskriti'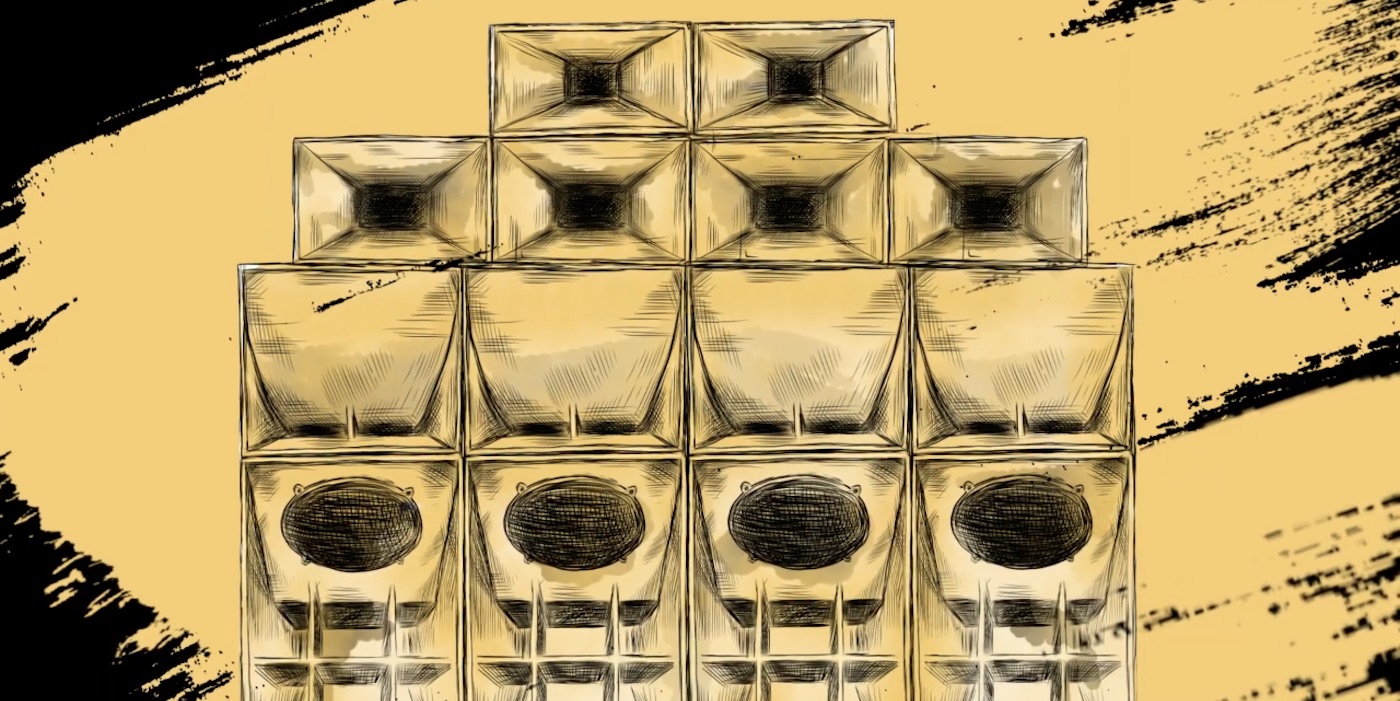 22 June 2020
Hyderabad-based Bala Subramanyam Swayampakula aka Dakta Dub has been leading his own revolution over the past years, attempting to transform the musical landscape of his city with radio shows and his 'Bass Sanskriti' events. An active member of the country's musical landscape since 2008, the selector and radio host had been a close ally to country's premiere bass and soundsystem crews like 10,000 Lion Sound System, BFR Sound System and Reggae Rajahs. With the help of his loyal supporters the Monkey Radio crew, and driven by the desire of infusing the egalitarian values of dub into India and break the elitism of the country's club culture along with its inaccessibility toward the economically underprivileged, Dakta Dub has set out to build his own system in Hyderabad.
However, his position within the multi-ethnic city of Hyderabad as the son of a revered Hindu priest during an increasingly divisive socio-political climate has made his journey of establishing a spiritual sound system culture all the more colourful and dynamic, riddled with its own set of challenges – which are the subject of the upcoming feature film 'Sound System Sanskriti' by Dakta Dub and Royville Media.
Laid out as a docu-fiction by filmmaker Roy Dipankar, who has earned his reputation for exploring sub-cultures with films like 'Extreme Nation' and 'Nafir', 'Sound System Sanskriti' has all the elements of a celluloid story: a protagonist with the mission to transform the world around him, personal challenges, a dynamic posse, battles with government, battles with society and most importantly, the rich oomph and draw of bass culture to dictate the tone of the narrative. By tracking Dakta Dub's efforts of building his sound system and inaugurating it at the world heritage site of Char Minar, the film essentially sheds light on the criss-cross of cultures in India, its heightened dissonance during the current polarising times and how the values of Rastafari come in to placate the situation.
The film will feature insights and contributions from established international figures from the dub, roots and reggae community. For instance, celebrated Jamaican singer Johnny Osbourne provides an exclusive dub plate for the purpose of the first 4-minute long teaser, which premieres with Wild City, that gives the first look into the ongoing documentary. The first-look provides an insight into the tone and the juxtaposition of cultures that informs the documentary and introduces the audience to its central figure, his inner circle of family and crew, the socio-economic sense of the family and neighbourhood, the multi-ethnic chaos, a briefly touched storyline and a preempt towards formation of the full film.
Watch the first-look video below and follow Dakta Dub on Facebook for further updates.
Image: Still from 'Sound System Sanskriti'
Tags
Join Our Mailing List