Watch: 'REWIND' By Dee MC Ft. Full Power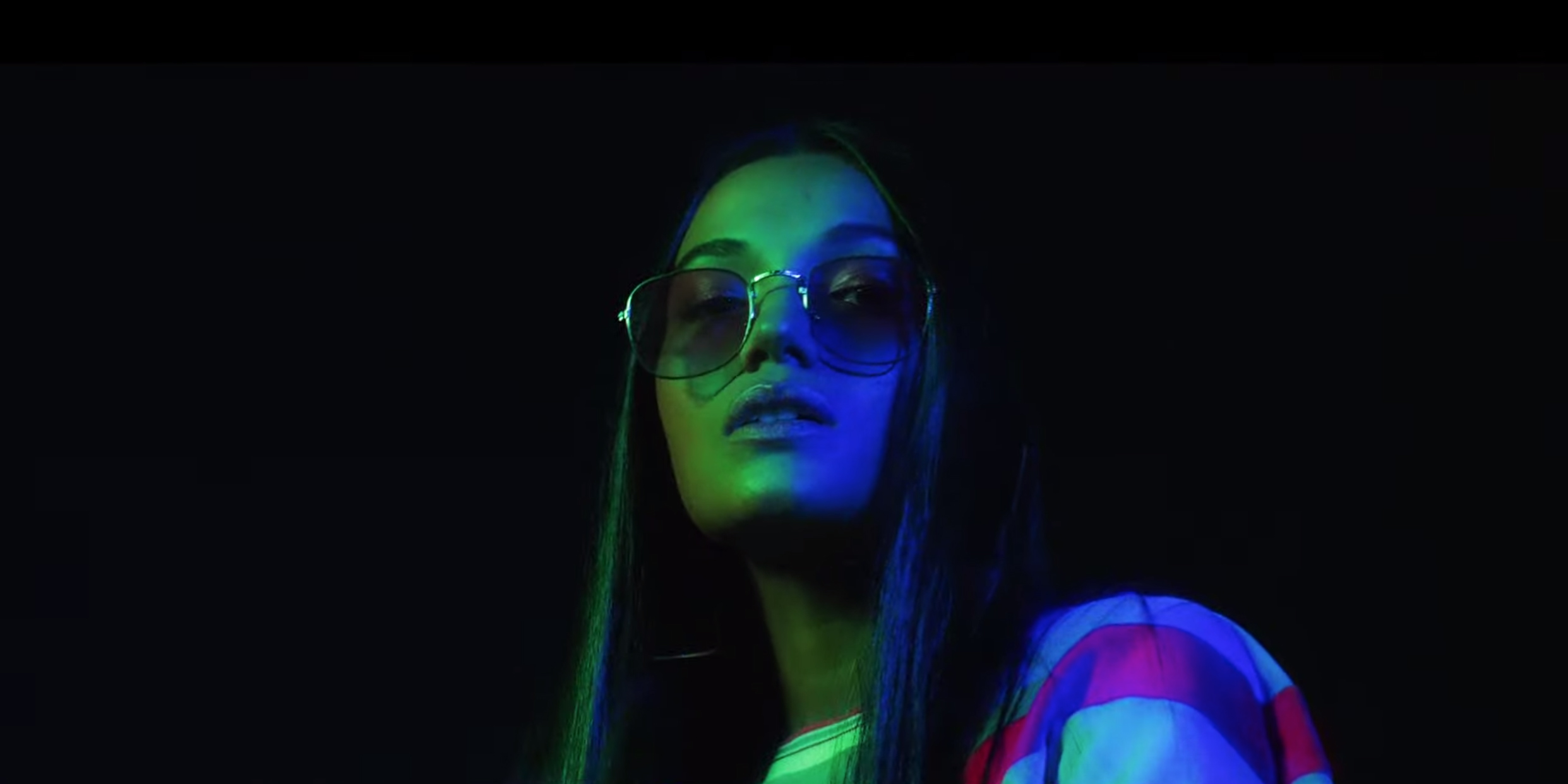 4 March 2020
The video for Deepa Unnikrishnan aka Dee MC's new track 'REWIND' begins on a dark note – we see a silhouette of the rapper holding a gun against her head. As she presses the trigger, we hear the tell-all bang, and the track begins: "Jaise dekhe woh na sach, andar ki baatein hain alag, tujhe kya pata kya chale yahan, saara zamana jale yahan (They don't see the truth, the conversation within is different, what do you know about what's happening here, the entire generation is burning here)".
Millennials will find it easy to decode the context – our generation is all too familiar with the existential burden, the mental health problems, the grim future, and the overwhelming weight of the world as it is right now. We're so well aware of how fucked our generation is that we've subverted our anger and pain by turning it into pop culture, peddling it via dank memes and dark, despondent humour.
The Mumbai-based rapper – one of the first few female rappers in the country – has been known in the past to fire verses about stereotypes, mental health, the fragility of the socio-political systems, feminism and more. On her debut album 'Dee=MC2' she addressed prejudices against brown skin, and encouraged women to speak up.
So it only makes sense that her latest track 'REWIND', which features Delhi-based rapper duo Full Power, addresses the collective deteriorating mental health of the generation and the "voices in our head" that constantly bring us down. The rappers essentially tell people to keep it real and take it easy, to keep your head up and power on; "Let nobody break your strength," they preach.
Apart from the message of self-worth it delivers, the track's laidback yet varied production by AAKASH also serves to highlight Dee MC's fiery verses and Full Power's impassioned flow, and further sheds the spotlight on the country's thriving hip-hop uprising.
Watch the video below:
Tags
Join Our Mailing List