'Rhythms of India': Soumik Datta's Music Travelogue For BBC To Premiere In India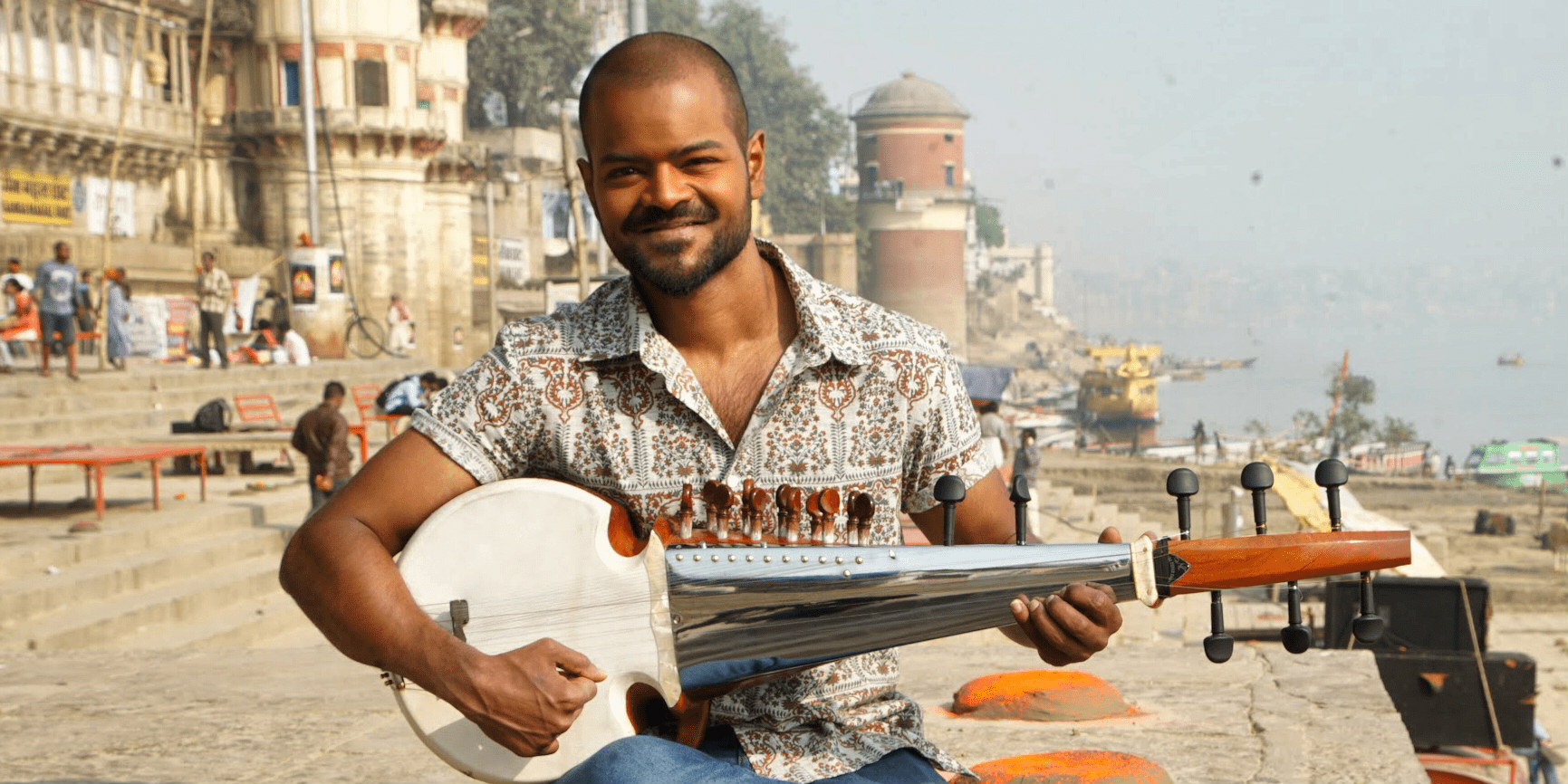 21 January 2020
Last year, London-based musician, composer, television presenter and sarod maestro Soumik Datta – who recently released his environment and climate crisis-focused debut EP 'Jangal' – spent nine weeks travelling across India meeting and performing with some of the finest classical, folk, pop and hip-hop musicians and producers in India, in an attempt to explore how music helps us understand India's past and its rapidly changing present. The nine-week shoot was collated into a three-part music travelogue on BBC titled 'Rhythms of India', and premiered in the UK last summer to praise from viewers and critics.
On January 25, 'Rhythms of India' will finally premiere in India, and will be available to audiences across the country on BBC World News.
On his intriguing journey mapping India's remarkable musical diversity, musical traditions and trends, Datta travelled to diverse regions in India, from Kerala to Rajasthan to Varanasi to Chennai, from metropolitan cities to remote villages. Along the way, he met Baul singers, Rajasthani folk musicians, legendary contemporary classical musicians like sitar maestro Shujaat Khan, tabla master Bickram Ghosh, Carnatic vocalist TM Krishna, India's first female ghatam player Sukanya Ramgopal and veena virtuoso Jayanthi Kumaresh, and Bollywood stalwarts like Javed Akhtar and Kavita Krishnamurthy. Of course, the journey wouldn't be complete without more contemporary Indian musicians – also featured in the music travelogue are young icons like Nucleya, "gully rap" pioneer DIVINE, hip-hop producer Sez, contemporary rock bands Parvaaz and Agam, among others.
"Travelling across India to make 'Rhythms of India' was perhaps one of the most exciting times of my life," says Datta. "One day I was exchanging notes with the rich and powerful of Mumbai's society, the next I was deep in the forests of Kerala with endangered tribes immersed in ancient rituals. In a country, so diverse, so stretched, I discovered that there is only one language that brings it together, and that language is music."
Apart from the musical heritage of the country, the travelogue also sheds light on some of the current day social conflicts that permeate Indian classical music – such as the prohibition of females from certain instruments and the politics of the caste system – and subjects like how the internet is transforming the music industry and how music tourism is helping to sustain communities.
Datta previously helmed another music series 'Turning 2 You: Lost Musicians of India' that brought the spotlight on India's musical heritage, and has collaborated with the likes of Beyonce, Jay-Z, Nitin Sawhney, Anoushka Shankar, Talvin Singh, Akram Khan and more in the past.
'Rhythms of India' will premiere in India on January 25 on BBC World News. The three episodes will be released on a weekly basis. You can find further information here.
Tags
Join Our Mailing List