Goa Sunsplash Announces First Phase Of Lineup For 2020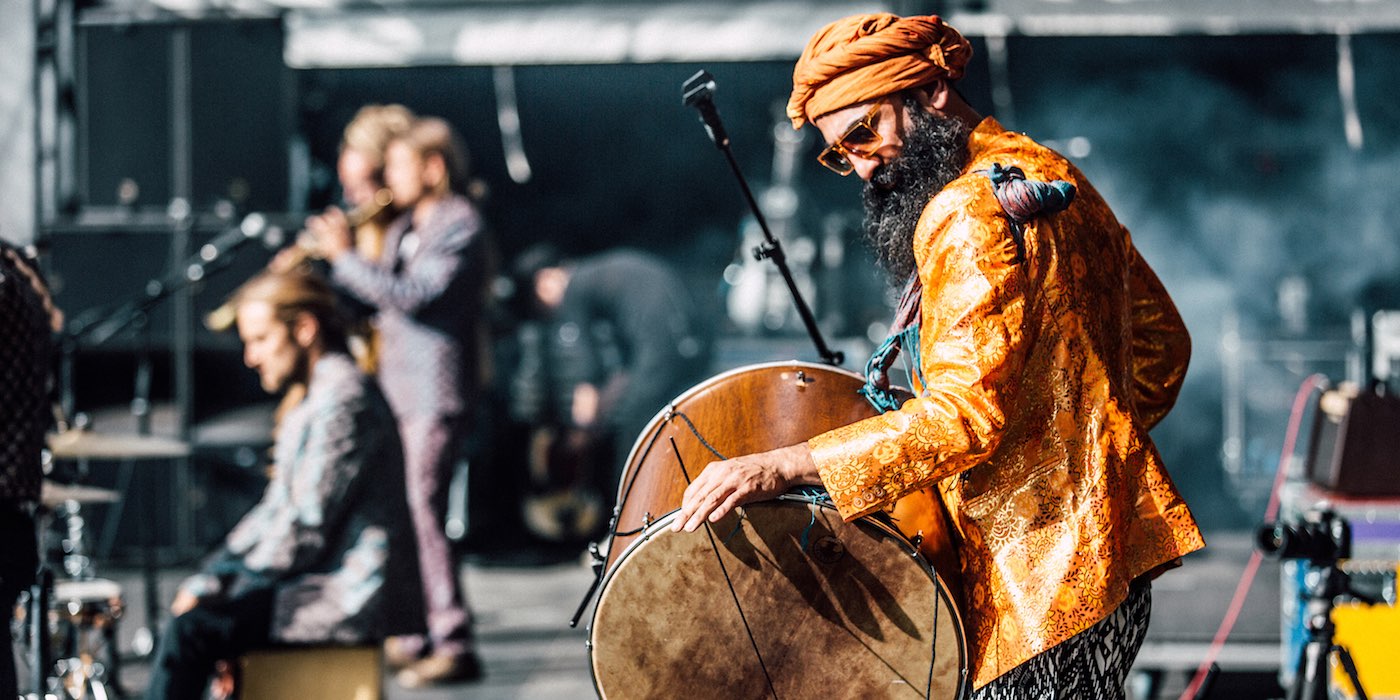 15 November 2019
India's premiere celebration of reggae music and culture, Goa Sunsplash has just announced the first wave of acts for its fifth edition, which will take place at Goa's Riva Beach Resort between January 10-12, 2020.
Headlining the festival will be veteran British-born Jamaican reggae performer and activist Macka B alongside French heavyweight dub group O.B.F who will perform with singer Charlie P. Also included on the lineup are French reggae hip-hop act Naâman, the travelling music group The Turbans, Californian reggae act Jah Sun & The Rising Tide, Birmingham's dancehall group Friendly Fire Band and Australasia's first all-female reggae sound system Housewife's Choice. French DJ and producer Super Mana, soulful reggae star Sara Lugo, reggae/world beats DJ Kazted D and Bluejay Hankins will also join the alongside Adrian's Wall and Strictly Blazin'.
As a first in India, the country's two premiere Jamaican-style soundsystems BFR Sound System and 10,000 Lions Sound System will go head-to-head in a showdown.
Meanwhile, acts like Bombay Bassment, Earl Gateshead, Rudy Roots and Dakta Dub will return to the festival, joined by artists whose music goes beyond the realm of reggae, like Bawari Basanti, Su Real, Kimochi Youkai, The Soul, and Kadambari & the Coffee Cats. Incorporating talent from Goa and beyond on its lineup, the festival will also feature the likes of Roots Sensation, BAOBABA, TDO, Neboty Roots, TweeGeddo Ambassador, LNT, Bee Wise, General Rie and Small Axe.
Just like the 2019 edition, Goa Sunsplash 2020 will also feature a dancehall camp, which will be led by Smash Dem Crew as well as Orville Xpressionz and Shelly Xpressions, co-founders of Jamaica's first dancehall institution Dance Expressionz. As another first in India, the camp will also feature a dancehall battle and competition alongside its showcase at the festival.
For further updates, head to Goa Sunsplash's website here and watch the announcement video below.
Image: The Turbans by Zoe Savitz
Tags
Join Our Mailing List