Listen: 'Infinity Trail' By MALFNKTION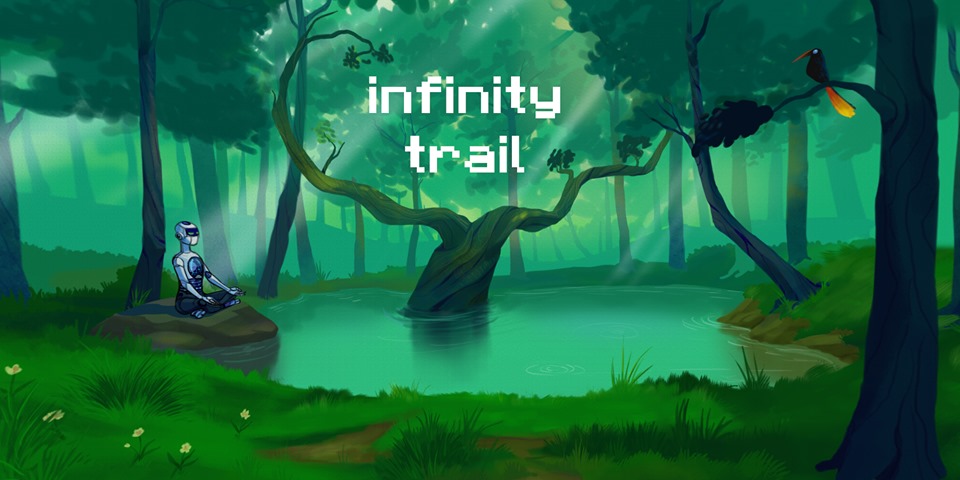 15 October 2019
Bangalore-based producer Aditya Alamuru aka MALFNKTION's latest album 'Infinity Trail' is his most varied offering to date.
Alamuru conceptualised the work in 2017 on a solo trip through the hilly regions of North East India, sampling found sounds to make music with. According to Alamuru, "It was about simple field recordings, some GoPro footage and making beats. The intention was to release it immediately as a 4 track EP but an art project is only as big as the artist's willingness to explore it." Pursuing the idea further with trips to Uttarakhand and Sikkim over the next two years, the young electronica producer turned the 4 track EP into a 13-track album with guest appearances from the likes of Aerate Sound, Riatsu, Yadi Nursalim and Shayan Roy.
As the album's lead single 'Chopta' foreshadowed, the LP explores both the earthly and the synthesised, driving soundscapes built from local folk samples with hard-hitting beats characteristic to MALFNKTION's enduring sound. 'Dakini', for instance, layers a collage of flute samples, traditional warbling, folk percussions and plucked strings, with overdriven 808 basslines, making for a listen that conveys both danceability and peaceful serenity.
Between the opening cinematic strings of 'Samsara' to the brooding piano-led closer 'Pelling', 'Infinity Trail' passes through a spectrum of moods, both dark and light, punctuating the journey with even stylistic misfit raps like 'Bomdila' and 'Haathi'. MALFNKTION will also embark on a tour across India, promoting the release with a live set. Find the tour dates below.
Listen to the album and explore its artwork with a 360 degree video below. Head to MALFNKTION's artist profile for further information.
Words: Amaan Khan
Image: Priyanka Tampi
Tour Dates:
19 October - The Storyteller's Bar, Pondicherry
25 October - Summer House Cafe, New Delhi
02 November - TBC, Kolkata
08 November - Foxtrot - House of Subculture, Bangalore
15 November - Club Colaba, Jaipur
29 November - 1 December - Bacardi NH7 Weekender, Pune
Tags
Join Our Mailing List