Premiere: 'Old Rum' By Frank Derain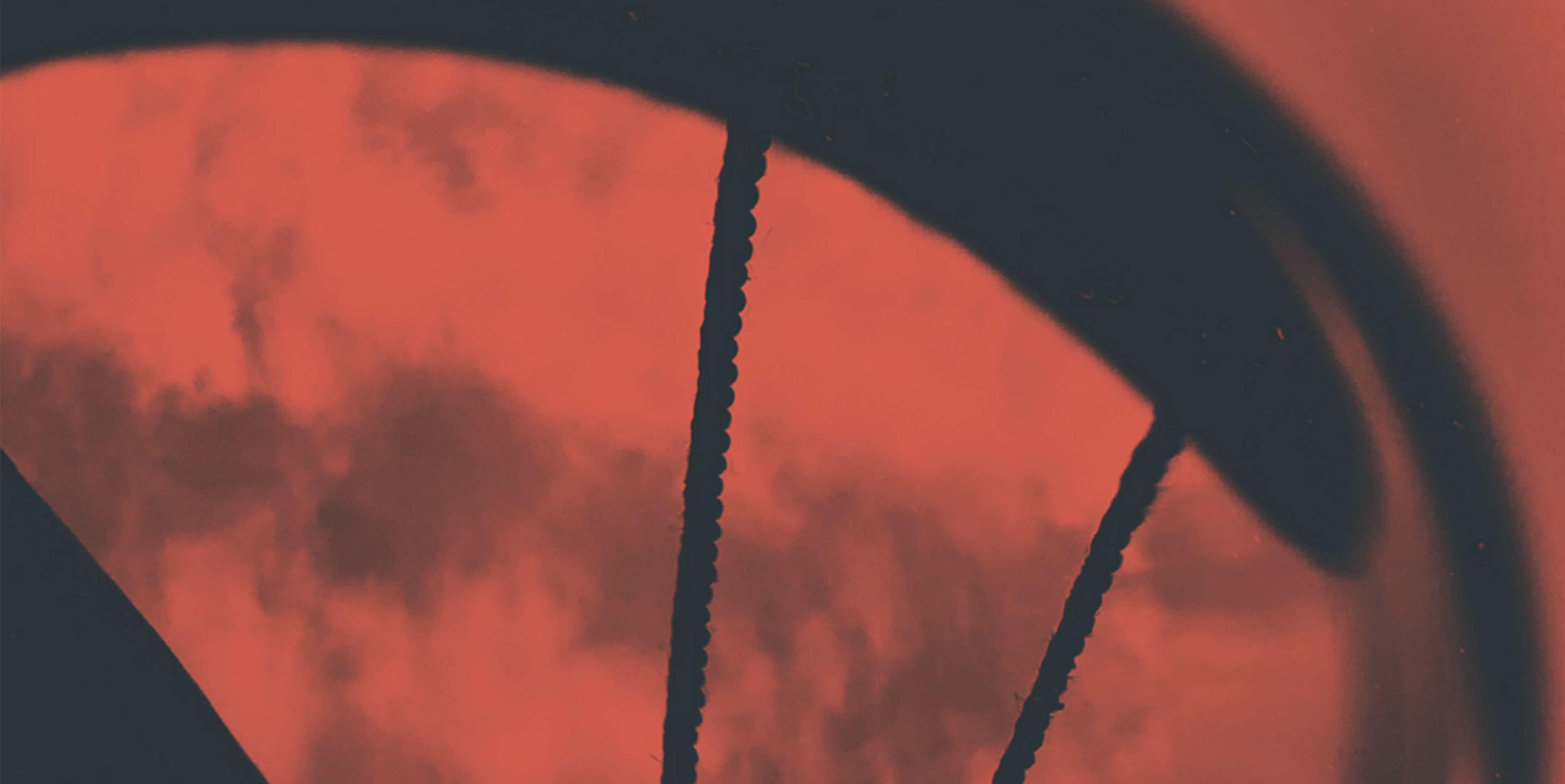 21 August 2019
It was despair, a quarter-life crisis and a desire for solitude that compelled Ankit Chugh to release his debut album 'Half:2' as Karv earlier this year. The ambient, experimental electronic record saw him seek out a sonic identity, an endeavour that was fraught with dilemma and conflict as he found himself torn between multiple monikers. Yet he established his new-found clarity in the closing moments on the record on 'Crack', ditching his abstract experimentation in a dramatic, thrilling moment, to transition to mellow, soulful jazz.
Now that Chugh has effectively put an end to his previous monikers – Cubewano, Talk In Math and Karv – he ushers in his new sonic identity, Frank Derain, with a fresh EP 'Old Rum' which picks up things where he left them at 'Half:2'.
While synths remain his weapon of choice, Chugh employs them on this EP to create ambient, electronic jazz that is warm, tonal and rich, and almost entirely synthesised. The latter isn't something you'd pick up if you casually listened to the tracks devoid of context, especially when it comes to the drums, which were midi-programmed. Granted, they don't have the raw, human sound typically associated with jazz, but with the kind of technology that modern jazz has access to, it could easily go by unnoticed.
On 'Sunkissed', the EP opener, there seems to be almost a deliberate connection to Chugh's previous record. The track sets off with a washed out, ambient opening reminiscent of his work as Karv, only to gradually segue into warm, emotive jazz. It's almost like watching a flower unfurl, or a baby bird taking flight. There's a hesitation in the beginning few refrains, a sort of inquisitive deliberation, as if one is testing the grounds and still finding their footing. Perhaps this echoes Chugh's hesitation at leaving his other aliases behind (or perhaps we're just overthinking, over-analysing). But there's a sense of deliberation and confidence that takes over the second portion of the track, highlighted by a shimmering synth landscape which blankets the track with a haze of wonder and resolve.
The drums and percussion take centre-stage on the title track, for which electronic duo Burudu provided the main melody. There's a hint of melancholy that lurks beneath its rich soundscape, betrayed by the expressive layers of drums and synths, which also carries over to 'Velvet' and its fluttering, buzzing textures. Chugh is a meticulous producer, and the intricacy of his vision emerges on tracks like 'Spellbound', featuring Amparo on guitar, where he embellishes the abstract narrative with a steady ebb and flow of elements and constantly shifting layers. But it's the third track on the EP 'For You', which emerges as the absolute winner.
It's rare to find a track with the unique ability to make you reflect inwards, while compelling you to dance at the same time. 'For You' achieves that with incredible ease. Featuring Jason Butler on bass, the track is arguably the highlight of the EP, and of Derain's brief career thus far. There's a liveliness, a realness on the track, thanks in part to the vibrant drumming and the delicate strings, that makes it seem alive, as if it were brimming with life. The heavy layering, instead of distracting from the track, gives it compelling character, while the playful synths reel you in and craft an intimacy that doesn't take away from its groovy rhythm.
If you're searching for music that tells you what to think or how to feel, Derain isn't your best bet. Most of the talking here happens between the lines (or layers, in this case), from where listeners must seek it for themselves, or let the music seek it for them. That's also the case for Chugh himself, who was inspired to devise of this alias and the music by a visit to the Museum of Modern Art in New York. He was browsing through Andre Derain's Fauvist paintings exhibit, while contentedly humming Frank Sinatra's classic 'New York, New York', when he was overcome by the desire to write music. "Inspiration inspires inspiration," he wrote in the EP description, dubbing that particular moment his "most romantic association with music" till date. And that's where the name Frank Derain came from – "Derain gave direction to my wandering mind. Derain is the action to my procrastination".
That might help explain the distinct aesthetic in Derain's EP. Where Derain the painter used unrealistic, unnatural colours to craft radical, emotional reality in his paintings, Derain the producer uses midis, DAWs and synthesisers to create complex, expressive soundscapes in a genre associated primarily with live instrumentation. At the same time, he retains the simplicity, the optimism, and the distinct melodies that informed Sinatra's sound. And that's how we can best describe Frank Derain's EP – simple yet complex; unnatural yet realistic; synthesised yet human.
'Old Rum' premieres with Wild City today. You can listen to the album below. Derain also threw in a bonus track which is only available to generous listeners willing to purchase the EP (released on TAABIIR) on Bandcamp.
Words: Satvika Kundu
Image: Ankit Chugh
Tags
Join Our Mailing List