Peter Cat Recording Co. Release Music Video For 'Floated By' From Upcoming Album 'Bismillah'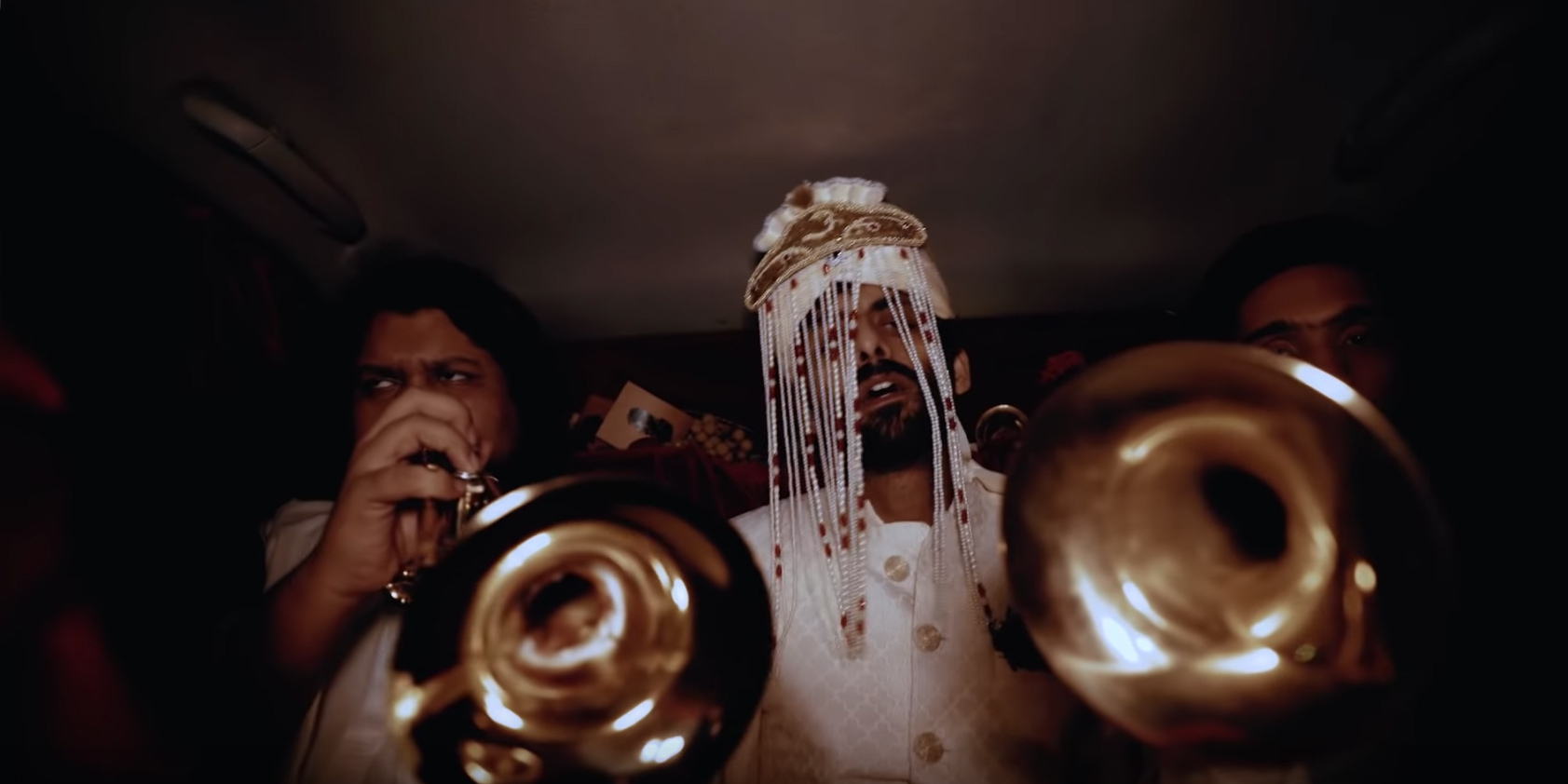 22 March 2019
Holi wasn't the only reason to celebrate yesterday (March 21). Some of you may have already heard – Peter Cat Recording Co. dropped a new single and music video from their upcoming album 'Bismillah', and it's a sight to behold.
Peter Cat Recording Co. can always be counted on to surprise and enthral with their releases. And 'Floated By' may be one of their finest yet. Typical to their cinematic melange, which has seen some splendid videos like 'Love Demons', 'I'm Home', and 'Copulations' thus far, the band just went ahead and turned frontman Suryakant Sawhney's wedding into a music video. In spite of considering how exquisite weddings in India can be, and how often they've been documented in Indian mainstream media, there's a remarkably surreal feel in the visuals for 'Floated By', shot by Sachin Pillai and Sawhney. There's a realness and a lack of pretence or fluff in the video; or perhaps it's just PCRC's sonic magic at work here, which could probably make a video of two dogs on the beach look ethereal (oh wait, they already did that).
The track itself is a classic PCRC release, though the trumpet (presumably Kartik Pillai's work), accompanied by the upbeat guitar riffs and basslines, is what really stands out. It's an unusually cheerful song from PCRC, whose uptempo, exuberant sounds usually seems like a subtle disguise for undercurrents of melancholia, despair, or ennui.
'Floated By' sets the tone for the band's upcoming LP 'Bismillah', which is set to release in June 2019 via French label Panache. In a statement made by the band last month, they thanked their fans for the role they've played in their journey, sharing that 'Bismillah' marked the end of a chapter in their lives. "In 8 years, we learned, we shared, we grew, got married, got signed, got better and our new album is a culmination of that journey. With it and with you the listener, we will close a chapter of our lives together and step out into a new one filled with new sounds and colours. Thank you for allowing us to survive in a world hostile (financially speaking) to what we do and intend to keep doing," wrote the band. Could this mean 'Bismillah' marks the end of PCRC as we know it, or is it only a premonition for a different chapter? We'll find out soon enough.
Meanwhile, watch the video for 'Floated By' below, and follow the band on Facebook for further updates.
Words: Satvika Kundu
Tags
Join Our Mailing List