Wild City #144: Bézier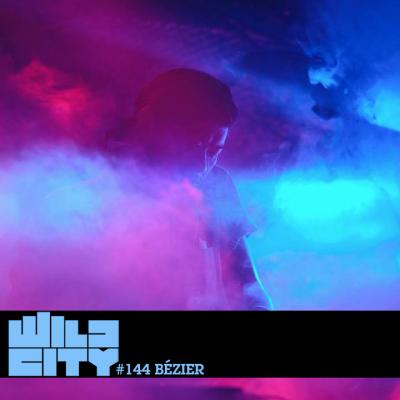 10 January 2018
Robert Yang aka Bézier is a talented multi-instrumentalist, DJ and producer.
He's also a founding member of Honey Soundsystem, the San Francisco-based DJ and artist collective. Having played at Magnetic Fields Festival in 2016, Bézier is back in India for a one-off show in New Delhi on 12 January.
In the run up to his all night session, he has just dropped a luscious hour-long mix for us. Known for his fervent crate digging, he's come up with mature and diverse selection that does not disappoint.
Running through tracks from The Golden Filter, TWINS and himself, Bézier's mix seamlessly moves through various forms of house and techno essentially acting as an auditory showcase of his craft behind the decks. Weaving together a selection of intoxicating records and rare favorites close to his heart - he's given us a good taste of what to expect later this week.
"How to define this set? New wave industrial, mutant techno— I'm not married to any genre but a good song structure, a driving intensity, and some glistening electronics always gets my imagination going. Here is a selection of tracks: some I've been keeping a secret in my sets and others recently or soon to be released this year." - Bézier
For more info on his show in Delhi, head here.

Listen and download below:

Direct Download: Wild City #144 - Bézier

Tracklisting:
Exclusivo! - Dépassement (snippet)
Uncanny Valley - Nowhere to Nowhere (Mondowski Remix)
The Golden Filter - Blackspray
TWINS - Open Up
Dressel - Space Wave Shaft (Ma Spaventi Chill Mix) - V2444
Martyn - Feel The Magnetism MASTER
Jasen Loveland - Epoxy (Patrick Russell Remix)
Nackt - Septic Acid
Red Axes - 5 Min (feat. C.A.R.)
Bézier - Organisation maritime
The Hacker - Complicated Dances
Urulu - Mellow Yellow
LPZ - Snooze
Zombies in Miami - Primitivo - (mijo cowboy version)
*FEEL FREE TO SHARE AND BLOG THIS MIX, BUT PLEASE REFERENCE THIS PAGE*
Image credit: Erin Keefe
Tags
Join Our Mailing List