Wild City #140: Didi Han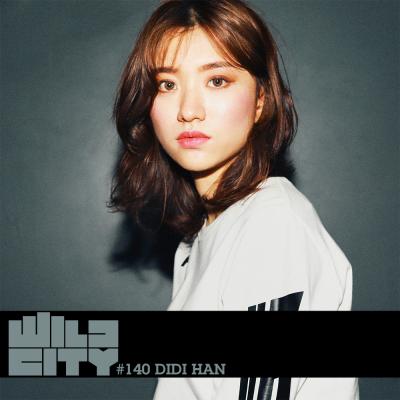 7 September 2017
South Korean DJ Didi Han is one of Asia's fastest rising stars.
One of the forces behind Pute Deluxe; arguably Seoul's best party and one of the region's most exciting selectors seamlessly blending hip-hop, trap, R&B and house.
If you've kept up with us over the last week you would have noticed that Didi Han is playing a (not so secret) secret warehouse party thrown by Auster WIP on 9 September. Ahead of this, she's dropped an exclusive mix for Wild City.
Playing a rare blend of unheard remixes and classics, it's a stomper, that starts off with Snoop Dogg ('Tha Shiznit') and ends with a remix of 'Superstition' by Stevie Wonder stopping over at tracks like 'Pump Up The Jam (Remix)' by Full Crate and Tall Black Guys' 'Come With Me and Fly', along the way.
A lively mix, it's a good indicator of the energy Didi Han will bring to the Auster WIP party on Saturday.
"Bright and dark. Peaceful but uneasy. I want to put out different feelings. I've also featured music that I'm really feeling right now as well as some tracks from South Asia." - Didi Han
Listen below to Didi Han's mix and RSVP now to the Auster WIP party here using the code 'WILDCITY'. You can listen to more of Didi Han through SoundCloud and follow Auster on Facebook here.
Direct Download: Wild City #140 - Didi Han

Tracklisting:
Snoop Dogg - Tha shiznit
Evil Needle - Light Ray
Great dane- dirty daddy
Tennyson x Mr Carmack - Wednesday
Apachi - TouJours Youth JuneOne of Glen Check Remix) [feat. Xin Seha]
Decap - Reboot W Nabeyin & Rec
roland chuang (w. stripes) - mack
great dane - ayy (TS 142 Extended)
Tom Misch - Artist
Full Crate - Pump Up The Jam [Remix]
Goloka - Save Me Tonight
Smooth Operator 3000 - Bailekah Badu
Tall Black Guy - Come with Me and Fly (feat. Yusef Rumperfield)
NxWorries -Suede (GEOTHEORY Remix)
PHAZZ - Summer Anthem
Yugi Boi-Twos
Migos - Bad and Boujee (3TOS Remix) [Instrumental]
daehan (대한) - coast
Biig Piig-Vice City
Onra-Will I See You Again
Mac Ayres & Castelluzzo - The Devil's In the Details
Asoto Union - Think About' Chu
offonoff - 춤 (Dance)
Stevie Wonder - superstition (L-like remix)

Facebook
Soundcloud
*Feel free to share and blog this mix, but please reference this page*
Tags
Join Our Mailing List