Wild City #137: Disco Puppet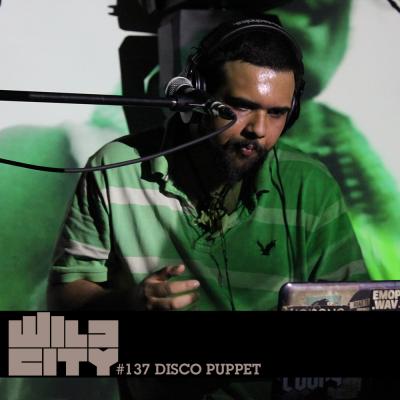 27 July 2017
Shoumik Biswas aka Disco Puppet is known for his distinctive sound. Play his latest EP, 'Spring', anywhere and listeners privy to the Consolidate member's sound will instantly recognise it as his.
Disco Puppet's experimental, leftfield electronica features soundscapes and varied sampled recordings. The electronic artist and multi-instrumentalist has a tendency to suck you right in with his unique brand of electronica, the kind that's rare to hear in India.
After a tour in China and shows in India, it seemed due for Disco Puppet to come through with a mix for Wild City.
The Bangalore-based artist's ethereal Wild City mix is full of tunes created by the artist himself. Flowing seamlessly, it features everything from sampled sounds of birds flying and elephants trumpeting in the distance to birds cooing and even a tabla taal on loop.
Though there are a variety of tracks on display, Biswas manages to make a half-hour long mix sound so enticing, you'll want to rinse it all day. A calming, meditative piece of work, tune in and peep the tracklist below.
"There is a long section of music. Followed by shorter sections of music. Followed by my inability to put things together." - Disco Puppet
Listen and download:
Direct Download: Wild City #137 - Disco Puppet

Tracklisting:

Introduction
Disco Puppet - Ceremony
Disco Puppet - Sticks
Disco Puppet - Ghyam
Disco Puppet - Winding
Disco Puppet - Knives
Disco Puppet - Kala
Disco Puppet - Ri
Disco Puppet - Fin.
BlindPuppet - Fever (Excerpts)
BlindPuppet & Aditya Bharadwaj - Kookumba

Facebook
SoundCloud
+

Image credit: Consolidate
*Feel free to share and blog this mix, but please reference this page.*
Tags
Join Our Mailing List