Wild City #113: Tarqeeb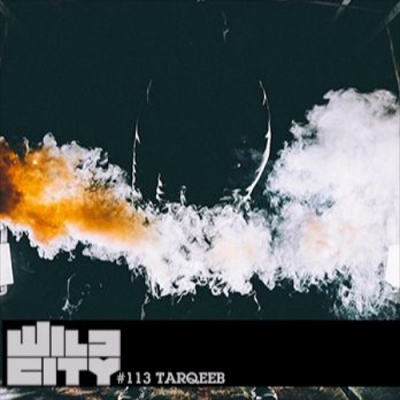 18 August 2016
Ashish Jose, better known by his alias Tarqeeb, represents the Motherland with an energetic mix that showcases some of the best dance music India has to offer right now.
Tarqeeb began his journey in electronic music in 2012 after stints in metal and psy-trance. The producer focuses largely on DnB and other offshoots of bass music, though he prefers not to confine his sound by labels. Jose also extends his creativity to the art space on Instagram – click here to check it out.
His sets can vary from deep, sub bass room-shakers to frantic, vigorous DnB – adapted to the crowd and atmosphere. The last couple of years have seen him play in a number of festivals and venues across the world including Dimensions Festival in Croatia, NH7 Weekender, VH1 Supersonic and BASS CAMP festival, as well as opening for the likes of LAFAWNDAH, AMIT and more.
Jose does us proud on mix #113 by putting homegrown talent forward with an all-star cast of producers in the alternative dance/electronic spaces. The mix begins on a more mellow, ambient tune with Mumbai producer Echofloat before swiftly gaining speed with Singapore based Indian origin Iyer, who's been on our radar for his impressive skills in the footwork department. Momentum's stays steady with RBMA selectee Oceantied, the very talented SickFlip, new kid on the block Spryk as well as some familiar names like Su Real, _RHL, B.R.E.E.D. and more. The mix also features some unreleased music, as well a new outfit called Dasta, which Jose describes as "a secret supergroup which you'll hear more about pretty soon". It ends with Func's new banger 'Beast'.
Mix #113 is a great indicator of how the scene here has grown in the last couple of years. A must listen.
"This is a bass music set which represents the Indian sound and includes tracks exclusively by homegrown artists. Some of the producers featured are stalwarts of the scene, but most are emerging artists. As a DJ, I'm excited about the prospect of representing music which comes exclusively from India and playing this music out on domestic and international dance floors." - Tarqeeb
Direct Download: Wild City #113 - Tarqeeb
Tracklisting:
EchoFloat - Flkrm
Dot - Modern Romance ( Ox7gen Remix)
Iyer - Not Wise Enough
Oceantied - Groove n Move
Su Real - Chirodhini
Dasta - SSP 1
RHL - Till Then I
Raka - Chase
Oceantied - Tribes
Mala - Changes ( Midland Sparks RMX )
Spryk - Surge
SickFlip - Desert Bae
B.R.E.E.D - Diamonds x Squares
Func - Beast
*Feel free to share and blog this mix, but please reference this page*
Art credit: Srijan Mahajan
Tags
Join Our Mailing List