Wild City #112: Cosmic Attic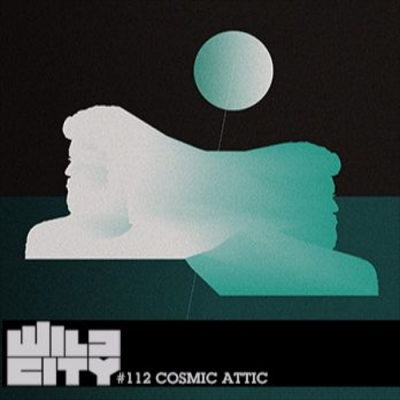 4 August 2016
Sharath Narayan a.k.a. Cosmic Attic keeps it current on Mix #112 with a bright, forward-thinking range of RnB, electronica and hip-hop.
The first time we saw Sharath Narayan was in Chennai with his alt-rock band, and only project at the time - Black Letters. Since then, he's launched his solo venture Cosmic Attic with an impressive debut EP, titled 'Climb' (reviewed here) and live performances acorss the country. The 24 year old producer/DJ has also recently been selected to participate in the third edition of the Kyta residency program in Kalga.
Sharath's unique, pop-influenced sound is marked by dreamy, layered synths and crisp beats peppered with field recordings taken in his current bustling habitat of Mumbai. 'Climb' was released as a free DL on Bandcamp, and caught our eye for its evocative vocals and vibrant, pop-influenced melodies. This one's worth keeping an eye on.
For his Wild City mix, Narayan delivers an easygoing selection of some of the more progressive RnB, hip-hop and electronica released in the last couple of years. #112 begins with a mash-up of Mndsgn's 'Bed' and 'Indefinite Leave To Remain' by Ninja Tune's newest prodigy Sarathy Korwar before moving on to the smooth, groove laden tunes of Kaytranada, Taylor McFerrin and Bibio. It's also got a heady dose of rap and hip-hop beat from K. Dot, Samiyam, Clams Casino, Clipping and more. The mix ends with Cosmic Attic's own interpretation of Shigeto's 'Ritual Howl'.
This is the perfect mix to play at an unhurried, laid-back evening at home with just the right number of people.
"This is a collection of music from producers who have influenced me a lot, and some stuff I've been listening to lately." - Cosmic Attic
Direct Download: Wild City #112 - Cosmic Attic
Tracklisting:
Bed - Mndsgn / Indefinite Leave To Remain - Sarathy Korwar
Feelin - Knxwledge (Sample from Default - Atoms For Peace)
Ready Err Not - Flying Lotus (Sample from Default - Atoms For Peace)
Bus Ride - Kaytranada
Florasia - Taylor McFerrin
You Ain't Gotta Lie - Kendrick Lamar
Maximalist - Baths
Quiet One - Prefuse 73
Yeau - Mndsgn
Sugarette - Bibio
This L - Samiyam
Questing - Tokimonsta
Seaside Town - Baths
Comet Course - Flying Lotus
Work Work - Clipping
Fire Ant - Bibio
Despite The Weather - Kaytranada
Hottentot Supercluster - Busdriver
Motivation - Clams Casino
Ritual Howl - Shigeto [Cosmic Attic Edit]
*Feel free to share and blog this mix, but please reference this page*
Art credit: Noopur Choksi
Tags
Join Our Mailing List