Wild City #109: Audio Units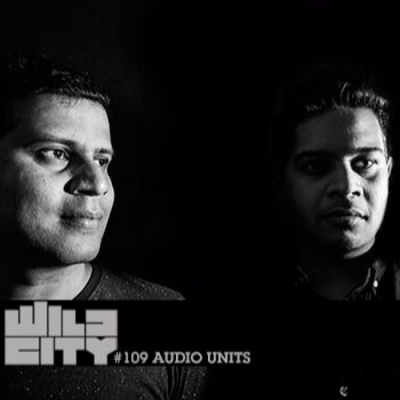 11 May 2016
Bangalore based duo Audio Units showcases a more downtempo, laid back-side to their aesthetic in Wild City Mix #109.
Brothers Ashwin Baburao and Ashrith Baburao have been making music together as Audio Units since the early 90s. Ashwin had already established himself as a selector by 2000, playing at large festivals and venues across the country, while Ashrith dived into the self-described 'geekier', more technological side of things.
Audio Units' sound traverses a range of styles within experimental, often bass heavy house and techno music tailored to suit the needs of the dance floor. Over the last couple of years, the outfit has managed to release music through labels like Dutchie Music, Deep Edition Recordings, Qilla, Soupherb and many more.
Their charismatic live sets are usually brimming with energy, which is why their laid back mix #109 for Wild City came as a bit of a surprise. The brothers forego the music they usually have to play to cater to club audiences for more downtempo, minimal and melodic electronica best heard on headphones.
Beginning with some trance courtesy H.U.V.A. network, the selection goes on to exhibit an array of experimental electronic tunes by the likes of Detroit based percussionist Shigeto and British producers Raffertie and Rival Consoles. Big names like Four Tet, Moderat and Com Truise follow in the second half along with Audio Units' original, stellar tune 'Grainspace'.
"There's always records you collect hoping to find those perfectly curated moments to play them in, a few obscure pieces of music that just act as an acoustic bridges between outlandish rhythms, soundscapes that are just so inspiring with minimal content, now these are some of the things that inspire us to say the least. We were really chuffed to be asked to do this mix, because we could leap out of our sonic comfort zone to really explore fresh territories knowing and having heard some of Wild City's varied guest-mixes." - Audio Units
Direct Download: Wild City #109 - Audio Units
Tracklisting:
H.U.V.A. Network - Orientations pt. 2
Limbo OST
Unknown - Mesmerize
Eskimo - Moving Glowstream (Amon Tobin Remix)
Clockwork - Hidden Spectator
Shigeto - Detroit pt. 1
Raffertie - Trust ft. YADI
Rival Consoles - Voyager
Elder Scrolls IV The Oblivion - Auriel's Ascension
Four Tet - And Then Patterns
Moderat - Damage Done
Recondite - Still
Audio Units - Grainspace
Com Truise - Galactic Melt
Lulu Rouge - Welcome to My Dream ft. Tuco
Ametsub - Cloudsfall
*Feel free to share and blog this mix, but please reference this page*
Tags
Join Our Mailing List