Wild City #108: Ro.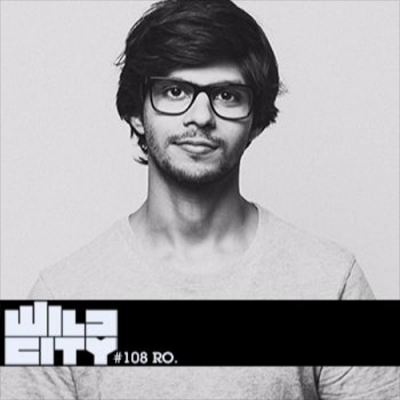 27 April 2016
Cotton Press Studio co-founder and one half of Nicholson, Rohan Ramanna – a.k.a. Ro., delivers a soulful selection of smooth R&B, hip-hop and electronica for mix #108.
The Mumbai based recording engineer, drummer and music producer is probably best known for his staggeringly beautiful music as one half of Nicholson. Most of Ramanna's time, however, is spent helping other people make music at Cotton Press Studios, which he founded with the Something Relevant members in 2012.
Ro. has been in the business of music for close to a decade now, composing, producing, mixing and mastering music for television, film, radio, as well as independent musicians. On top of that, he's currently on Nicholson's first full-length album (after two powerful and very well released EPs) after having performed at festivals including Alchemy at Southbank Centre in London, The Great Escape festival in Brighton, NH7, Magnetic Fields and more.
The coming year will also see a release with his newest independent collaborative project, Doe - with singer-songwriter Divya Lewis and guitarist Amandeep Singh.
With a resume as expansive and accomplished as his, we thought it was time we got an insight into the music that influences him.
Ro. goes old skool for mix #108, kicking it off with some smooth R&B from Erykah Badu before moving on to Thundercat's highly talked about ode to his cat in 'Tron Song' (apologies in advance for the link to its video) and some neo-soul from Melbourne neo-soul outfit Hiatus Kaiyote. The second half includes some classic Dilla and more experimental sounds from Prefuse 73.
"It may be a little old school, but that's me. Unapologetically lofi and grungy in parts, but here are some sonic sculptures to take you places." - Ro.
Listen and download:
Direct Download: Wild City #108 Ro.
Tracklisting:
Back in the day - Erykah Badu
Tron Song - Thudercat
Simao - Noya Rao
Ocelot - Haitus Kaiyote
Heavan For The Sinner - Bonobo (Feat. Erykah Badu)
Uprock & Invigorate - Prefuse 73
Players - J Dilla
All I Need - Philip Grass
Infrared - Prefuse 73 (Feat. Sam Dew)
C'est La Vie - Soulspace (Ro. Remix)
*Feel free to share and blog this mix, but please reference this page*
Image credit: Neville Sukhia
Tags
Join Our Mailing List