Wild City #065: L'Imperatrice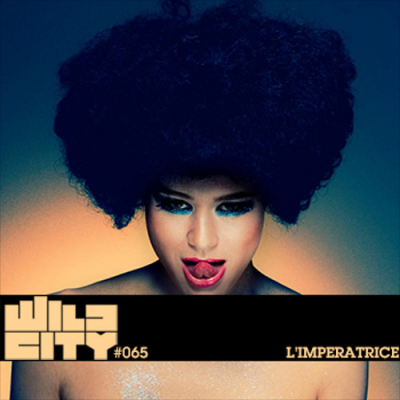 16 October 2013
Today marks the beginning of L'Imperatrice's 7 city tour around India. The 5 strong French electronica outfit kick start their Indian journey tonight in New Delhi followed by gigs in Bangalore, Trivandrum, Chennai, Pune, Mumbai and Ponichery.
We've been looking forward to this gig for a while now, it's not often that you get to see a full live funk/disco set in India: "a frenetic and funky guitarist, an amazingly grooving bassist, a DJ and [a keys player playing alongside} with another musician."
To get you in the mood we have a tasty little exclusive vinyl mix from keys player Charles. A funk infused, old-school disco playlist, bound to brighten up your day. It just did for me (again).
Do not miss these guys in a town near you.
"This mix is full of our influences, jazz, funk, disco. This is what we play, but in a very Frenchy way, and we try to make it personal. What you'll hear is rooted in mid 70s black disco to late 90s French house, with a slice of hip-hop. Our set is also a big travel across synth pop history, exploring original soundtracks from John Carpenter, François de Roubaix, Ennio Morricone or Daft Punk. A mashup made for dancing, full of images." – Charles (L'Imperatrice)
Direct Download: Wild City #065 - L'Imperatrice
Tracklisting:
Brothers Gonna Work It Out - Willie Hutch
Souvenirs - Voyage
Hupendi Muziki Wangu - K.I.D
Love me Tonight - Fern Kinney
Runaway - The Salsoul Orchestra
Dog It - Chocolate + Joy
Tour Dates:
Wednesday 16 October – New Delhi – Alliance Française Auditorium 7.30pm
Friday 18 October – Bangalore – Opus 9pm
Saturday 19 October – Trivandrum - Co Bank Towers 6.30 pm
Sunday 20 October – Chennai - Museum Theatre, Egmore 7.30 pm
Tuesday 22 October – Pune - High Spirits 8pm
Thursday 24 October – Mumbai - blueFROG – 10pm
Saturday 26 October – Pondichery – Maison Colombani 7pm
*Feel free to share and blog this mix, but please reference this page*
Tags
Join Our Mailing List