Wild City 058: Paralights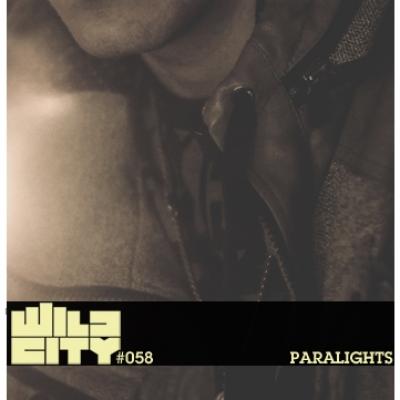 27 May 2013
"Paralights is visceral music."
Over 3 years of his existence as an engineer and producer in the Indian alternative scene, Ayan De merges emotive grooves with textural grit and glitch – cold and clinical instrumentation shivering with emotional fervour and timbre alike.
Whether you like your beats mild, raw, or loud, chances are there's something for you in the music of Paralights. De has a clear possession and wide-ranging vision to balance minimal and maximal technicality and musicality, as first demonstrated on his debut Scores For Your Background EP. With more recent collaborations with Mumbai based Sandunes, his compositional range and palette for various electronic sensibilities also came out on full display.
It's obvious that Paralights accomplishes this by consistently re-inventing combinations of a relatively scaled-down toolkit. Now starting to play shows, we can't wait to see him live. In fact, I think we may even tour him and his band around the country. For that however you'll have to wait until the start of season. We're too hot.
Within this mix, it's maybe most charming that Paralights throws everything but the kitchen sink at us. In a display of love for sampling, beats, and synth lines, it flows through a number of original tracks alongside artists including Athlete and Trifonic, a clear inspiration for this young and inspired producer from Mumbai.
"I have never done a DJ set before and the thought of doing this was more daunting than comforting to begin with, so eventually I stitched a couple of my favourite tracks together with live beats/sampling/guitar licks and synths. It's not the danciest of mixes, just something I hope people will find aurally pleasing."" – Ayan De, Paralights
Direct Download: Wild City #058 - Paralights
Tracklisting:
Paralights - Whales & Ocean Floors
Athlete - Airport Disco
Trifonic (Feat. Mindbuffer) - Nightrun
Paralights - Wide Awake
Trifonic - Ninth Wave
Trifonic - Balbek
Paralights - How Are We today Lamp Guy
Trifonic - Balbek
Paralights - Chaos // Control
Paralights - Nightwing
WoodKid (Paralights Remix) - Iron (Unreleased)
Gotye (lull Remix) - Hearts A Mess
Trifonic - Forget
*Feel free to share and blog this mix, but please reference this page*
Tags
Join Our Mailing List